Info & Nyheter
190217
Basic Plus kurserna vecka 17
Basic Plus 2019 V17 med Hans Agardh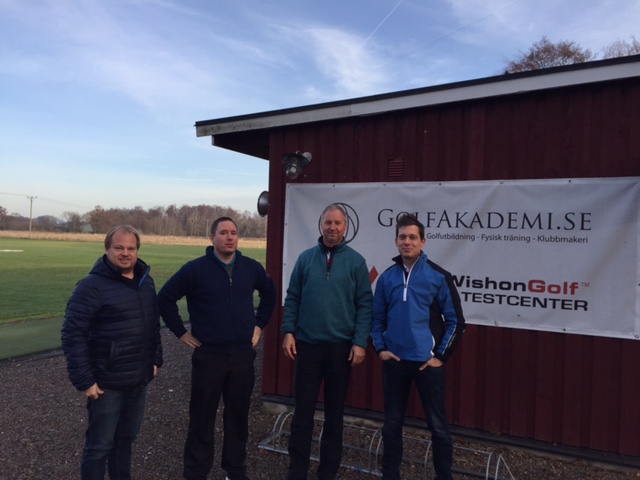 Dags att anmäla sig till denna Reparation & Klubbmakeri (vidarutveckling) kurs!
Obs endagars kurser
….
190215
Basic kurserna vecka 17
Dags att anmäla sig till denna Reparation & Klubbmakeri kurs!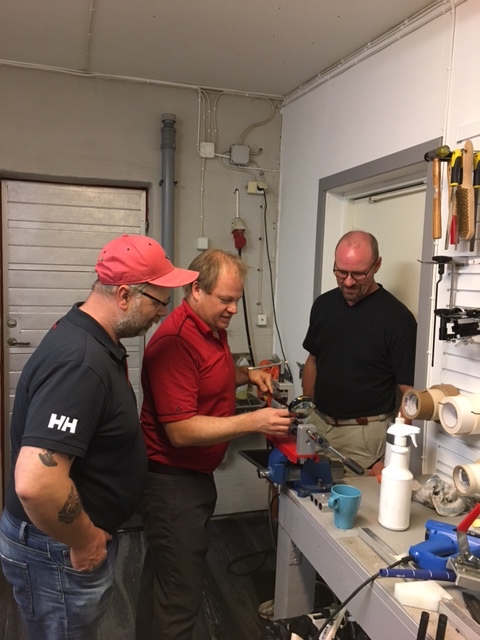 Obs  detta är endagars kurser!
….
190212
Frågor angående Reparation & Klubbmakeri kurserna vecka 17, görs till Peter Qvarfordt.
Just nu är det 50% bokat på alla kursplatser.

En fråga vi får ofta är… Var ligger Laröd Rangen?
Den ligger NV om Helsingborg (väg 111 mot Höganäs).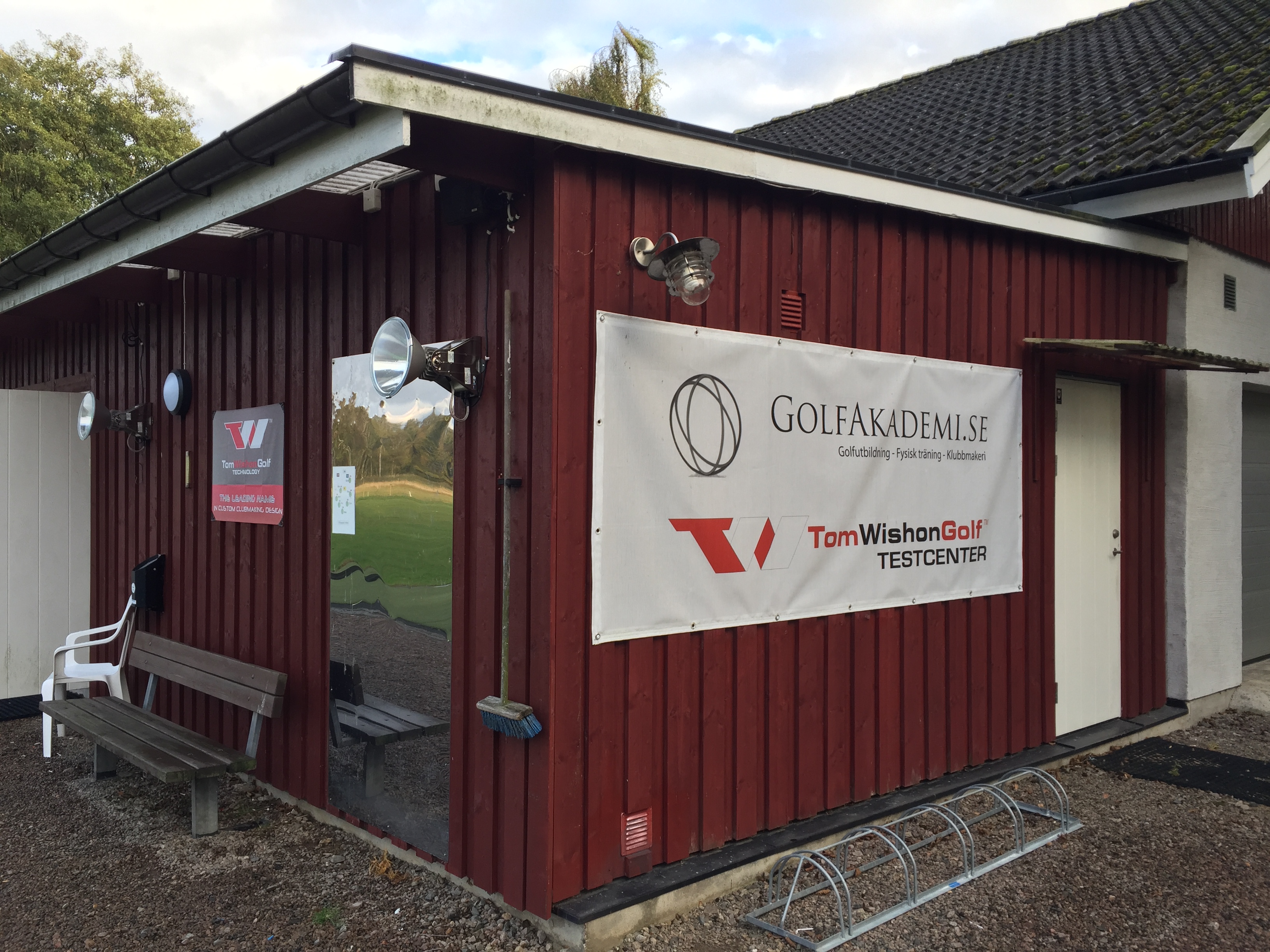 ….
190211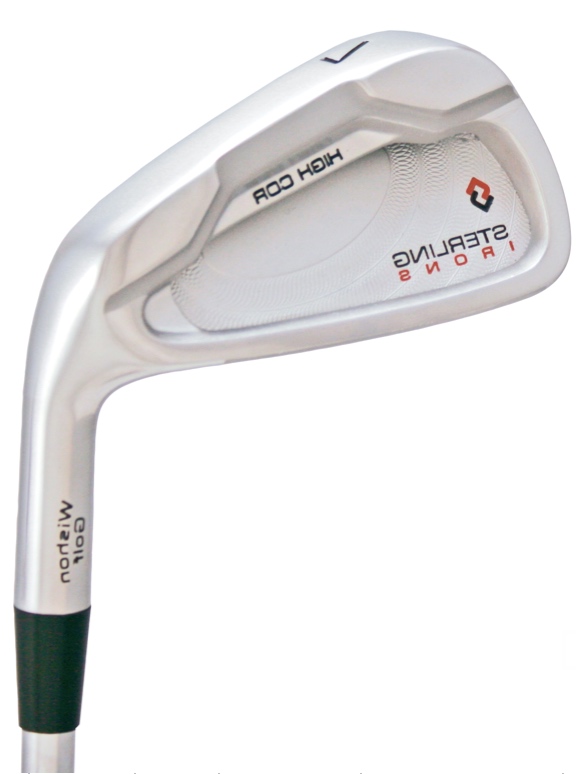 929HS Fairway 15°, 18,5° & 21°
775 Hybrid #3 (en kvar i lager)
Ny Hybrid kommer inom kort – 318RS i LH
Sterling Single Length Irons J5(23°)-Pw + Gw + Sw
PCF Satin Wedges 52° & 56°
PCF Pro Wedges (New) 52°, 56° & 60°
….
190209
Sterling Irons finns i följande RH & LH:

Ps  missa inte Sterling Blade Wedges SW 55° & LW 60°
….
190207
Vi fick fråga om en Budget Gauge, som vi tycker är bra….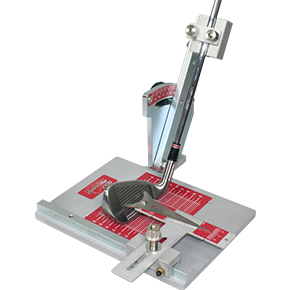 Denna 010400 CLUBMAKER'S LIE AND LOFT GAUGE är mycket bra!
Läs mer på denna PDF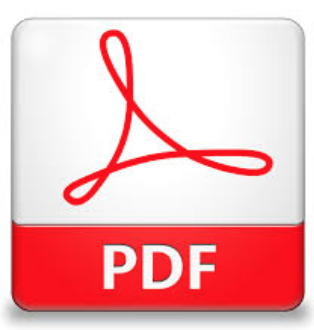 010400 CLUBMAKER'S LIE AND LOFT GAUGE
….
190205
Här kommer PDF filen till Gaugen på bilden.
010335 CLUBMAKERS LIE & LOFT MEASURING GAUGE
….
190203
När en kund/golfare frågar vilken Loft, Lie och Face Angel (F/A) dennes klubban har?
Hur gör ni då?
Vi tycker att det bästa sättet är att mäta dessa parametrar är i en Gauge!!
….
190201
Missa inte Wishon Future Junior Std och Ptr grepp.
0,50″ ID
….
190131
Läs gärna 12 Myterna i PDF form!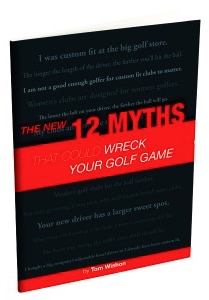 ….
190129
The longer my driver is, the farther I'll be able to hit the ball.
"In my estimation, 90 percent of the drivers sold in the shops today are too long for most players."
All fakta är från 12 Myths av Tom Wishon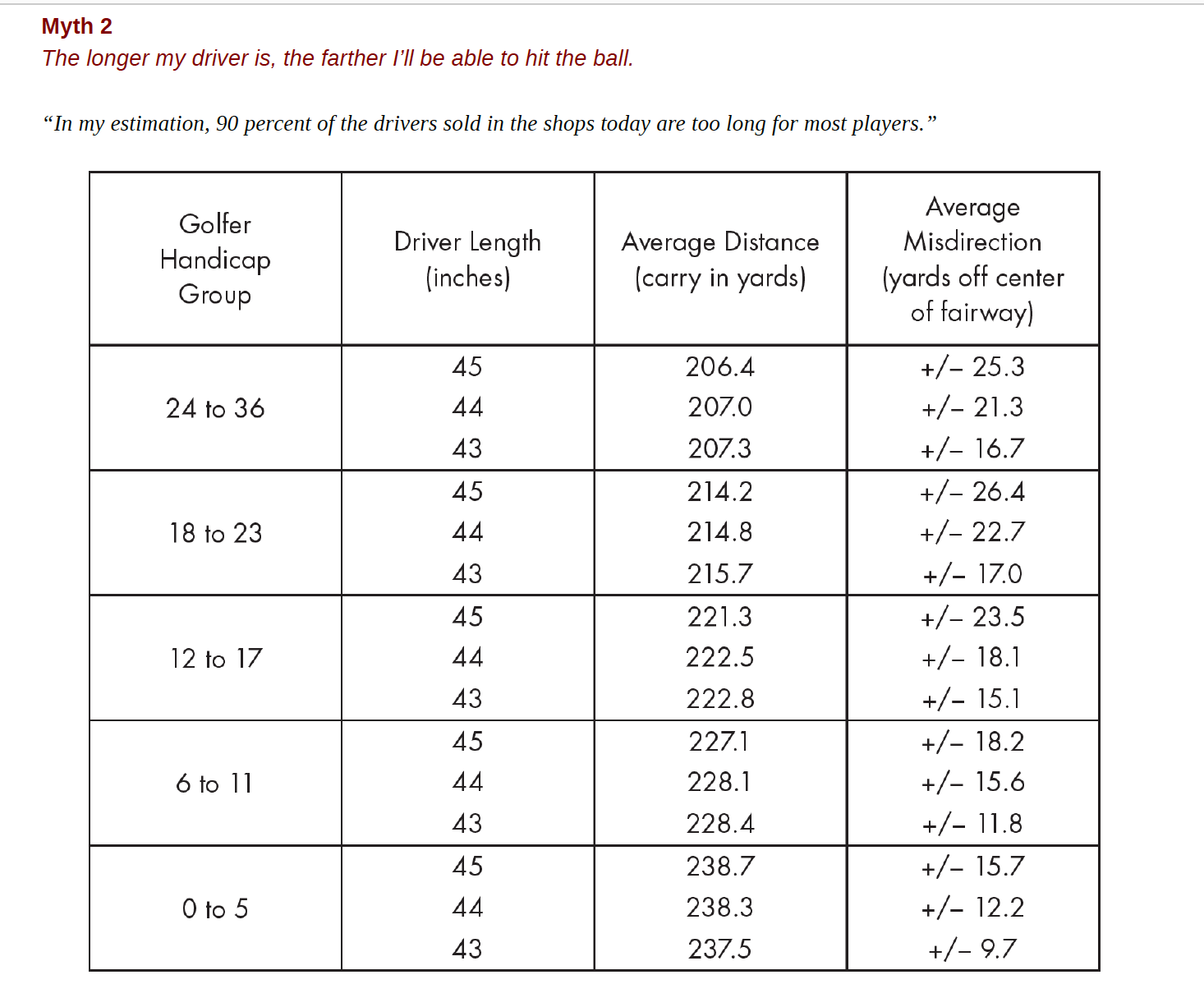 Testet gjordes att man slog 50 stycken drives.
Se hur lite längden på klubban påverkar längden på slaget! MEN, kolla ökningen på spridningen = Hur drives säljs idag? Just med tanken på vad man "INTE" får ut, av en längre klubba!!
Längre klubbor = Svårare att vrida runt (MOI) = ger dåliga ryggar = mindre antal golfare på våra klubbar!!
….
190127
OBS  PCF Platinum Wedges (den mörka), kommer finnas kvar 2019 i 52°, 56° & 60°.
Så även PCF Satin Wide Sole 55°!
….
190125
Snart är vissa PCF Satin (slut)sålda!!
….
190123
Fick frågan om detta, är den wedgen med den unika spin(nen)?
JA, det är det!

….
190121
Den unika wedgen PCF Tour Satin utgår 2019!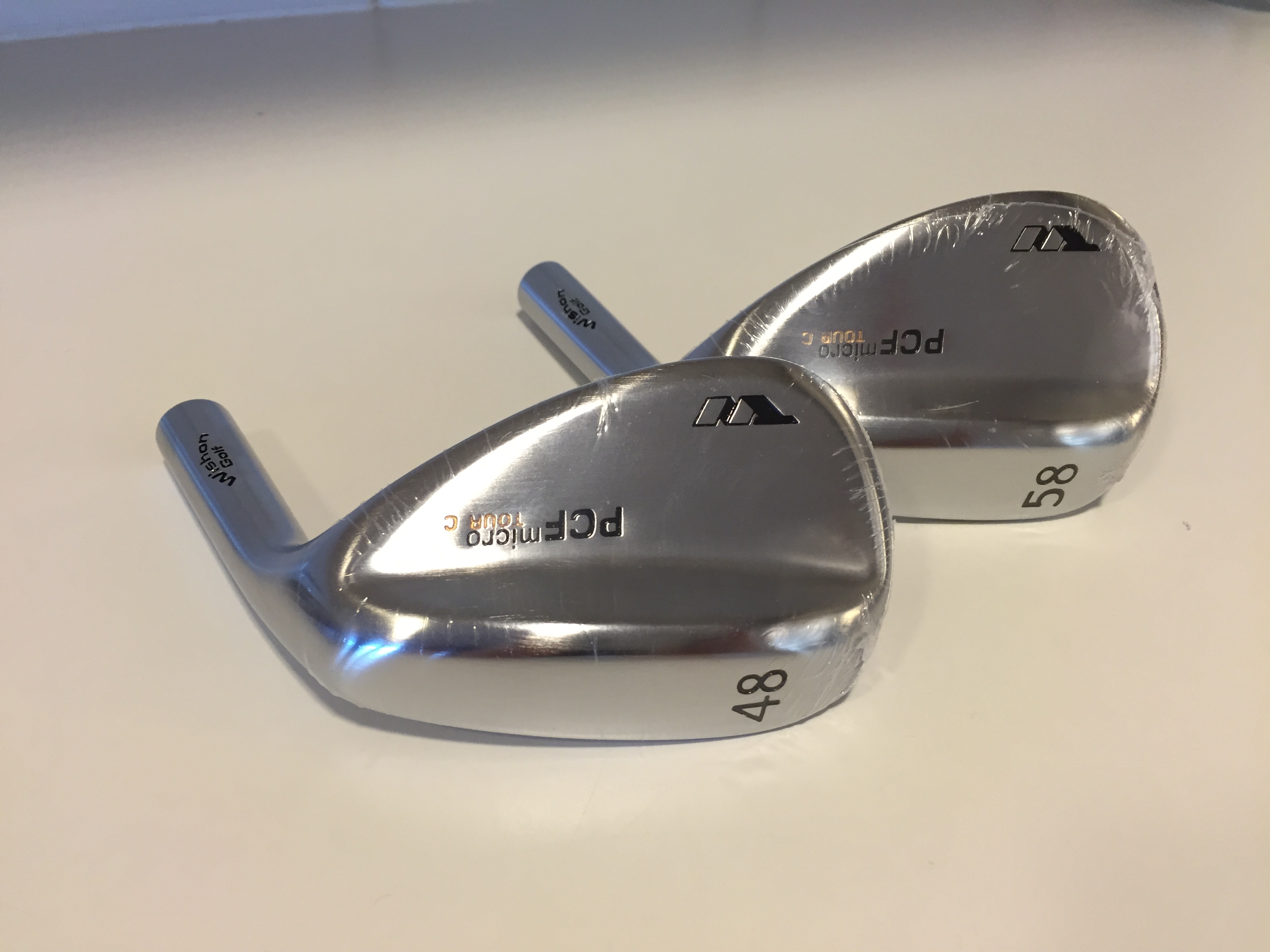 Just nu finns det följande kvar i lager:
48° (ypperlig att bocka till 50°) 12 st i lager
52° 8 st i lager
56° 6 st i lager
58° 10 st i lager
60° 4 st i lager
….
190119
Ferrules har olika mått, fråga oss, så ni får rätt "size"!
Samt krans eller inte krans.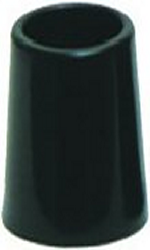 ….
190117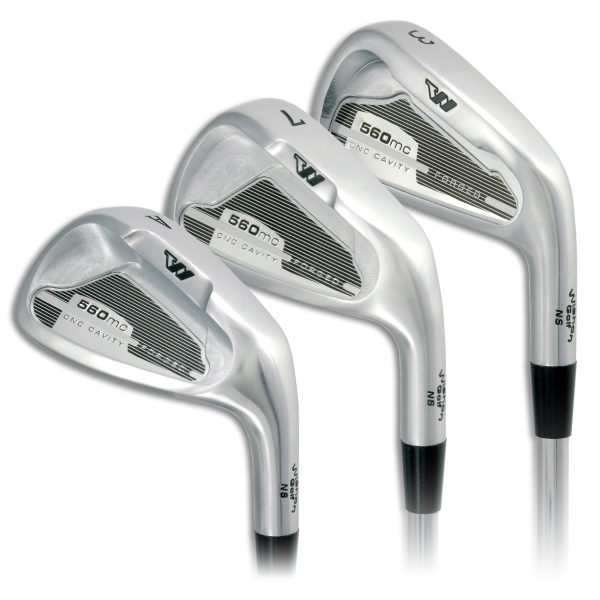 Missa inte 560MC #3, #4 och #5, som är ypperliga för ett "driving iron".
Just nu till specialpris!
….
190114
MOI maskinen kan rädda ditt set, speciellt när du har olika vikter och längder på skaften.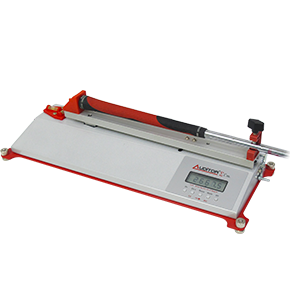 Klicka på bilden, för att starta videon.
….
190112
Till våren kommer greenlagare, markeringsknappar mm, från Wishon Golf.
Bilder kommer inom kort.
….
190119
Nya bilder på de nya (prototyp) bagarna!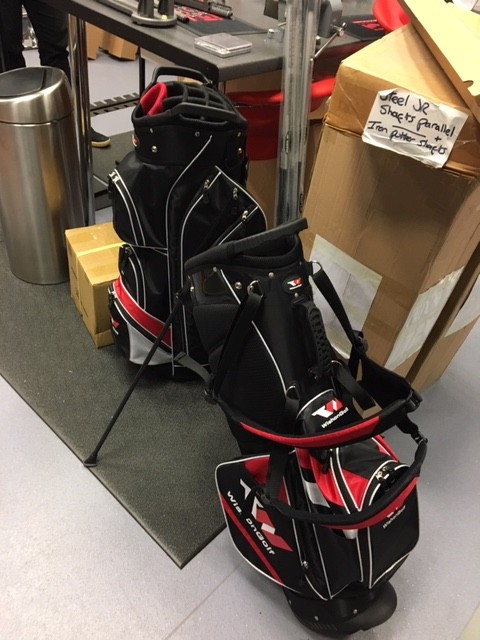 ….
190107
Missa inte att läsa Tom Wishons böcker!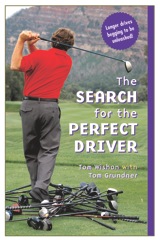 ….
190105
Nya bagarna kommer in i början av mars!
….
190102
Vi säljer ut 560MC för 165 kr st ex moms!
Dessa finns i #4 och #5.
Passar ypperligt som ett driving iron!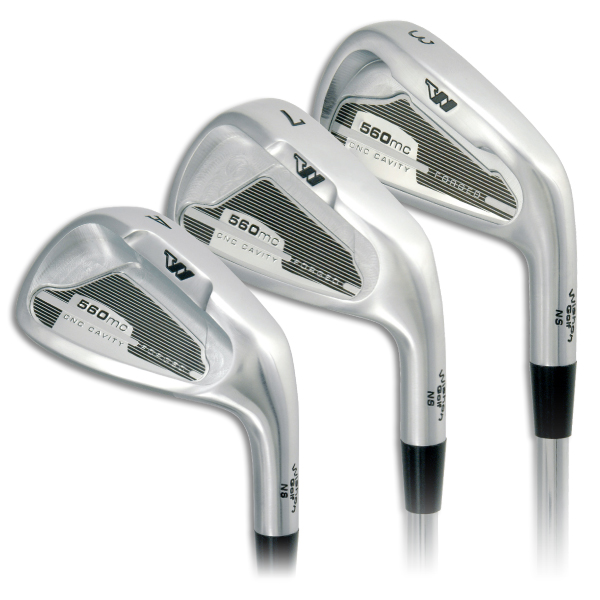 ….
181231
Gott Nytt År önskar vi på Wishon Golf Nordic!
2019 ser bättre ut än någonsin!
….
181228
Fick en fråga om grepp angående Pre-Order….  "Kan man köpa alla grepp?"
Svaret är ja!
Det vill säga alla grepp som Diamond Golf, har i katalogen från 2018.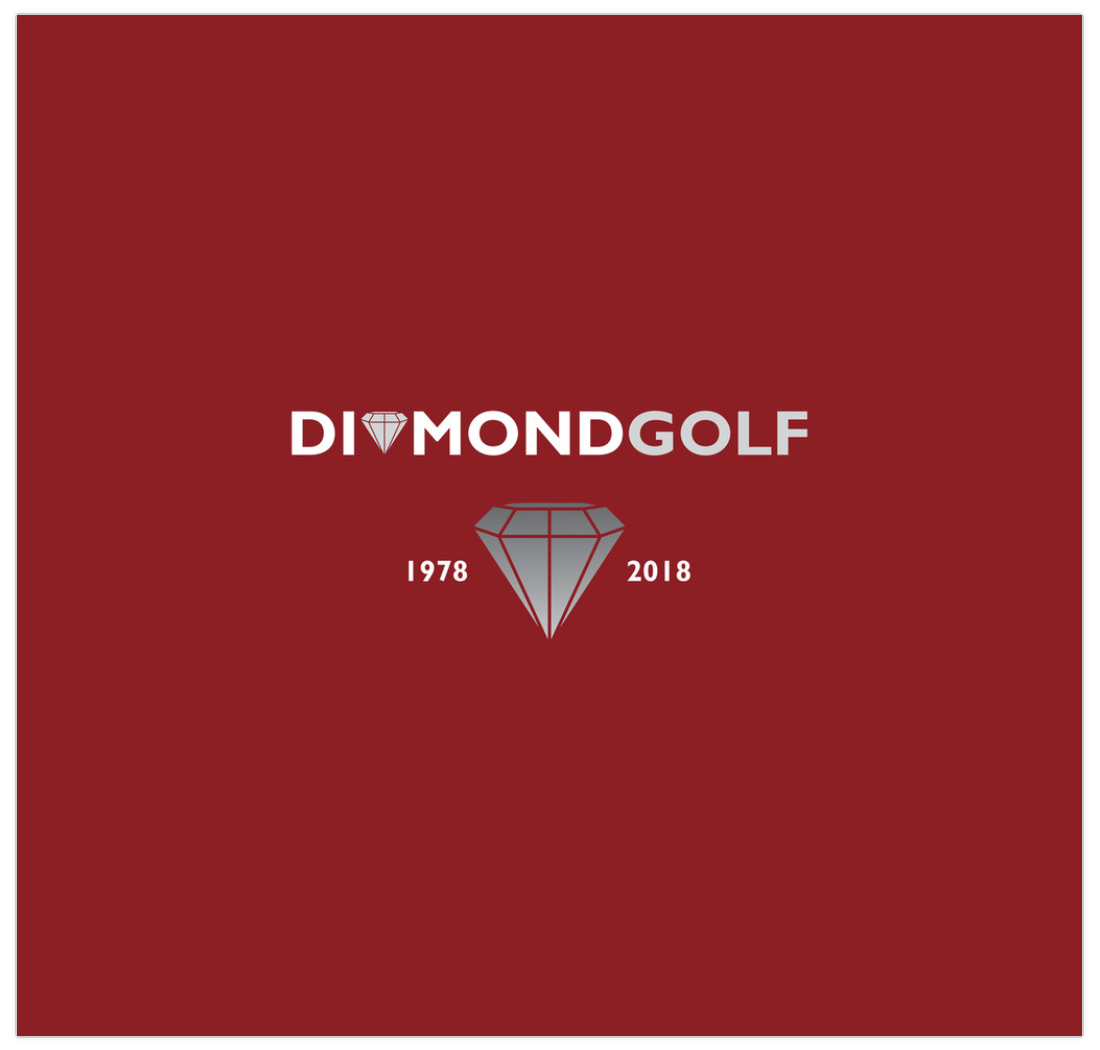 ….
181226
Söker ni grepp inför 2019?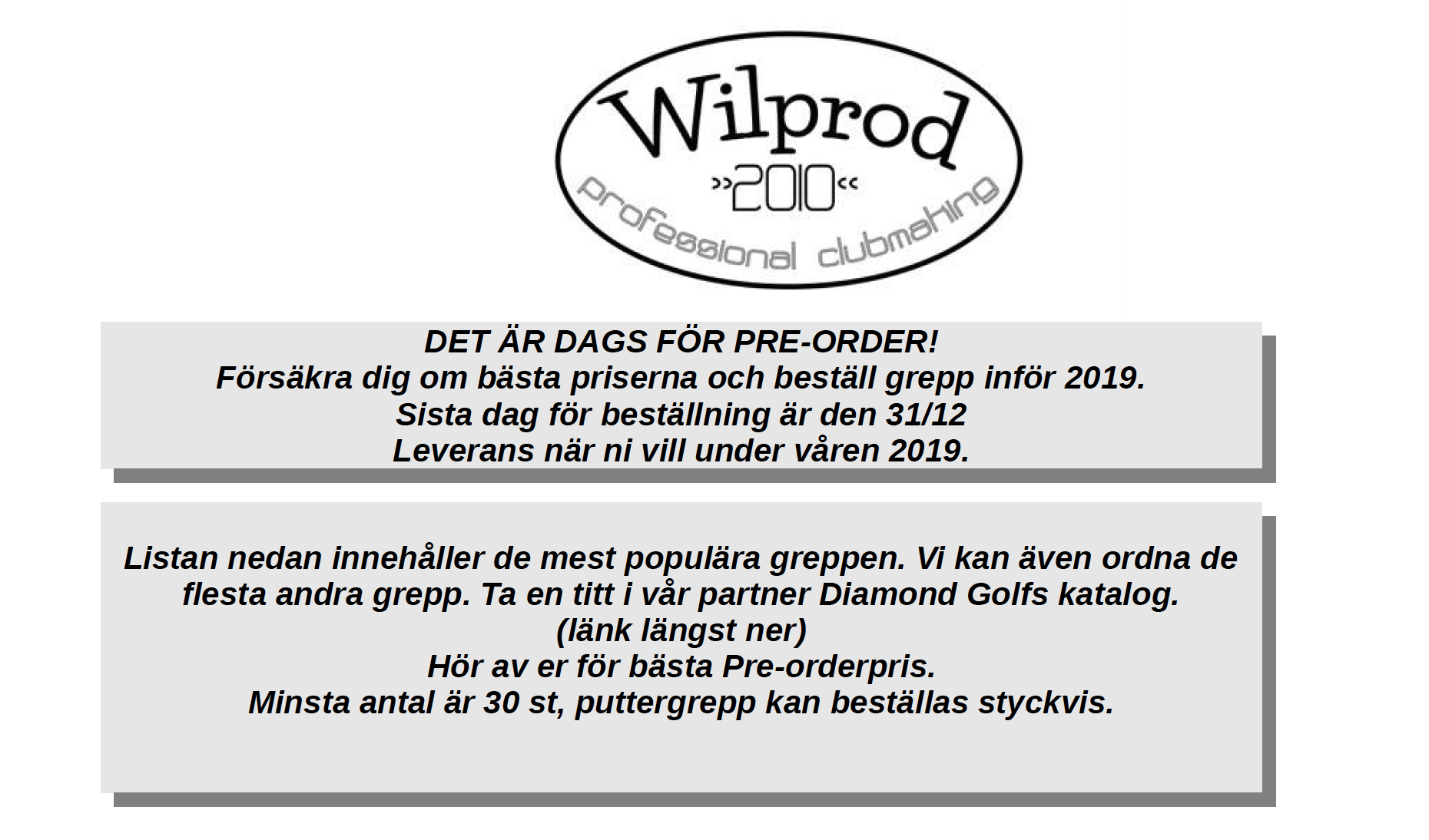 I samarbete kan ni då köpa dessa genom Wilprod Golf.
https://www.wilprod.se/sites/wilprod.se/files/Pre-Order%20Grepp%202019-compressed.pdf
….
181224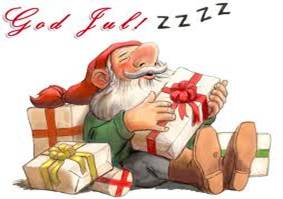 God Jul önskar vi på Wishon Golf Nordic!
….
181221
775HS #3 21° Hybriden Left Hand, utgår 2019!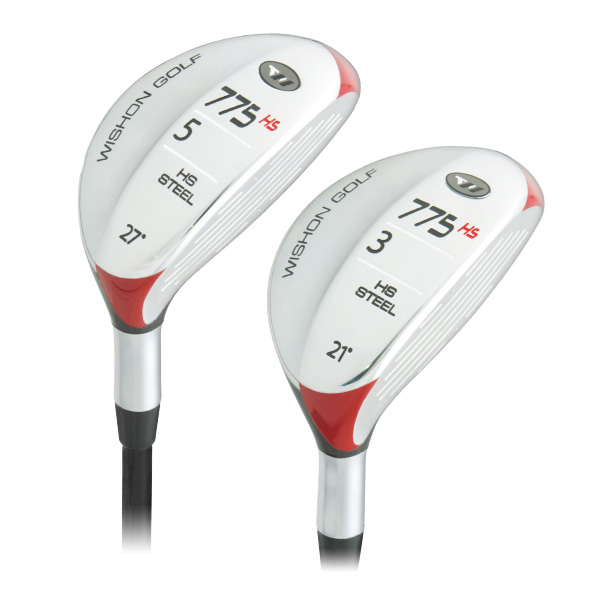 Finns nu bara 2 st (775 #3 21° LH) kvar i vårt Sverigelager och 0 st i UK lagret!
….
181219
Bra möte med Wishon Golf idag!
Vi ser fram mot 2019 och de fina nya produkterna!
…..
181216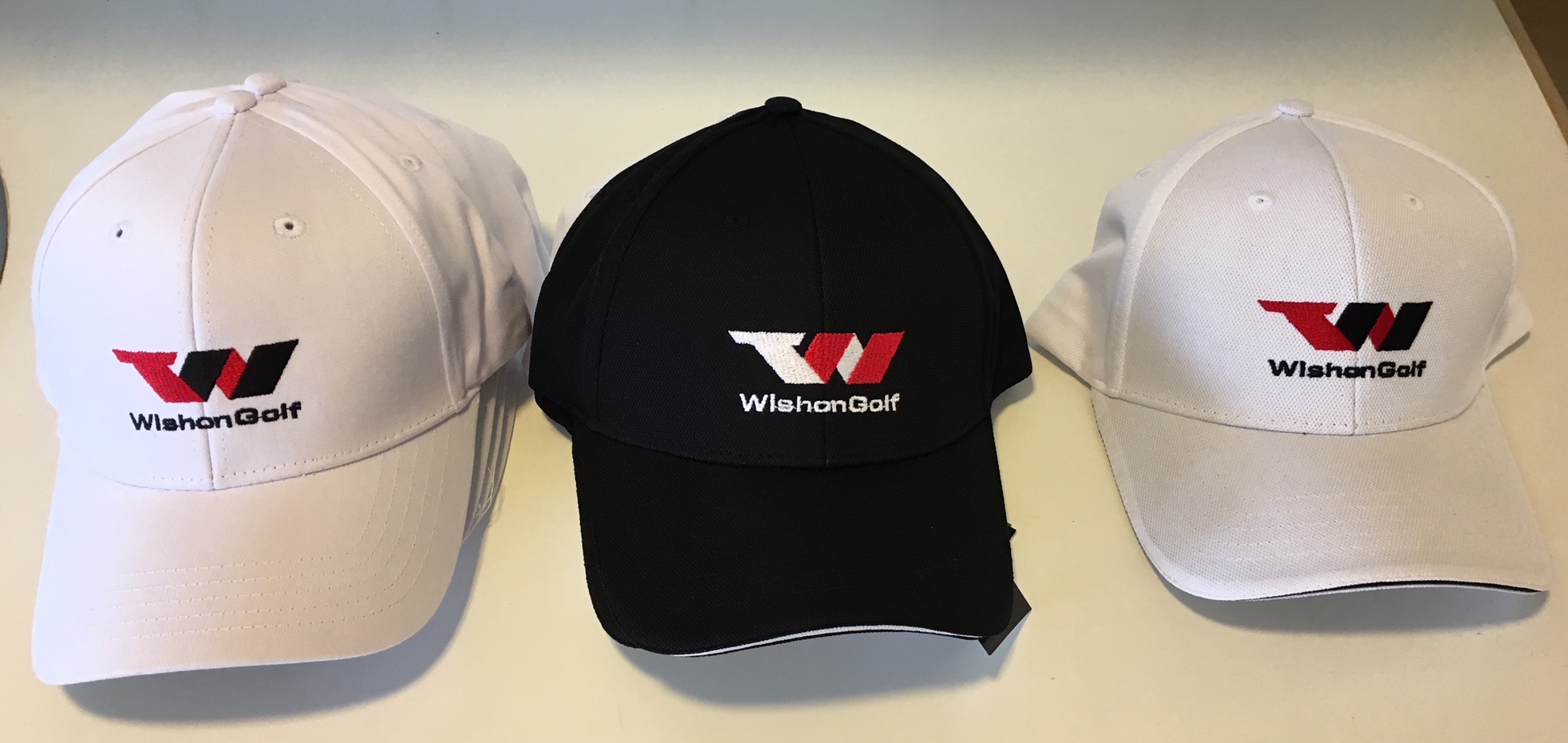 Köp din (julklapps)keps på  https://www.wilprod.se/taxonomy/term/33
….
181214
Nu fylls Reparations & Klubbmakeri kurserna V17 2019 på!
Läs mer på:
https://www.wilprod.se/taxonomy/term/96
….
181212
Nytt 2019!
1/ The 519SHPR driver is all done!
2/ The new line of putters is done as well.
There will be 4 of them with two of them in Left Hand.
3/ New Bag
Mer info kommer nästa vecka!
….
181210
Stämpla dina wedges med samma färg, som de använder på PGA & ET!
Kom precis in till vårt lager!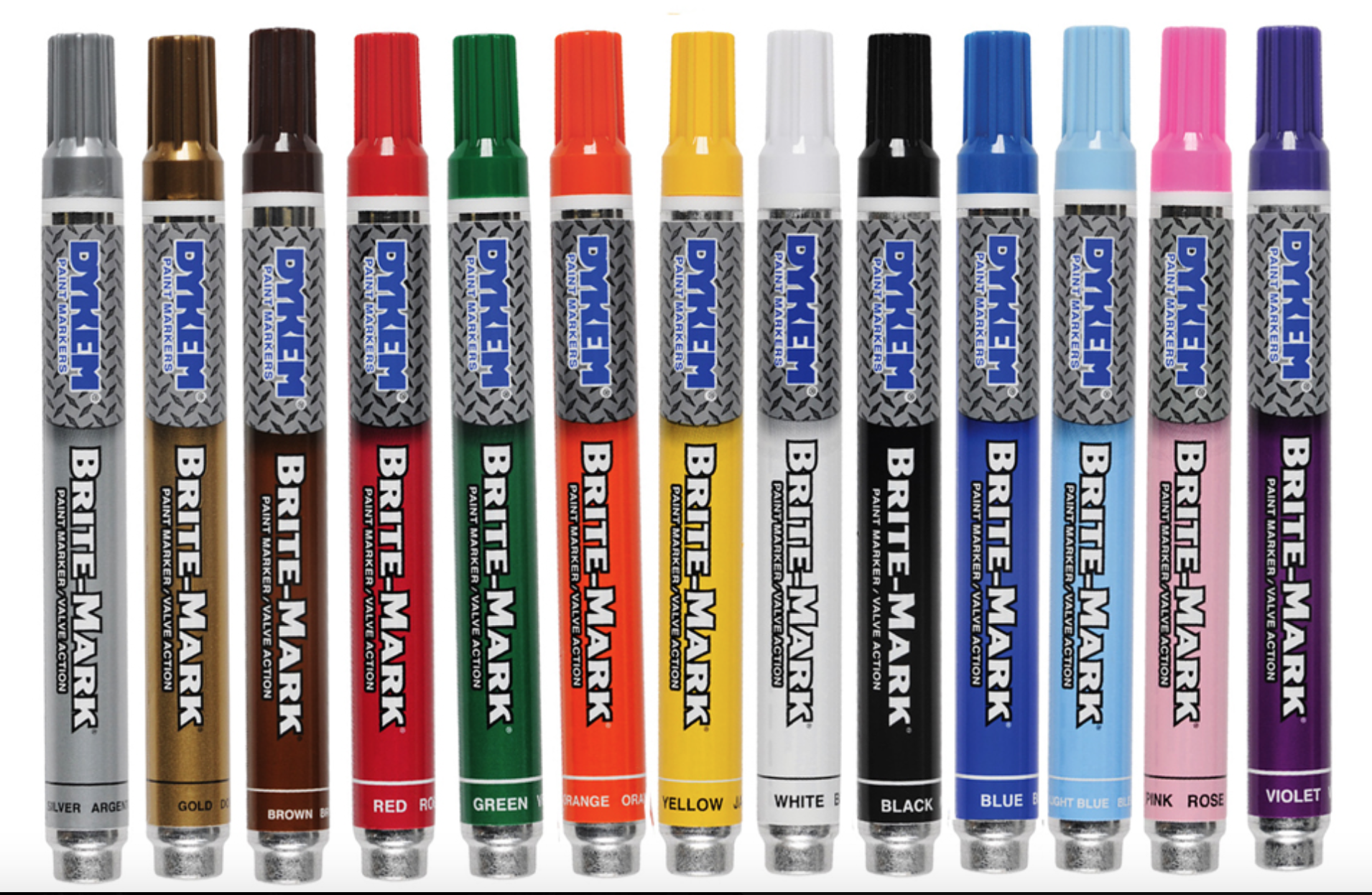 13 st olika färger finns att köpa på https://www.wilprod.se/taxonomy/term/110
….
181208
2019 års kataloger kommer ut i PDF form i början på mars och i pappersform i mitten på mars.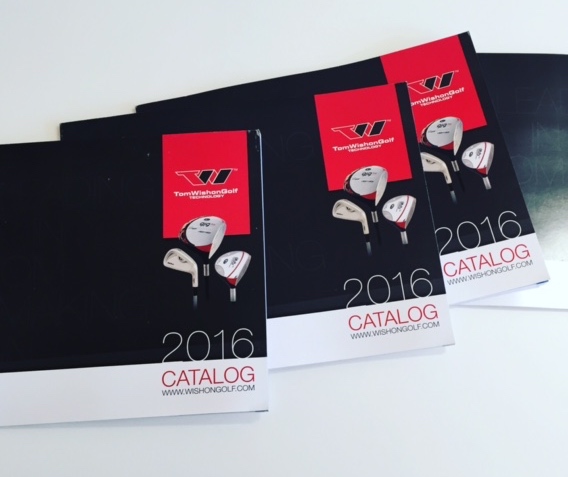 ….
181206
När man sätter in en vikt i ett grafitskaft och ferrule är nu 3 mm för högt upp, vad göra?
Enkelt!
130740 Ferrule Saver Extractor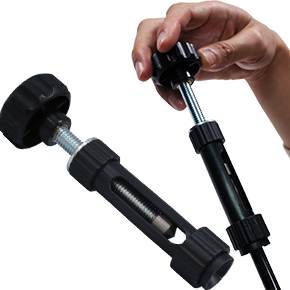 "Ever pushed a ferrule too far up the shaft? Did you just cut it off and throw it away? This simple and ingenious device allows you to easily return a "runaway" ferrule to the desired location (or extract it) without damaging it or the shaft."
Läs mer, genom att "klicka" på PDF loggan!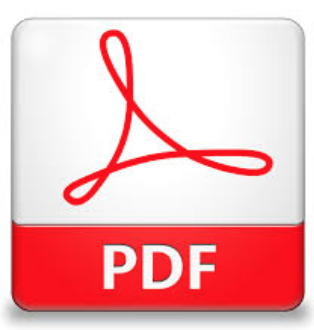 ….
181205
Fått mail om vad som kommer komma i vänster inför 2019.
519SHPR drivern kommer först bara i RH!
Det kommer två LH putters i nya serien.
….
181203
Som det ser nu, så kommer nya Putter linjen (fyra modeller) och nya 519SHPR drivern, i slutet av mars.
….
181201
Hur förvarar ni era nylimmade klubbor?
Finns nu under: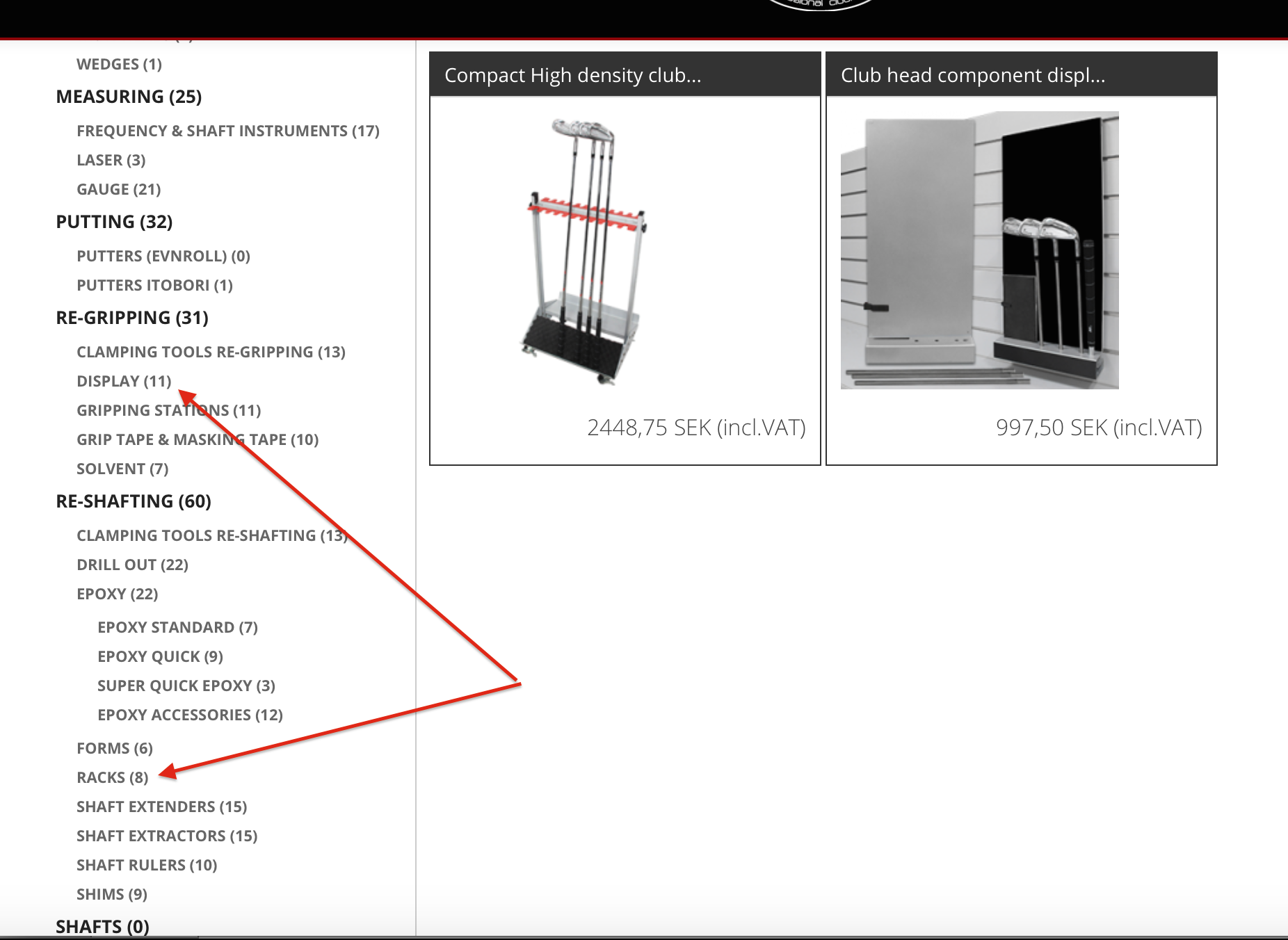 Re-Gripping/Display https://www.wilprod.se/taxonomy/term/69
eller
Re-Shafting/Racks  https://www.wilprod.se/taxonomy/term/108
….
181130
Vi har fått frågor vad som är på gång från Wishon Golf 2019 .
Planerat att en ny driver, putter serie och bag skall dyka upp under 2019!
I mitten på december kanske vi för några bilder.
Vi återkommer i frågan!
….
181129
Ny Frekvensmaskin i Web-Shop!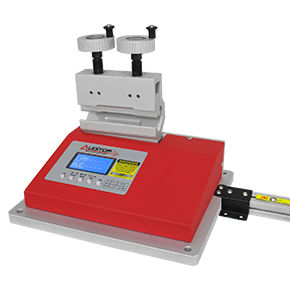 #030125 Frequency Profiling Analyser
This is the manual version of the APS Heavy Duty frequency analyzer 030125-HD.
GMX replaced the pneumatic cylinders with our torque limited knobs so that clubmakers that do not have access to an air compressor can still perform advanced shaft zone profiling analysis using our new Frequency Auditor engine and the optional zoning beam.
….
181127
Sista chansen att anmäla sig till Extra kursen Basic Plus, som anordnas 2/12.
Anmälan görs till peter.qvarfordt@wishongolf.se eller mobil 0703 – 190 596
….
181125
Vi på Wishon Golf är rädd om alla klubbhuvuden och använder därför Hosel wall support rods, när vi "bockar" alla klubbhuvuden.
Klicka på bilderna, för att komma till Web Shop.
….
181123
Åter i lager 919THi 11° Left Hand!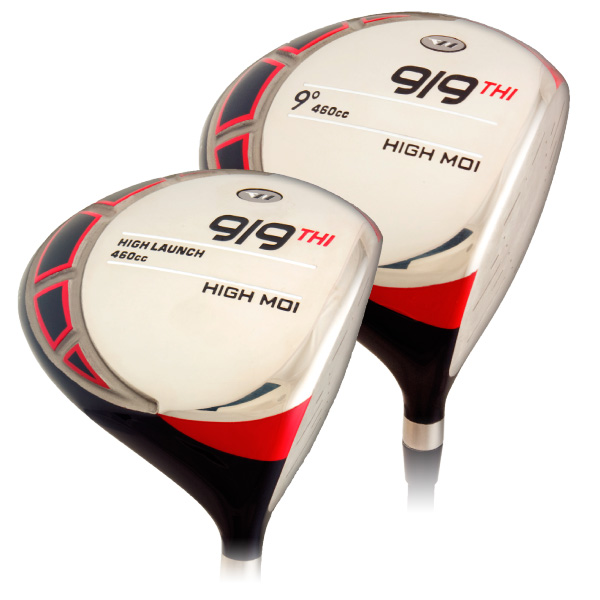 ….
181121
Inbjudan till en extra Basic Plus Kurs!
2/12 2108!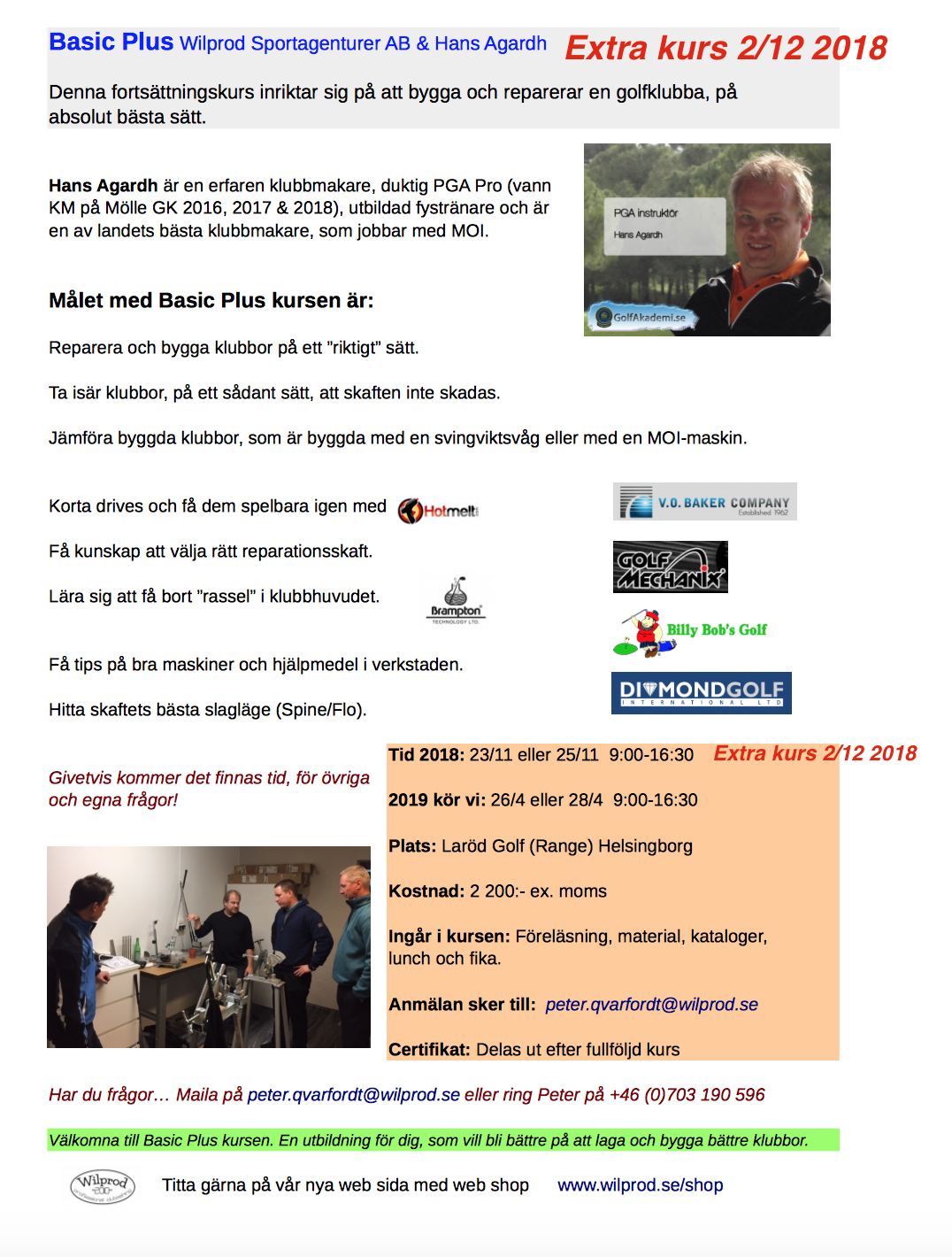 ….
181119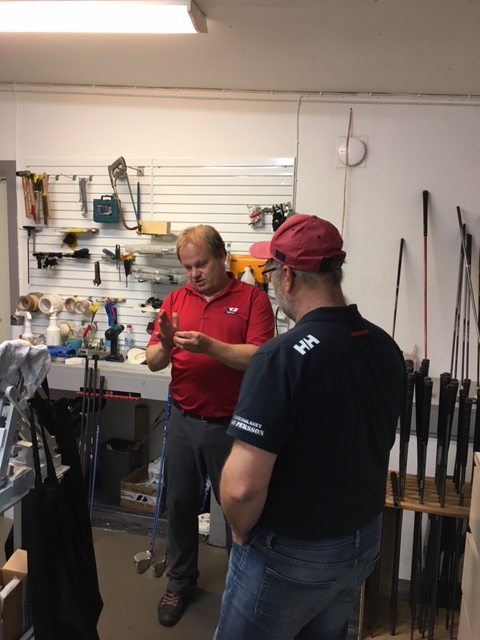 Eftersom kurserna blev fulla så snabbt, så kör vi en extra Basic Plus kurs.
Nytt datum 2/12 (söndag)
Tid kl 09:00-16:30.
Anmälan görs till peter.qvarfordt@wishongolf.se
….
181116
Kläder från Peter Millar finns i lager!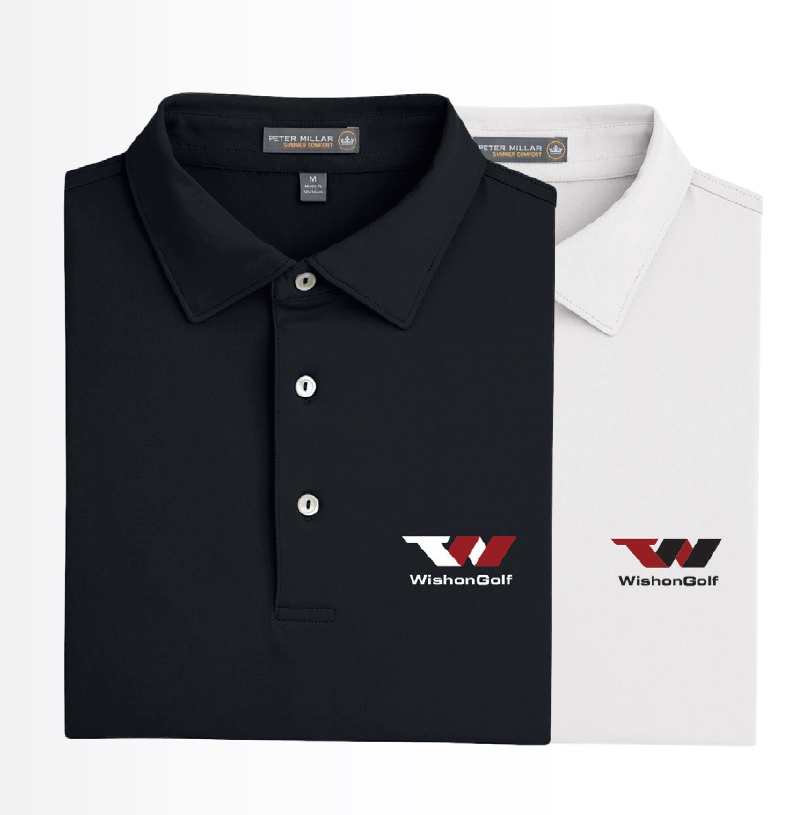 ….
181114
Nya 3 1/16″ (4,83 mm) Symbol Stamps finns nu på Wilprod.se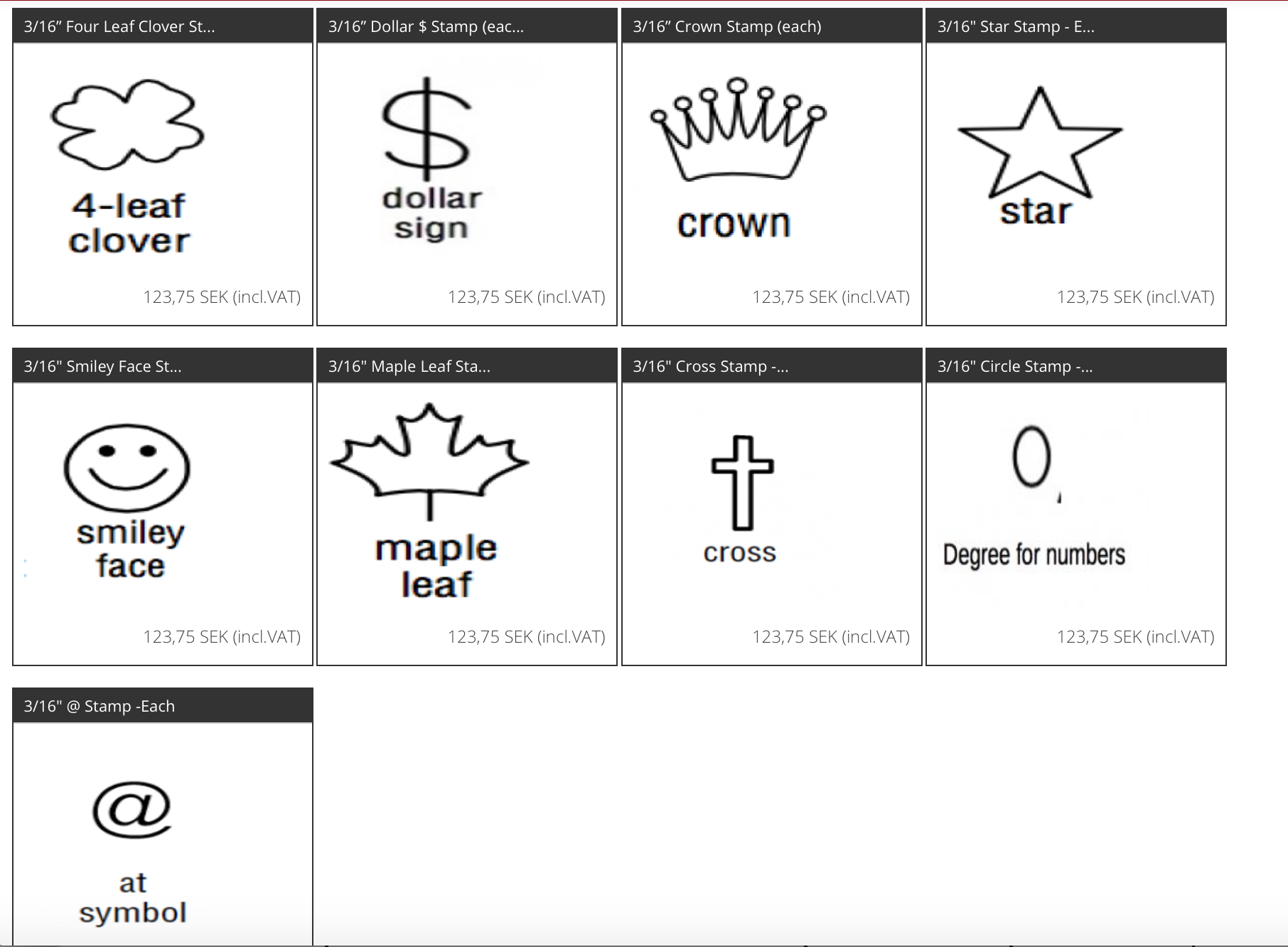 ….
181112
Köp Wishons utgående skaft och heads på https://www.wilprod.se/taxonomy/term/77
….
181110
Och här kommer RED Hybrid Fakta!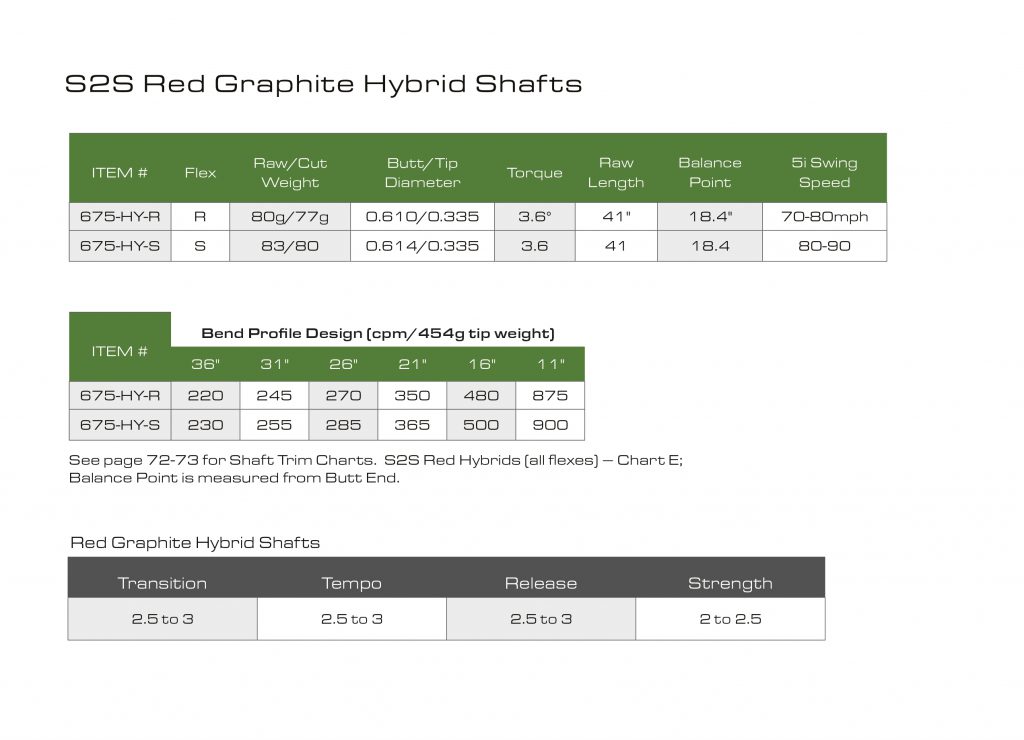 ….
181109
Får ofta frågan….. "Min kund vänder snabbt på toppen, snabbt tempo, mycket sen release och är atletisk golfare!"
Till 95% skall kunden spela Wishon Golfs RED Shaft. Vårt mest underskattade skaft!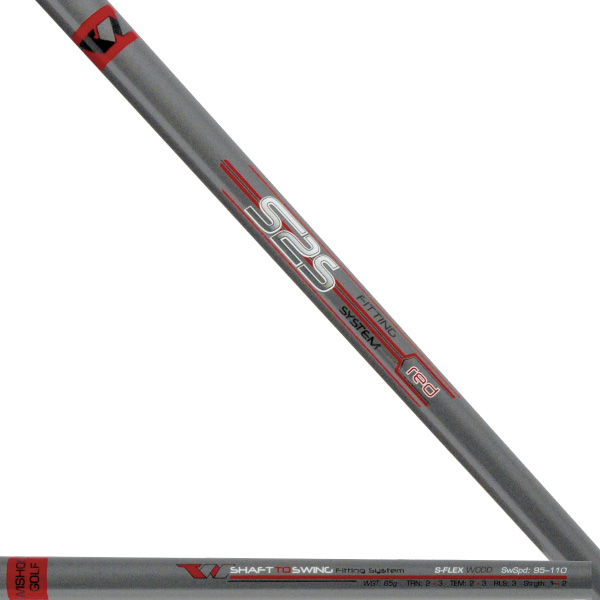 Finns som:
Iron R- eller S-Flex
Hybrid R- eller S-Flex
Wood R- eller S-Flex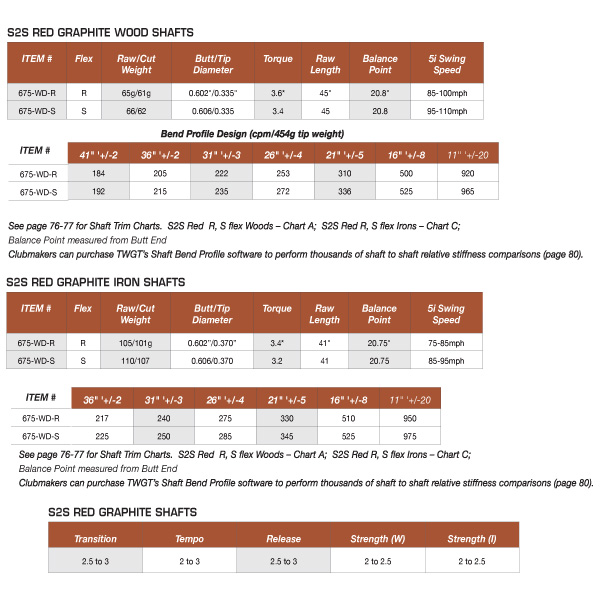 ….
181107
Utförsäljning av udda "heads", finns på https://www.wilprod.se/taxonomy/term/85
Bland annat finns 555MB och 555CB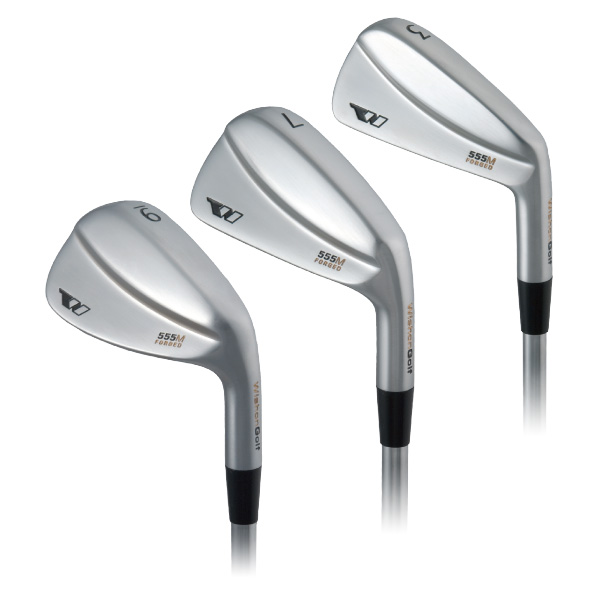 ….
181105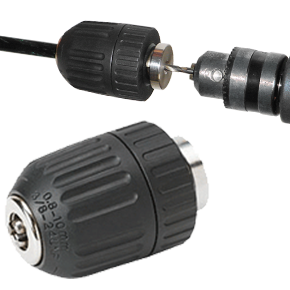 Läs mer om….
190440 Shaft Tip drilling chuck and frequency tip weight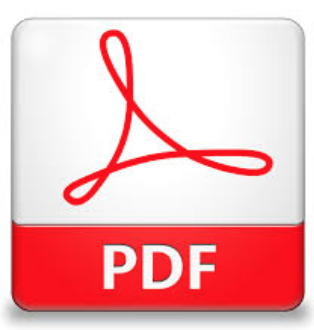 ….
181104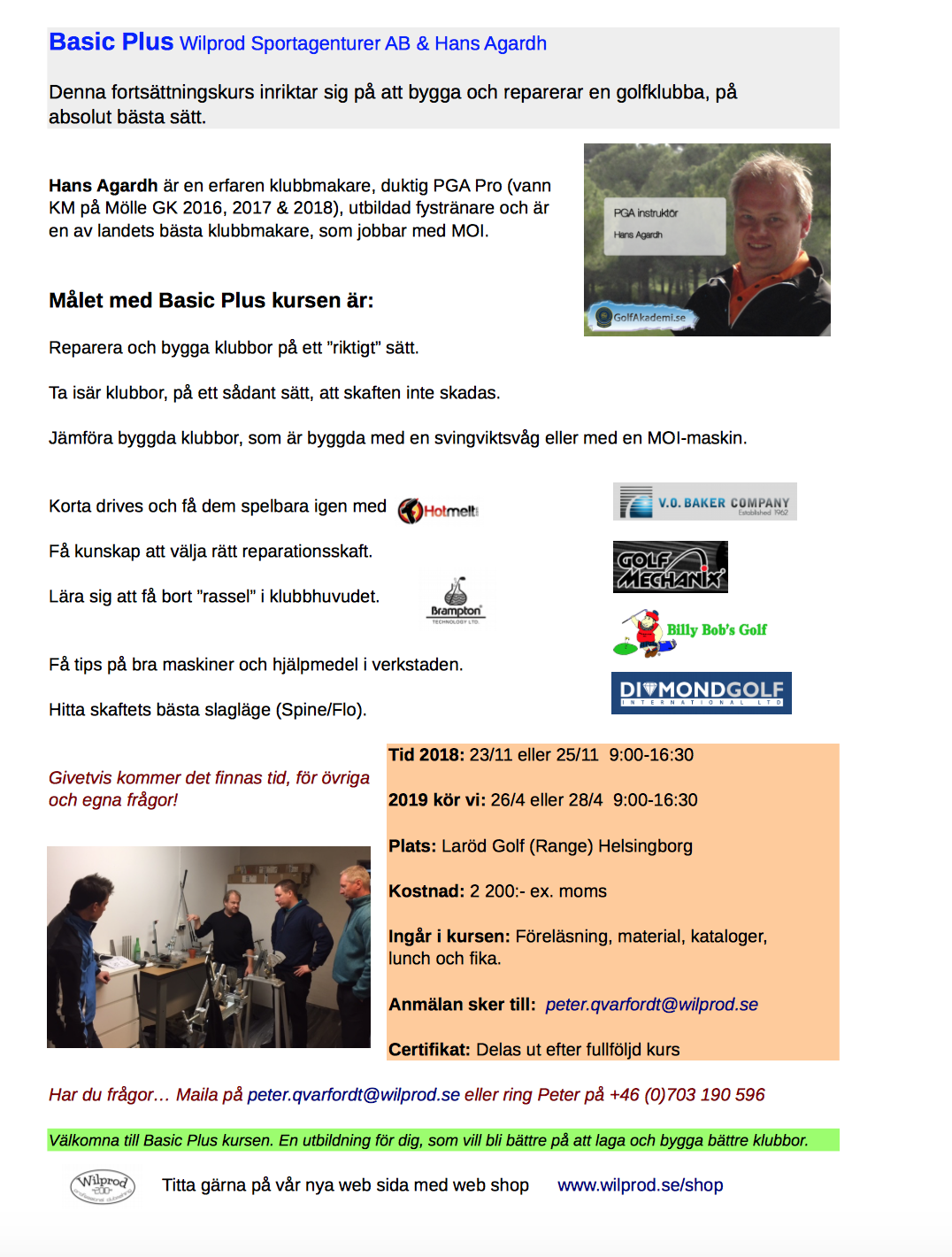 Det finns bara två platser finns kvar på söndagens (181125) Basic Plus Kurs.
Basic Plus 2018 & 19 med Hans Agardh
….
181102

En unikt bra klubba/set för en golfare som vill ha samma sving eller för en golfare med en dålig rygg!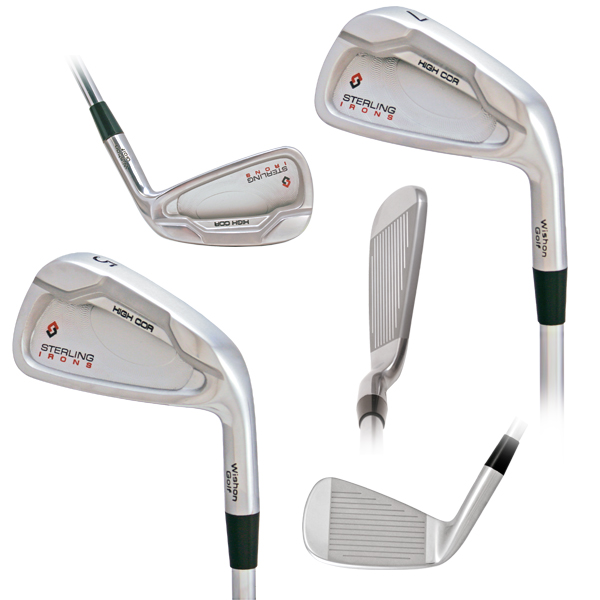 Sterling Single Length klubborna finns från järn 4 till LW.
….
181030
Dagens tips!
Hur borrar ni ut ett skaft (ett skaft med epoxy kvar i tippen) bäst?
Detta hjälpmedel gör att ni alltid borrar rakt, så inga grafitskaft skadas!
#190440 Shaft Tip drilling chuck and frequency tip weight
"Universal Shaft Chuck is designed to be used as both a frequency analyzer weight and a shaft tip I.D. drill guide for unclogging epoxy when reshafting clubs.
The 3.6 mm drill bit is included."
….
181028
Endast en Smoooth 5 Putter LH finns kvar i lager!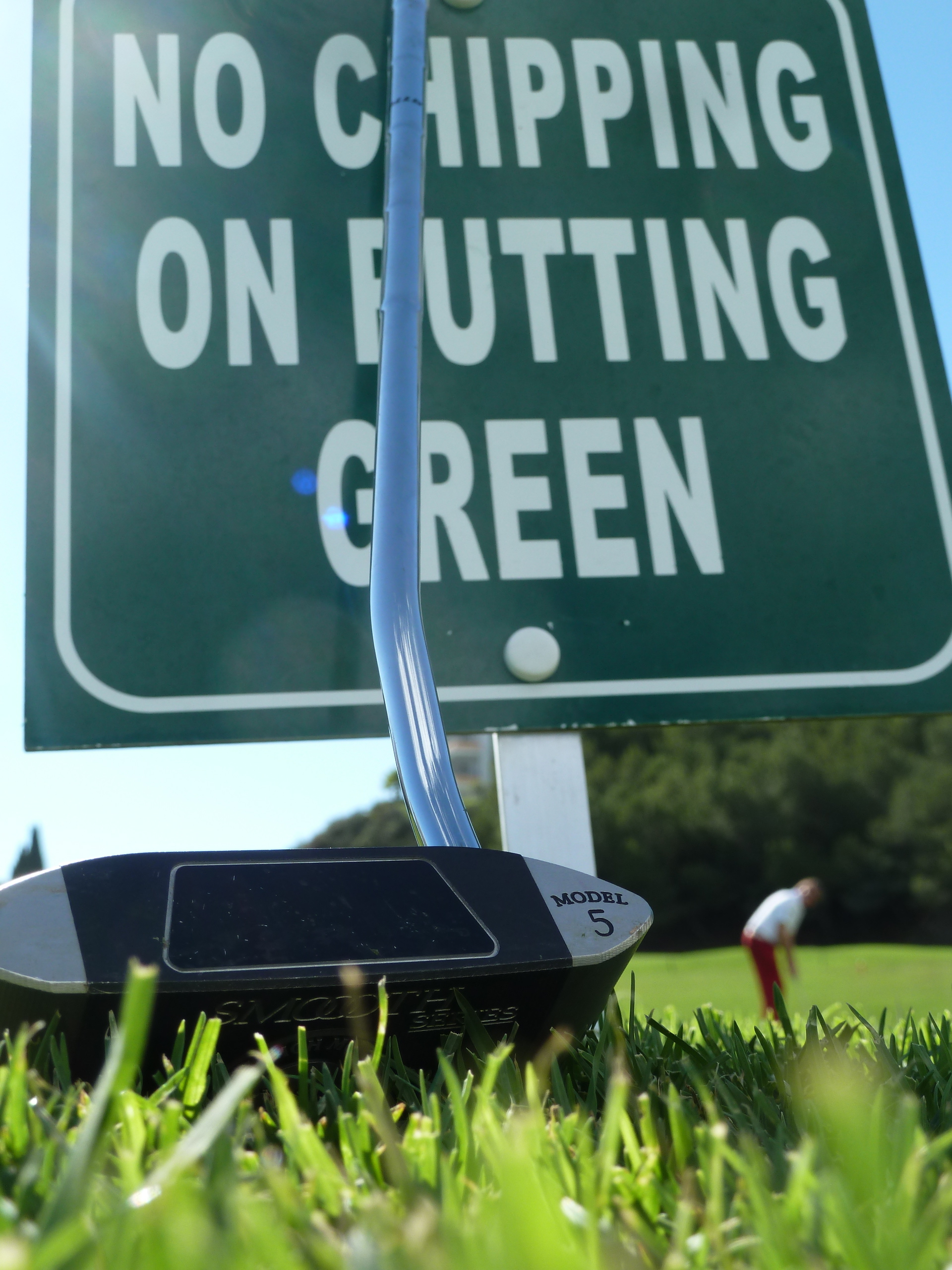 ….
181026
Nu finns det bara några få Driver & Hybrid av Black & White Pinstripe Knit Head Covern!
….
181024
Här kommer en uppdatering på Klubbmakar- & Reparations i höst.
Klubbmakar- & Reparations kurser vecka 47 2018 & 17 2019
Vecka 47 kör vi Kurs 1:
22/11 Basic
23/11 Basic Plus (Full)
Kurs 2
24/11 Basic
25/11 Basic Plus
Basic Kurs 2018 Höst & vår 2019
Basic Plus 2018 & 19 med Hans Agardh
….
181022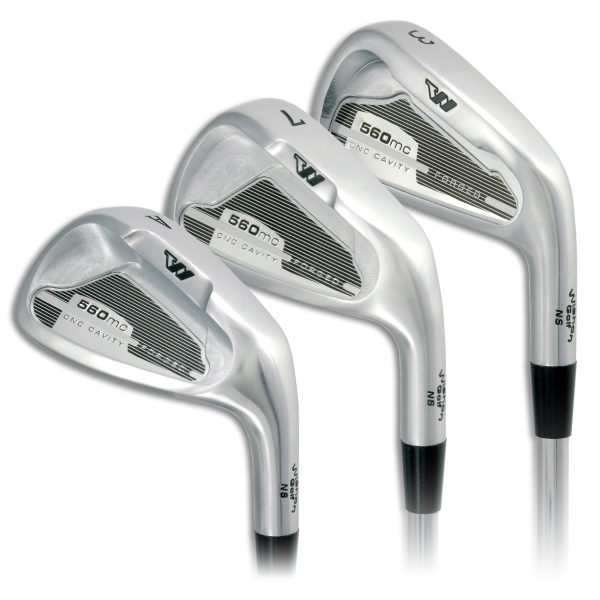 Nu finns det bara #4 och #5 i 560MC Irons i lager!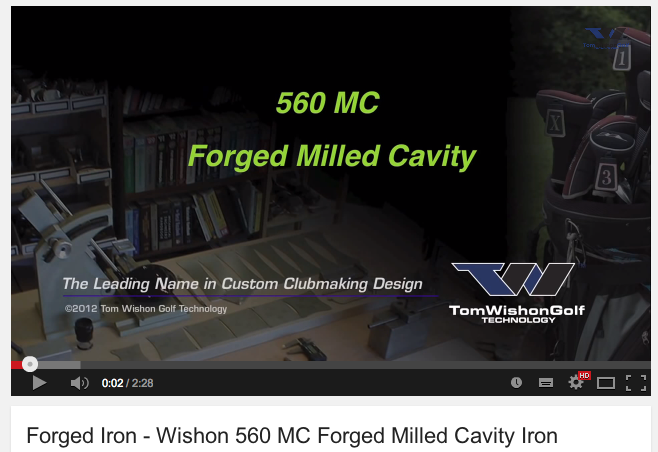 Ypperligt som ett "Driving iron"!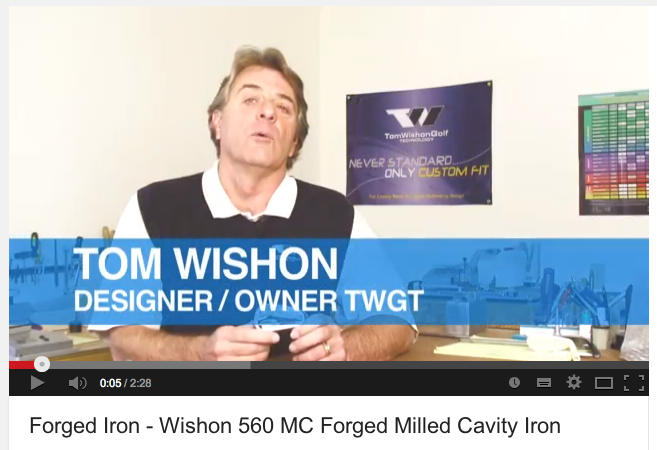 Klicka på bilden och lyssna på Tom Wishon, när han berättar om 560MC.
….
181020
Denna "Tape Stripper", är ny från Golfmechanix!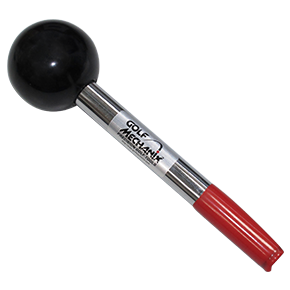 FACTS: "This handy tool saves you time and energy when stripping grip tape off a club. The cutting end is curved to fit the shaft, cleanly stripping tape from graphite or steel shafts in just a few strokes.
Ball handle for comfort. The Tape Stripper's special."
….
181018
Basic Plus kursen på fredagen 23/11, är nu full.
OBS det finns två platser kvar på söndagens Basic Plus kurs 25/11.
Basic Plus 2018 & 19 med Hans Agardh
….
181016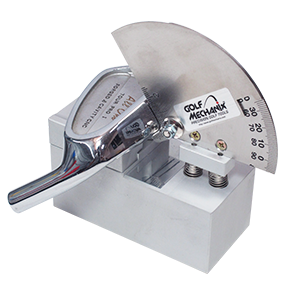 Hur mäter du bounce på en klubba?
Se videon.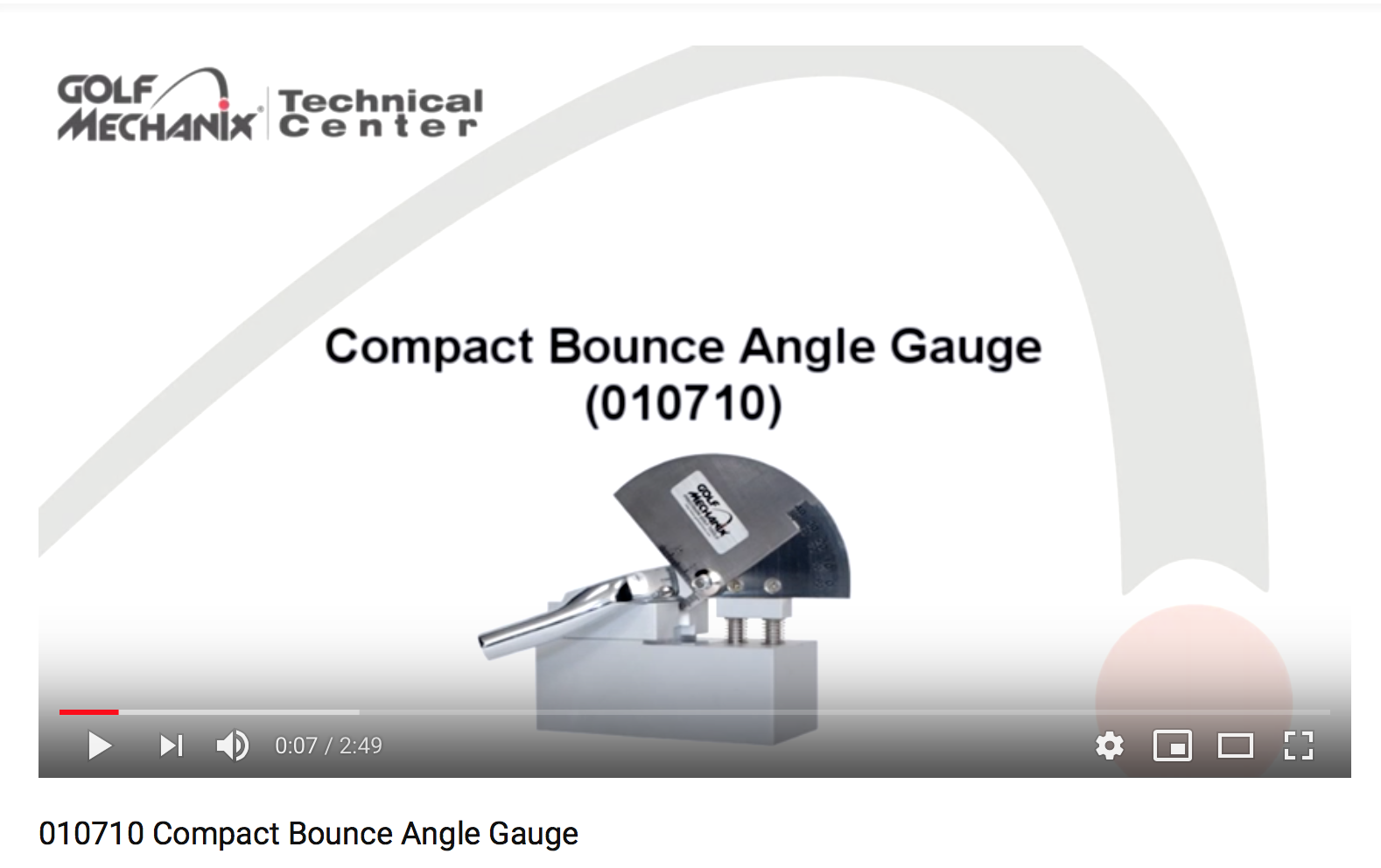 ….
181014
Nu fylls Klubbmakeri / Reparation kurserna på!
Nu finns det bara en plats kvar på Basic kursen (22/11).
Två platser kvar på Basic Plus kursen (23/11).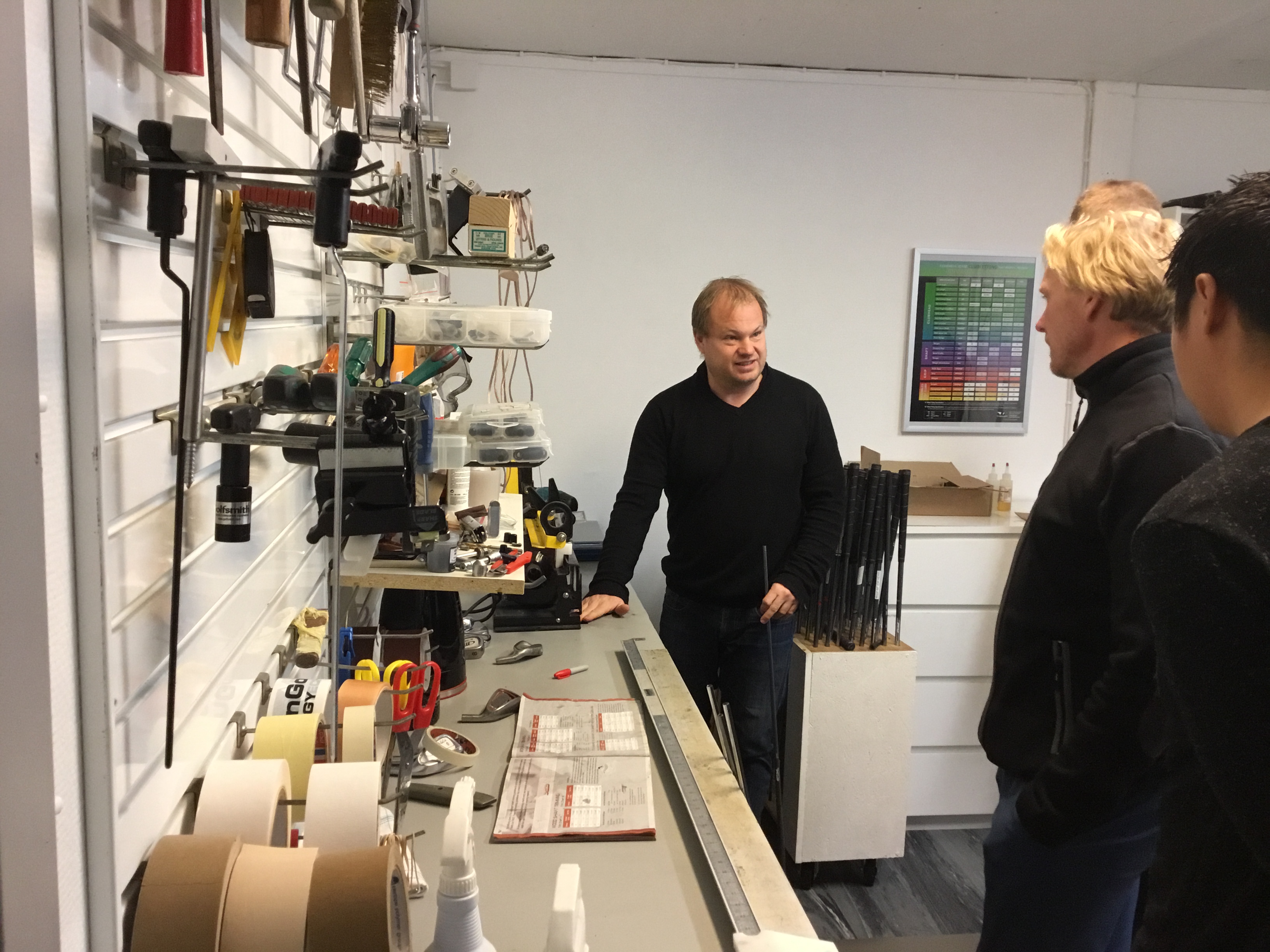 Platser finns kvar till helgens Basic & Basic Plus kurserna, 24/11 och 25/11.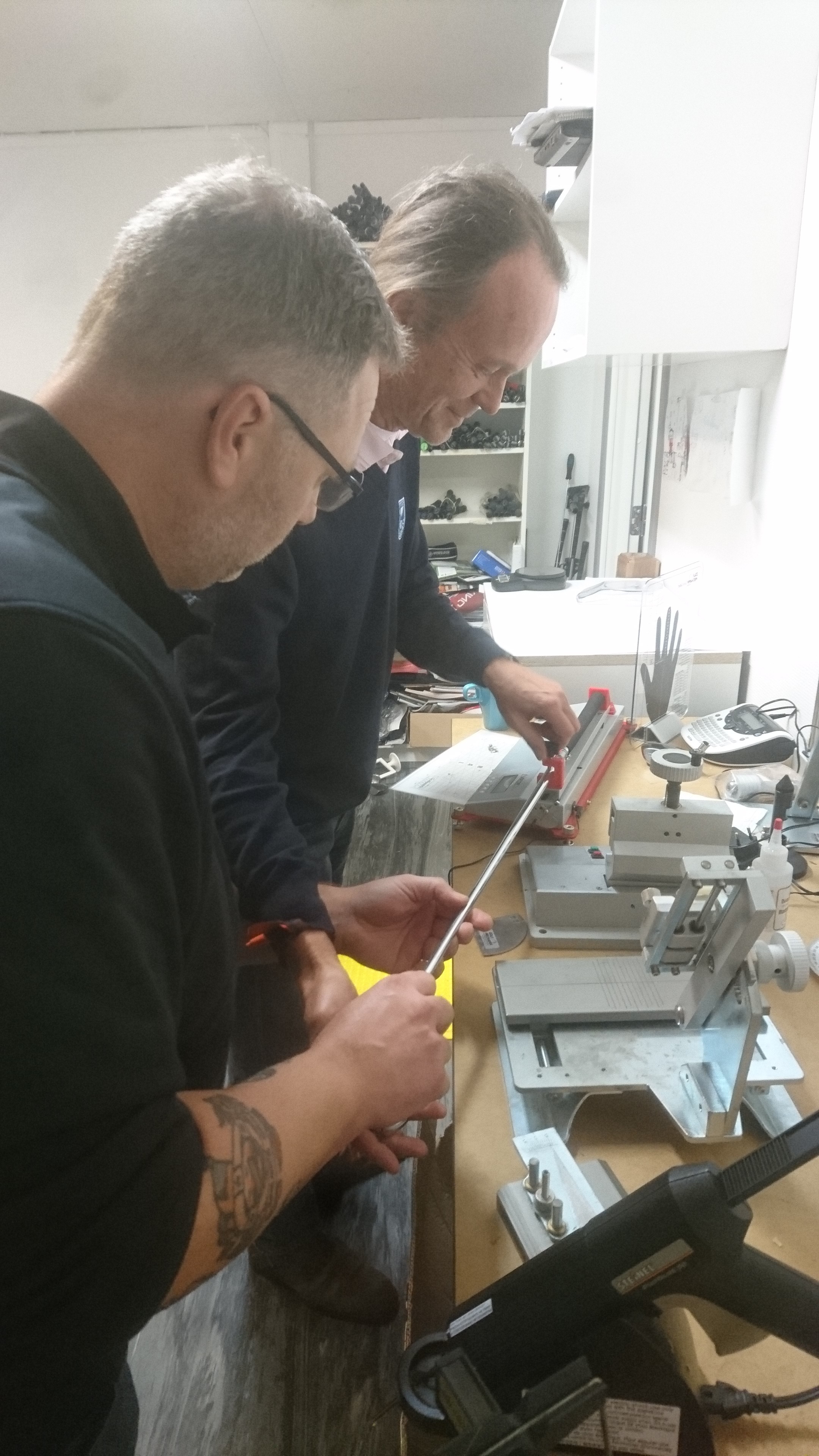 ….
181011
919 Left Hand 11° är nu slut i lager och även i Wishons huvudlager.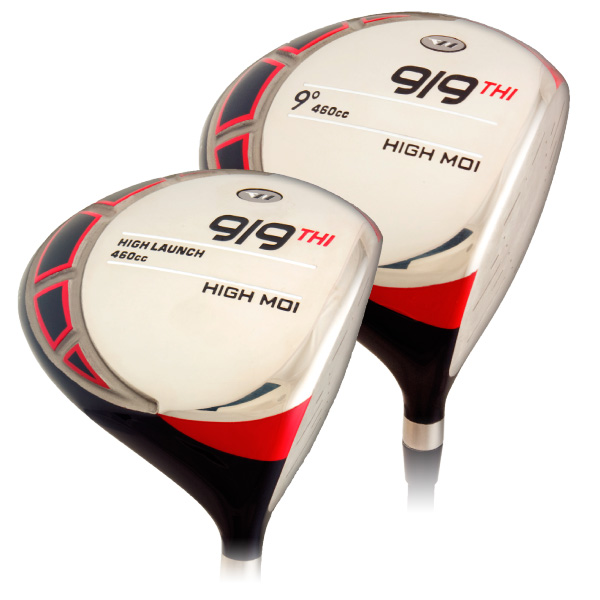 ….
181009
Basic Plus kurs kör vi i höst och i vår. Läs pdf, för mer info.
Basic Plus 2018 & 19 med Hans Agardh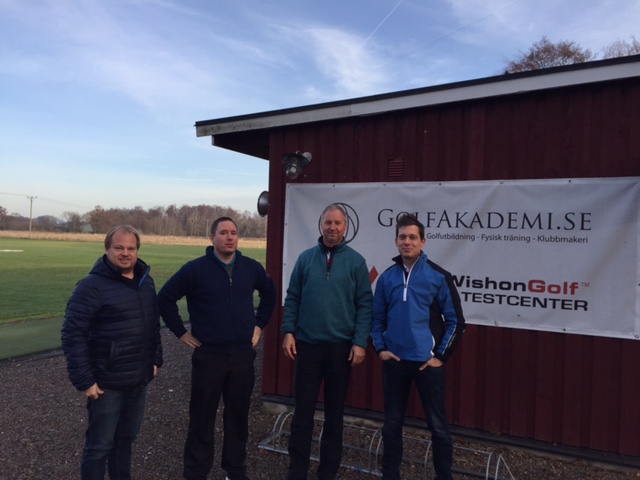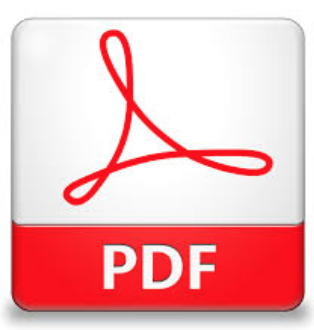 ….
181007
Se till att hålla reda på dina limmade klubbor.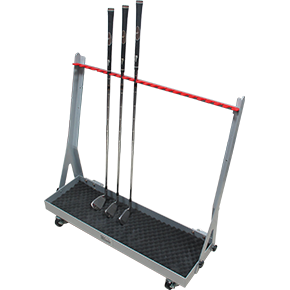 "The Industrial Golf Club Curing Rack is the perfect solution for securing clubs for curing, and transporting around the shop or factory floor.
It will accommodate up to 22 clubs of any length and type.
The lie angle is fully adjustable, as is the height of the non-marring PVC-coated shaft rest."
….
181005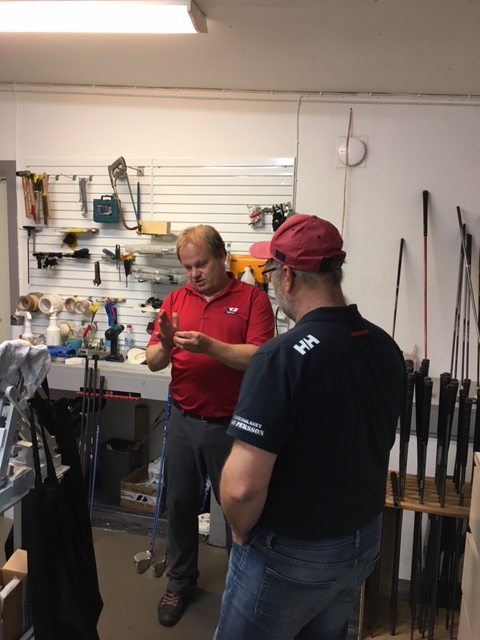 Nya kurser på gång i höst (V47) och våren (V17).
Basic Kurs 2018 Höst & vår 2019
Klicka på bild eller PDF logga, för att få upp sidan.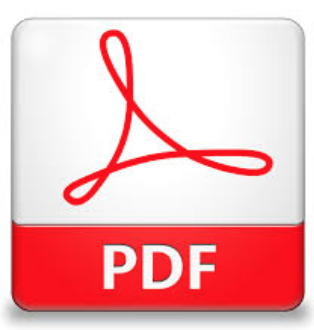 ….
181003
Vi får många frågor vilken Loft & Lie maskin, som är våran och även kundernas favorit!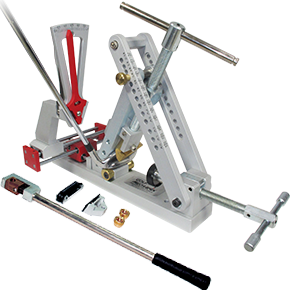 Vi tycker att denna 150505  Pro-Tour Iron and Hybrid Lie & Loft Bending Gauge, ger mest för pengarna!
Samt att denna bending bar ingår (värde 814 kr ex moms)!
150625 Short Hosel Bending Bar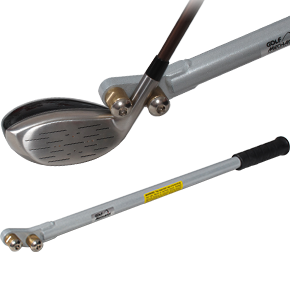 ….
181001
Fler bilder på S2R Model 2 puttern.
Obs till denna putter behövs SB eller DB skaft.
….
180930
2019 kommer en ny "linje" av Wishon Golf putters.

Nu finns det bara Model 2 kvar i lager! Så även i Wishons huvudlager.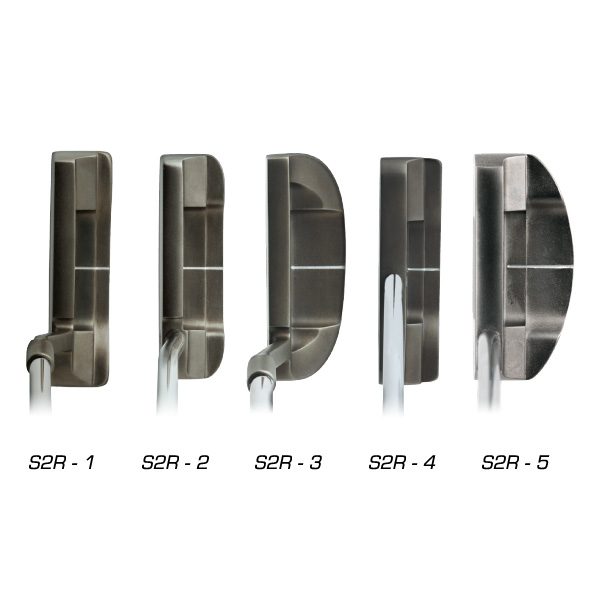 ….
180927
050900  Shaft EI Analysis and Modelling System.
Det är den rätta maskinen, om du vill kolla ditt skafts egenskaper, lite extra noga!
….
180924
Mäter di Loft & Lie Maskin rätt?
Kalibrera den med bl.a. #150004-5164 Calibration Bloc for 150xxx gauges.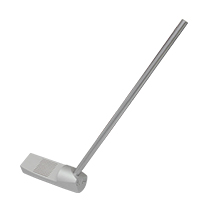 Mäter:
51° Loft
64° Lie
….
180921
Kurserna Basic och Basic Plus kommer vara på Laröd Range, utanför Helsingborg.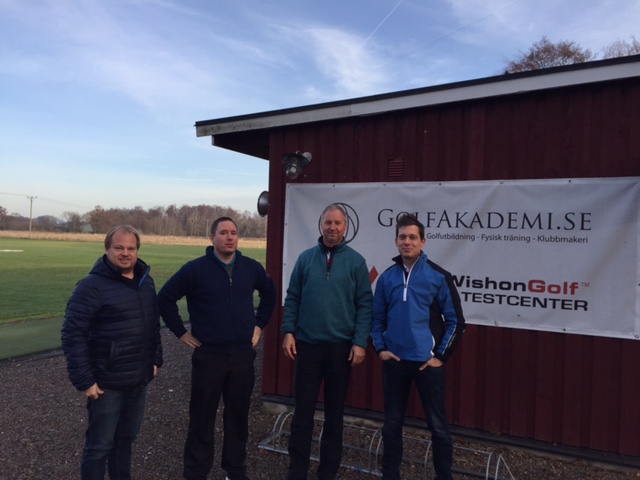 ….
180920
Klubbmakar kurser vecka 47 2018 & 17 2019
Vecka 47 kör vi Kurs 1:
22/11 Basic
23/11 Basic Plus
…
Kurs 2
24/11 Basic
25/11 Basic Plus
….
2019 kör vi igen vecka 17 med samma upplägg
Kurs 1
25/4 Basic
26/4 Basic Plus
…
Kurs 2
27/4 Basic
28/4 Basic Plus
…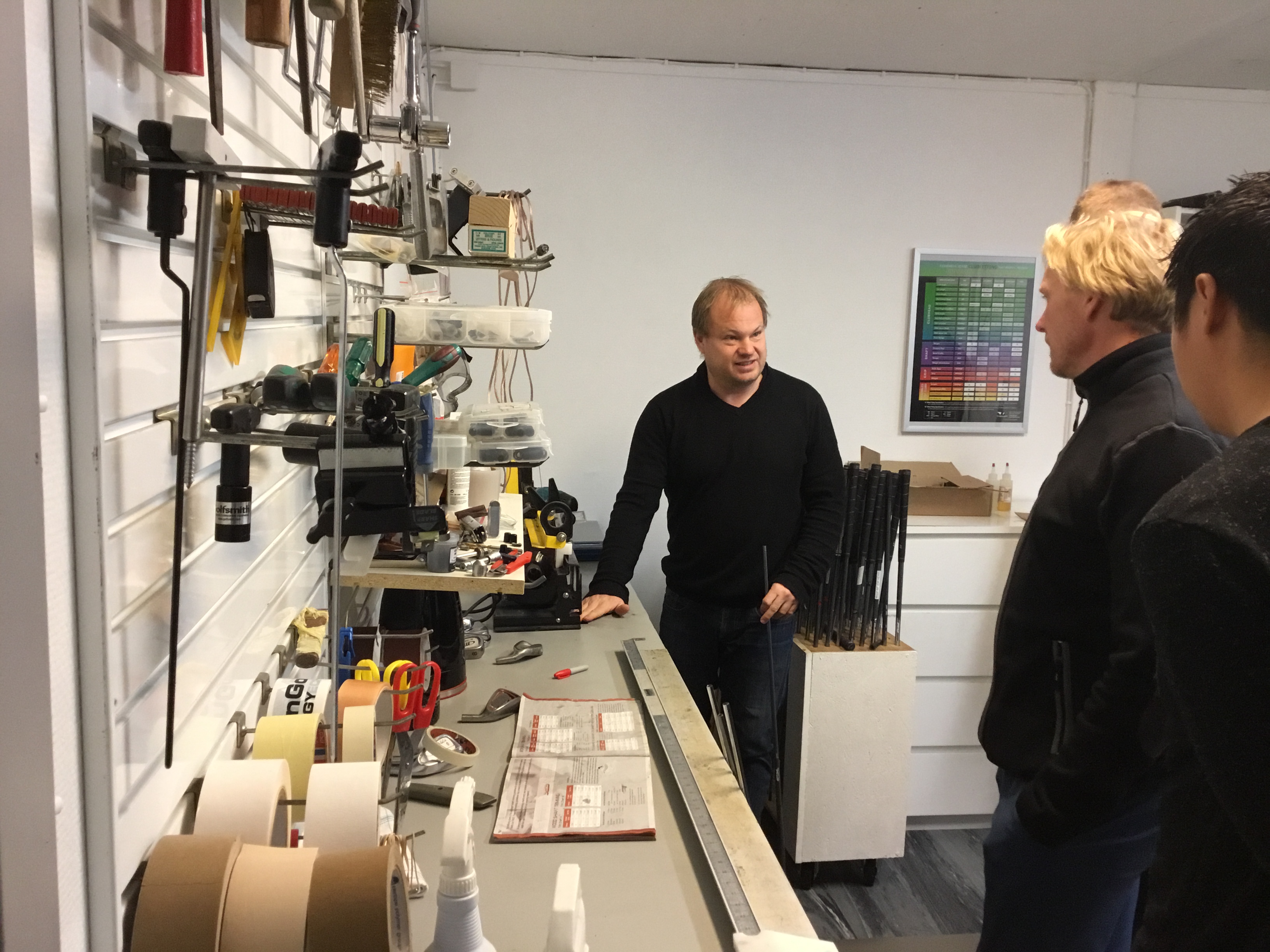 Hans Agardh (bilden ovan) kommer vara kursledare.
Anmälan görs till info@wilprod.se
Frågor mm, mailas till Peter Qvarfordt
Obs Om intresset finns, så kör vi gärna Advanced kurs och om vi blir fler än 5 st.
….
180917
590DIH är ett drivingiron, som levererar!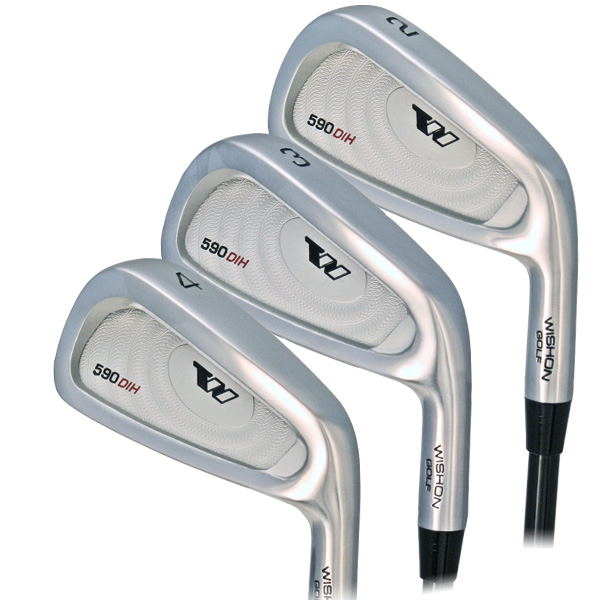 Lyssna på Tom Wishon, genom att "klicka" på en av bilderna!
….
180914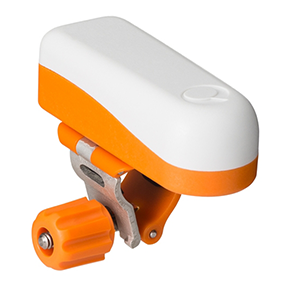 På väg in till vårt lager…..  SkyPro Swing Analyzer
….
180911
Den perfekta kapmaskinen, när ni inte vill att det dammar, från iron- & grafitskaften.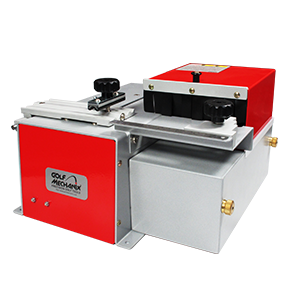 120300-240V  Dust-Contained Shaft Cutter 240V
"Designed specifically for clubmakers, Tour van operators and quality control labs;
This proven, decade old shaft cutter now in service in over 600 locations around the world is a safe, efficient, compact and environmentally friendly alternative to bulky, brutal, inefficient and dirty chop saws."
Hitta maskinen på denna länk  https://www.wilprod.se/node/272
….
180908
Kunden önskade 2° up mot std. "Bockad" och klar till 61°!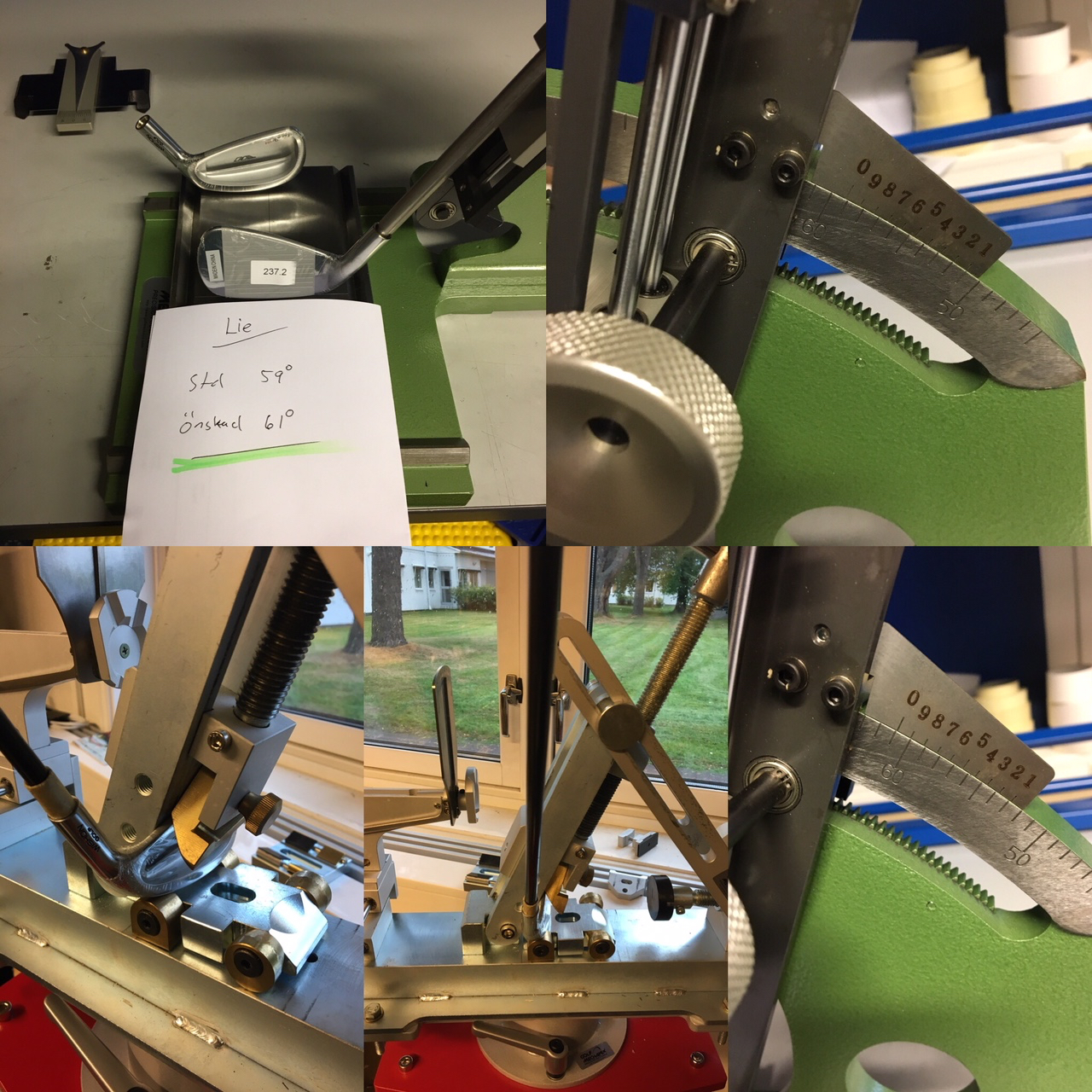 ….
180905
Vi får många frågor om vilka fairway woods, vi har i "Left Hand".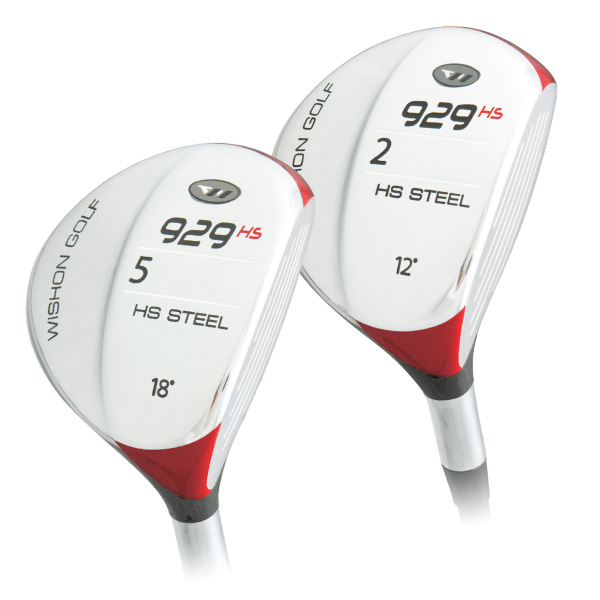 I 929HS finns #3 (15°), #5 (18,5°) & #7 (21°).
• Wishon's bendable steel hosel is separately welded to the body to enable ease in bending for a wide range of custom lie and face angle bending (+/-4º)
• 31mm semi-shallow face height is ideal for golfers who play off tight, close mown fairways and for golfers who need more confidence getting the ball well up to fly
• HS 300 high strength steel thin face allows for a high COR for increased ball speed
• Reduced face-to-back sole width narrows the sole to ground contact for more consistent contact with the ball, even from the rough
• 929HS is a past winner of Best Fairway Wood recognition in the Golf Digest Hot List Awards
….
180903
Vi har några prisvärda "Left hand 925HL" (semi-offset) kvar i lager.
….
180901
Fakta om Model 2 och Model 4 putters!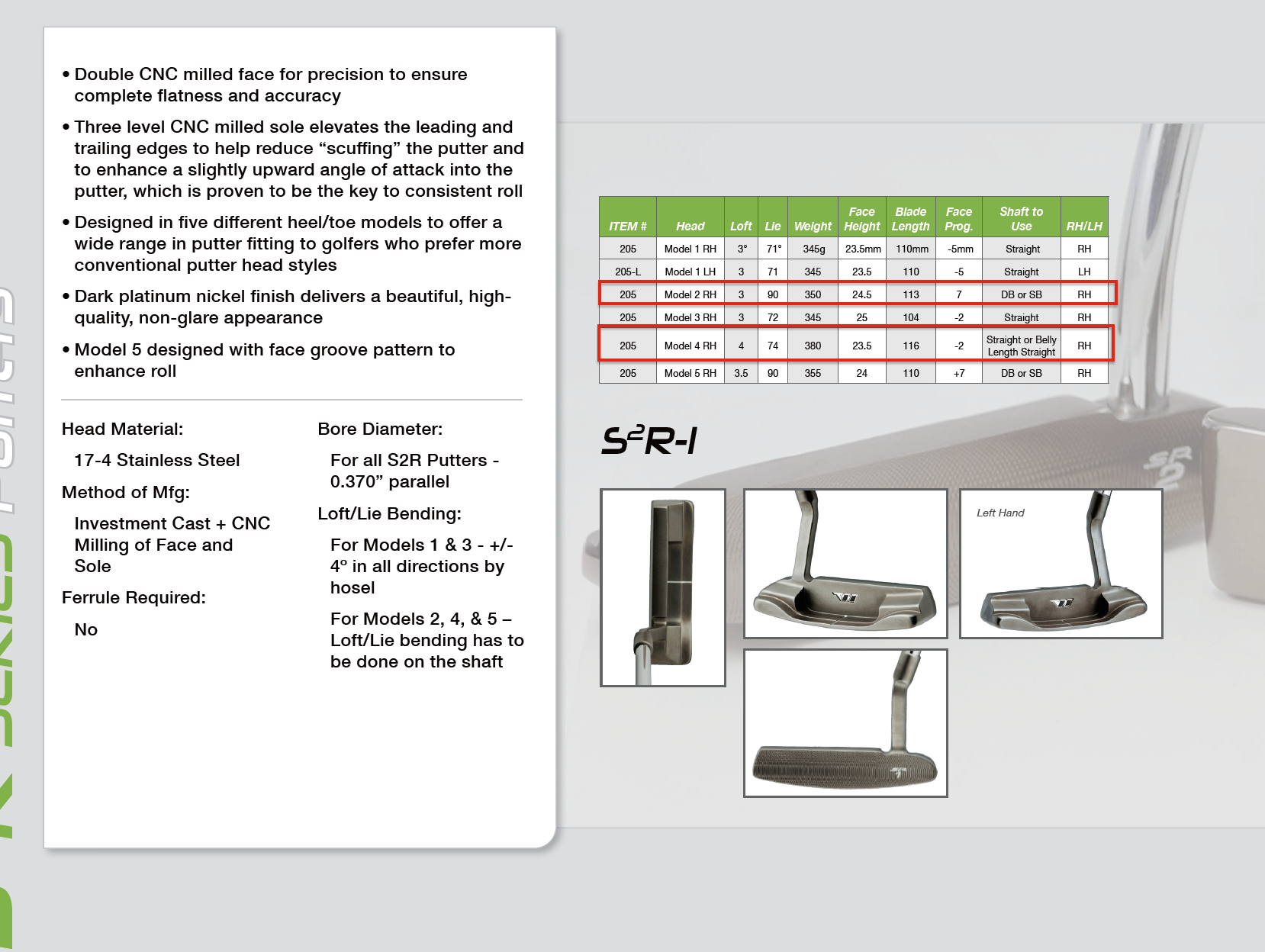 ….
180829
Nu finns bara Model 2 och Model 4 (den för magputters) i lager.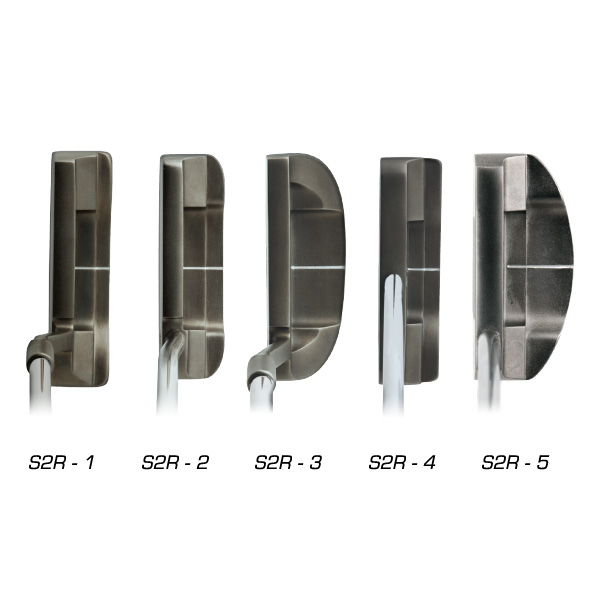 ….
180826
Lite mer fakta om Sterling Irons….
Reflections on Playing the Sterling Single Length Set of Irons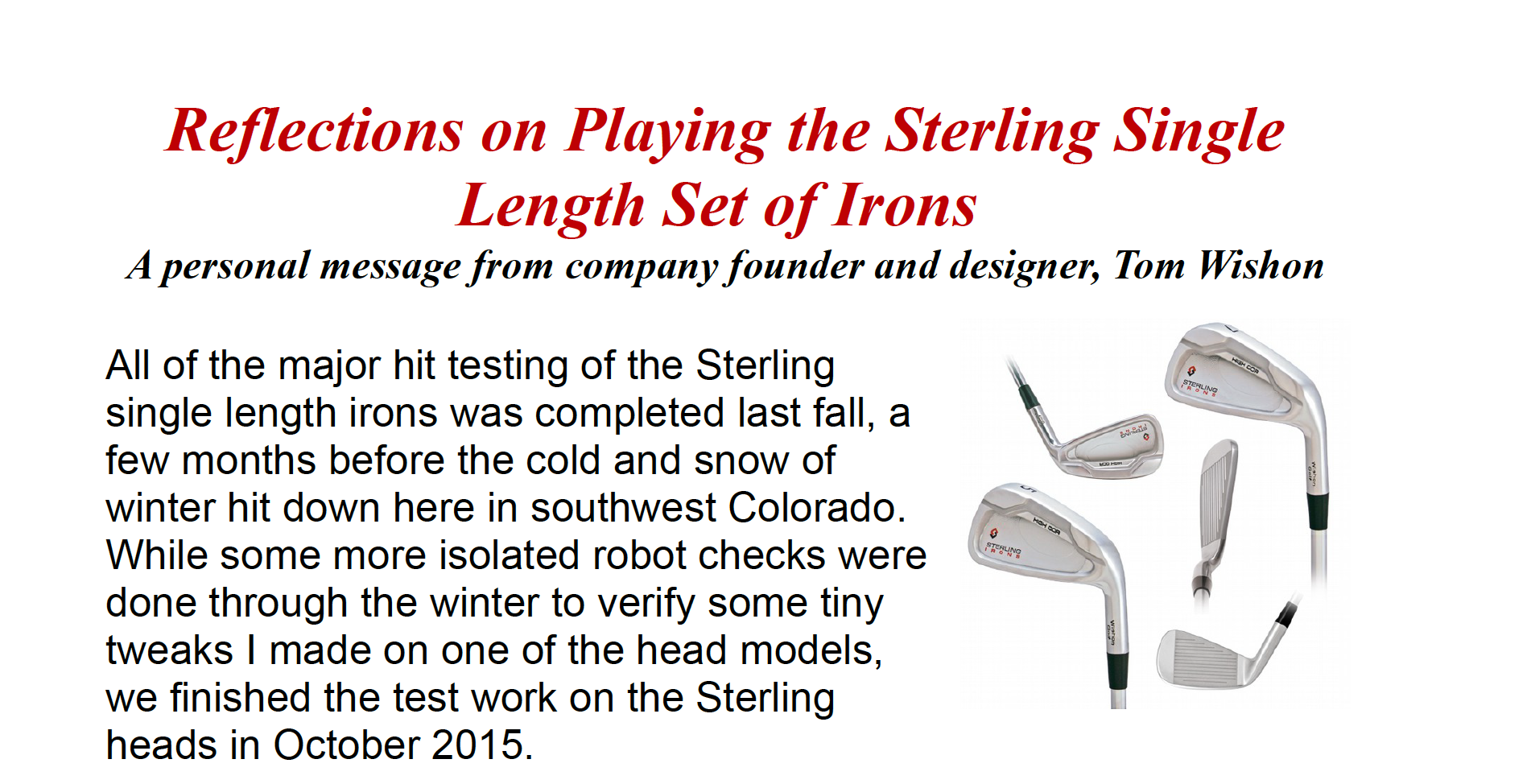 ….
180823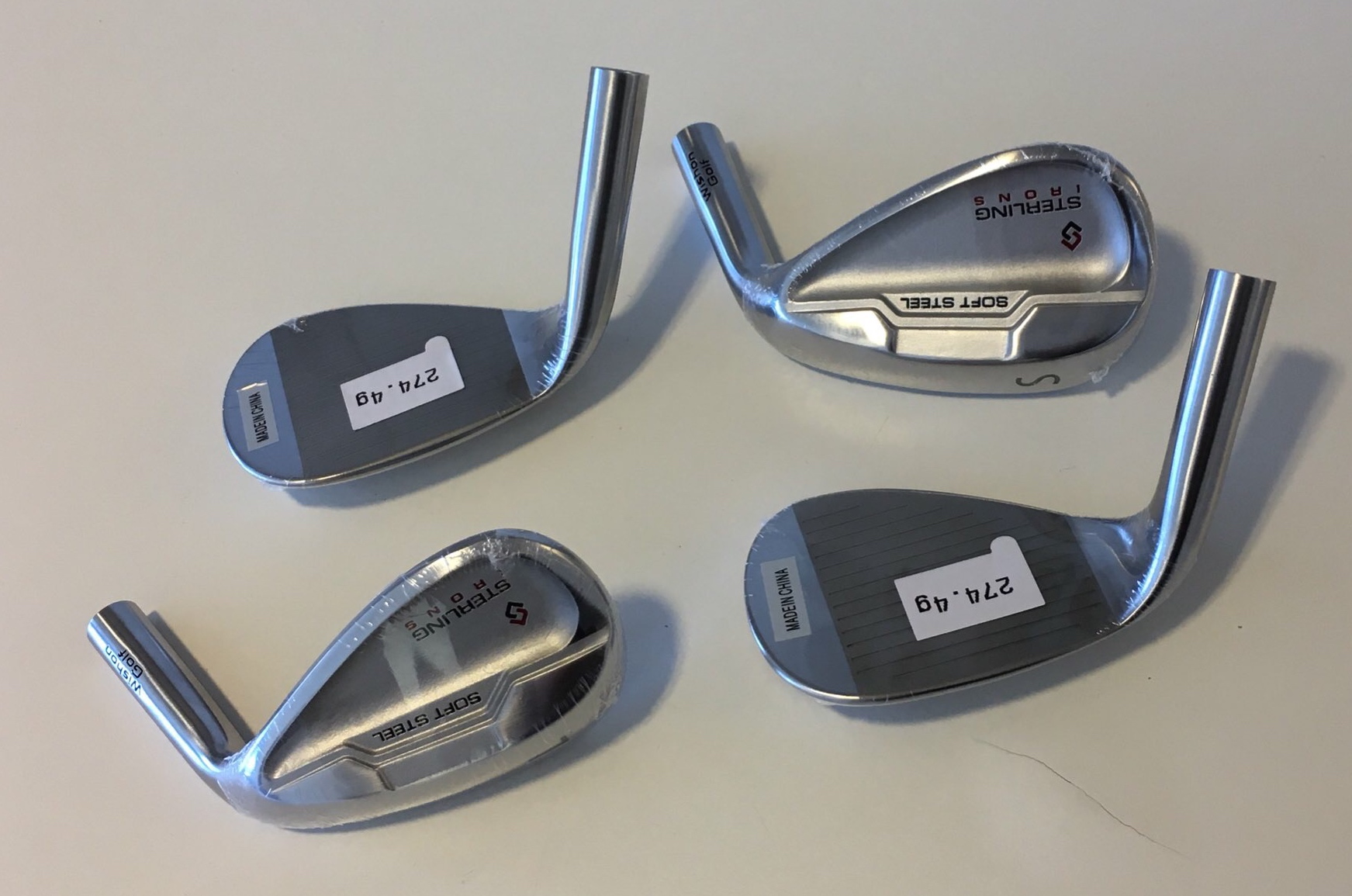 Missa INTE att det finns Tour Wedges i Sterling Single Length.
Dessa finns i 55° & 60° och väger ca 274 gram.
….
180820
Om du har en hybrid med ,370″ hosel och har ett ,335″ skaft kan du använda en "Coiled Shim"!

Limma dessa först på skaftet. Låt epoxyn torka (ordentligt), sen sätter ni på skaftet som vanligt.
Ni hittar dessa på https://www.wilprod.se/node/558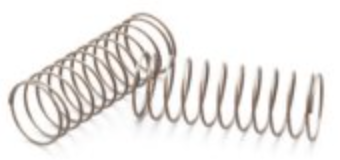 ….
180817
Några Gold Skaft för irons finns i lager. Finns för Tour Flight och High Flight, alla S-flex.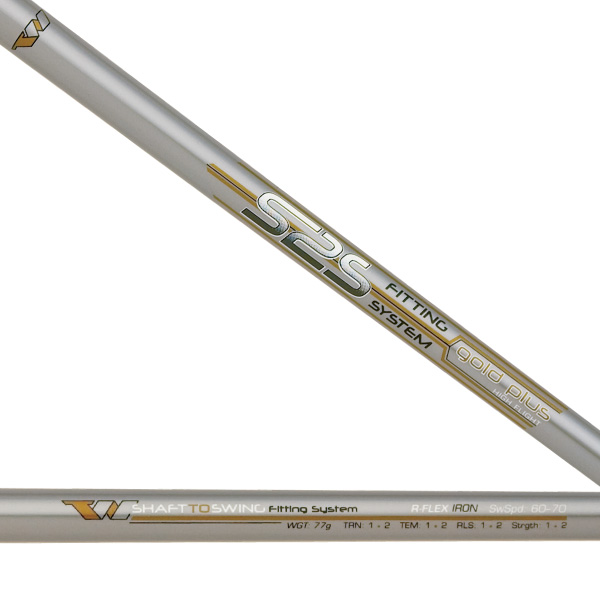 Maila oss för att höra vilka.
….
180814
Putta bättre i höst!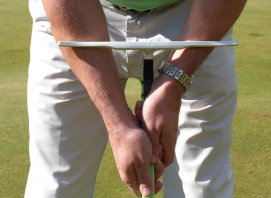 T-Stroke och No 3 Putt kommer hjälpa dig!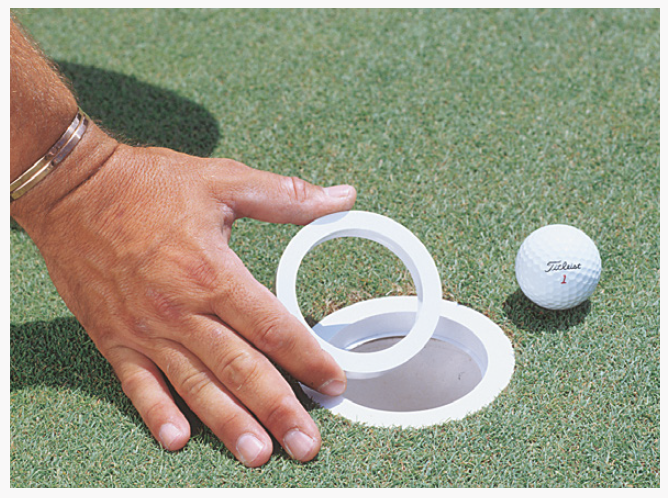 ….
180811
Vi får många frågor, om vad Wishon Golf har i vänsterklubbor…
I driver finns 919THi 11°
Fairway woods finns 929 15°, 18,5° & 21°. Finns även några huvuden kvar i 925 (de på bilden).
Hybrid finns 775 i #3 21°
Irons finns Sterling Irons, 771 & 979
Wedges finns Nya PCF Pro 52°, 56° & 60° (bilden nedan).
Finns även i PCF Satin 52° & 56° (bilden nedan).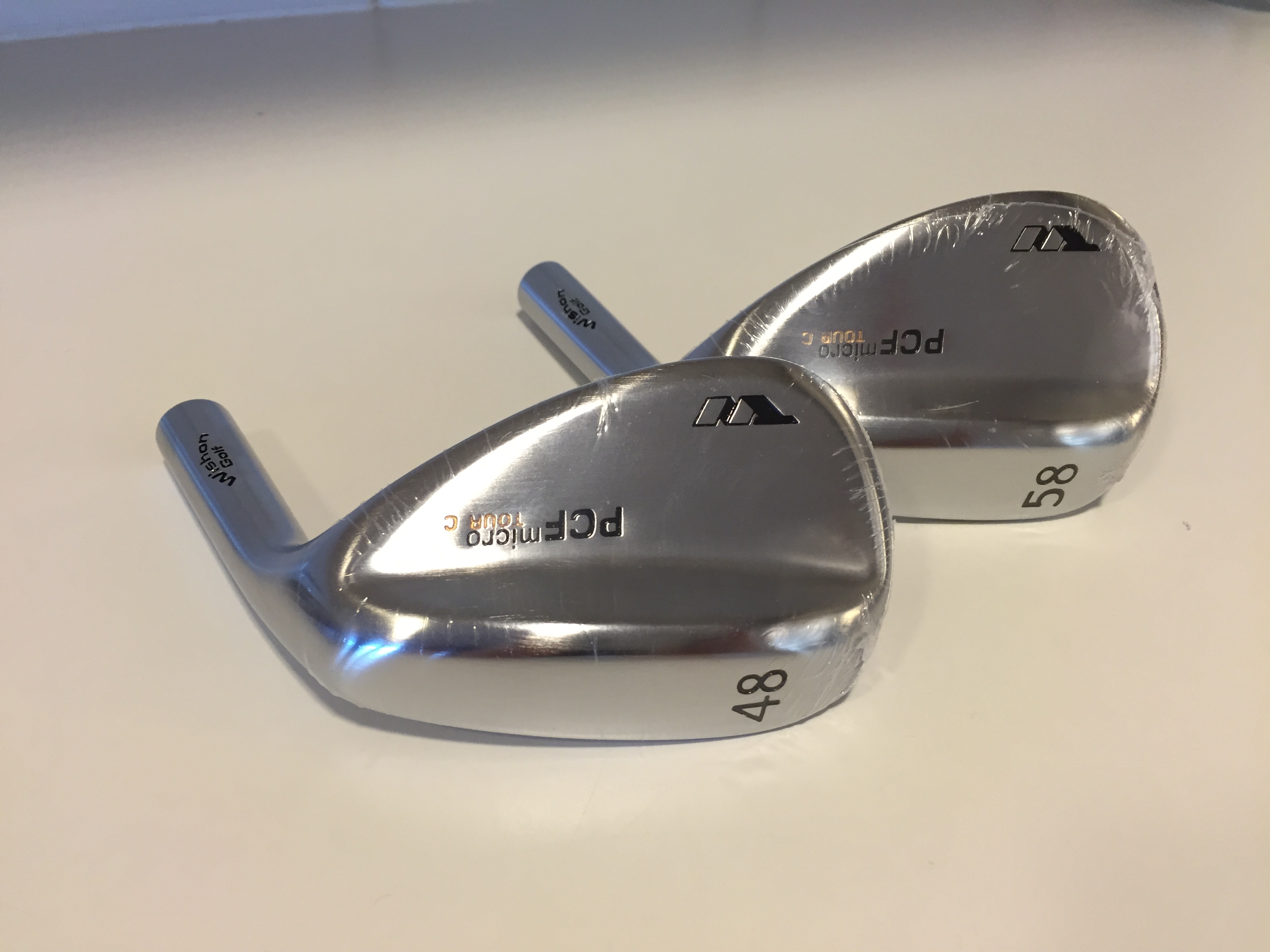 Alla i LH.
….
180809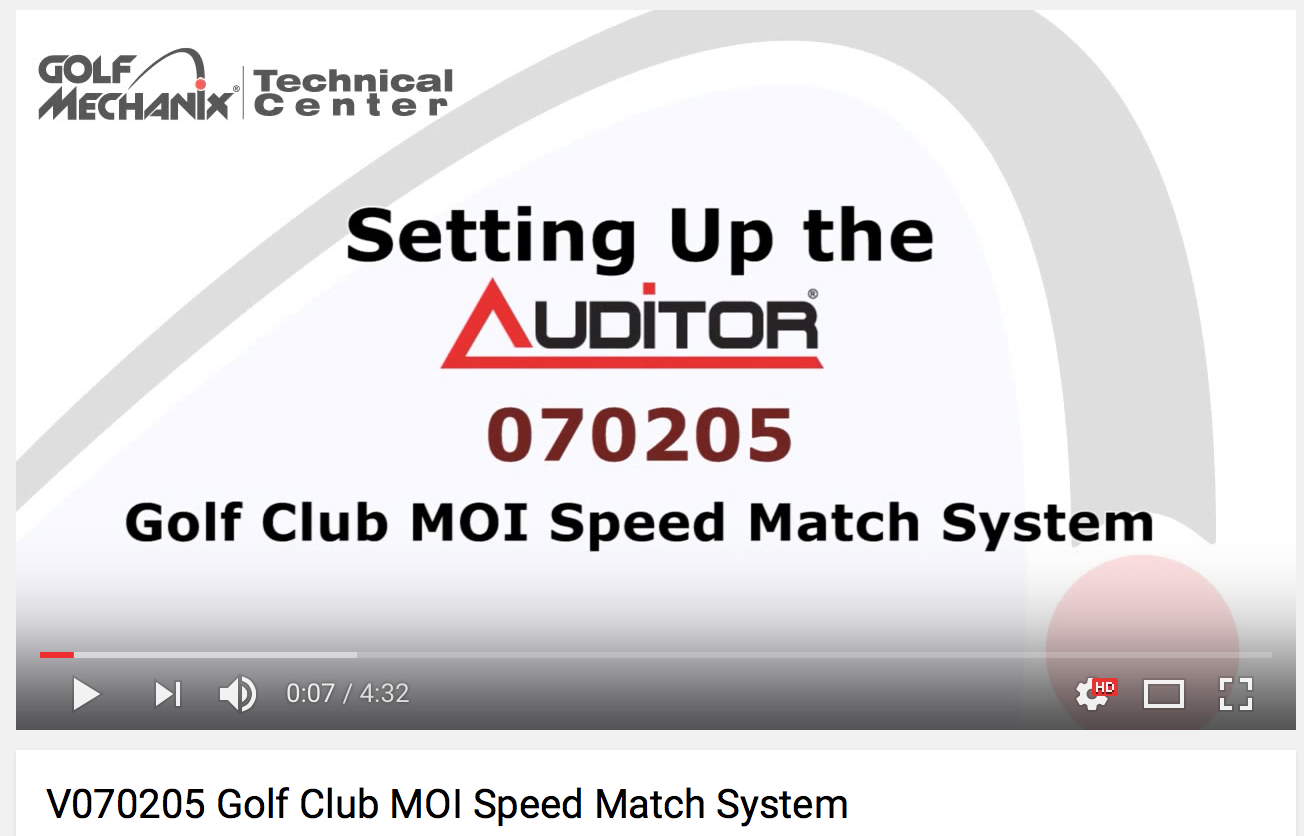 MOI mätning, är ett mycket sätt att få fram det rätta setet.
Ett måste för att synka en golfares set.
Klicka på länken, för att se mer om MOI maskinen.
https://www.youtube.com/watch?v=UrtmKOD6otY&t=1s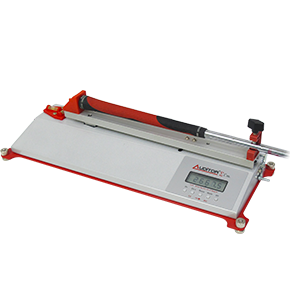 ….
180807
Bra tips för Er som söker bra "Lite" skaft.
Dessa är från mjukast till hårdast.
1/ Aerotech ALT470 Wood och finns i L- & A-Flex

2/ Wishon Golf Blue Wood och finns i L-, A, R- & S-Flex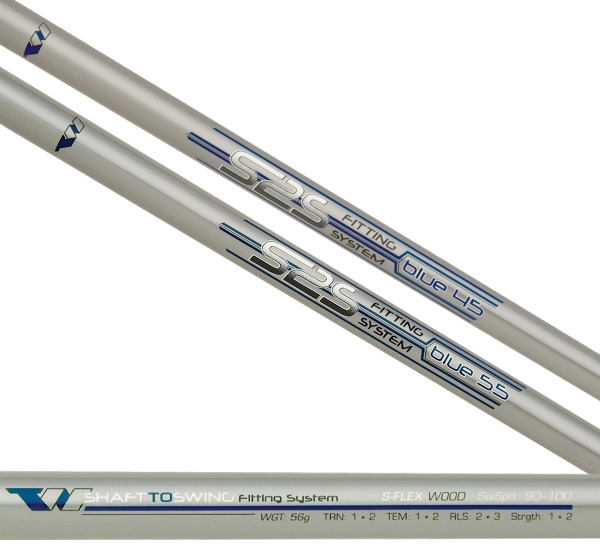 3/ Powercoil (Aerotech) Wood och finns i L-, A-, R- & S-Flex

4/ Claymore (Aerotech) Wood och dessa skaft finns i följande flex  L-(F1), A-(F2), R-(F3), S-(F4) & XS-Flex(F5)

….
180805
För Er som söker vänster (LH) Wedges…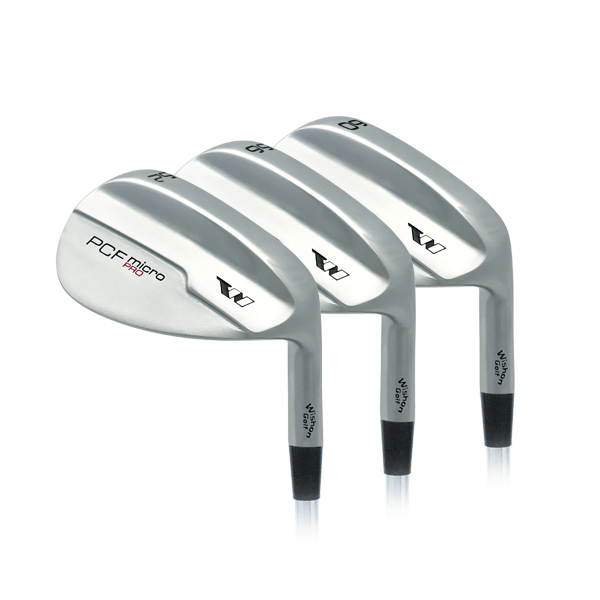 Nya PCF Pro LH finns i 52°, 56° & 60°.
Finns även i PCF Satin LH 52° & 56°.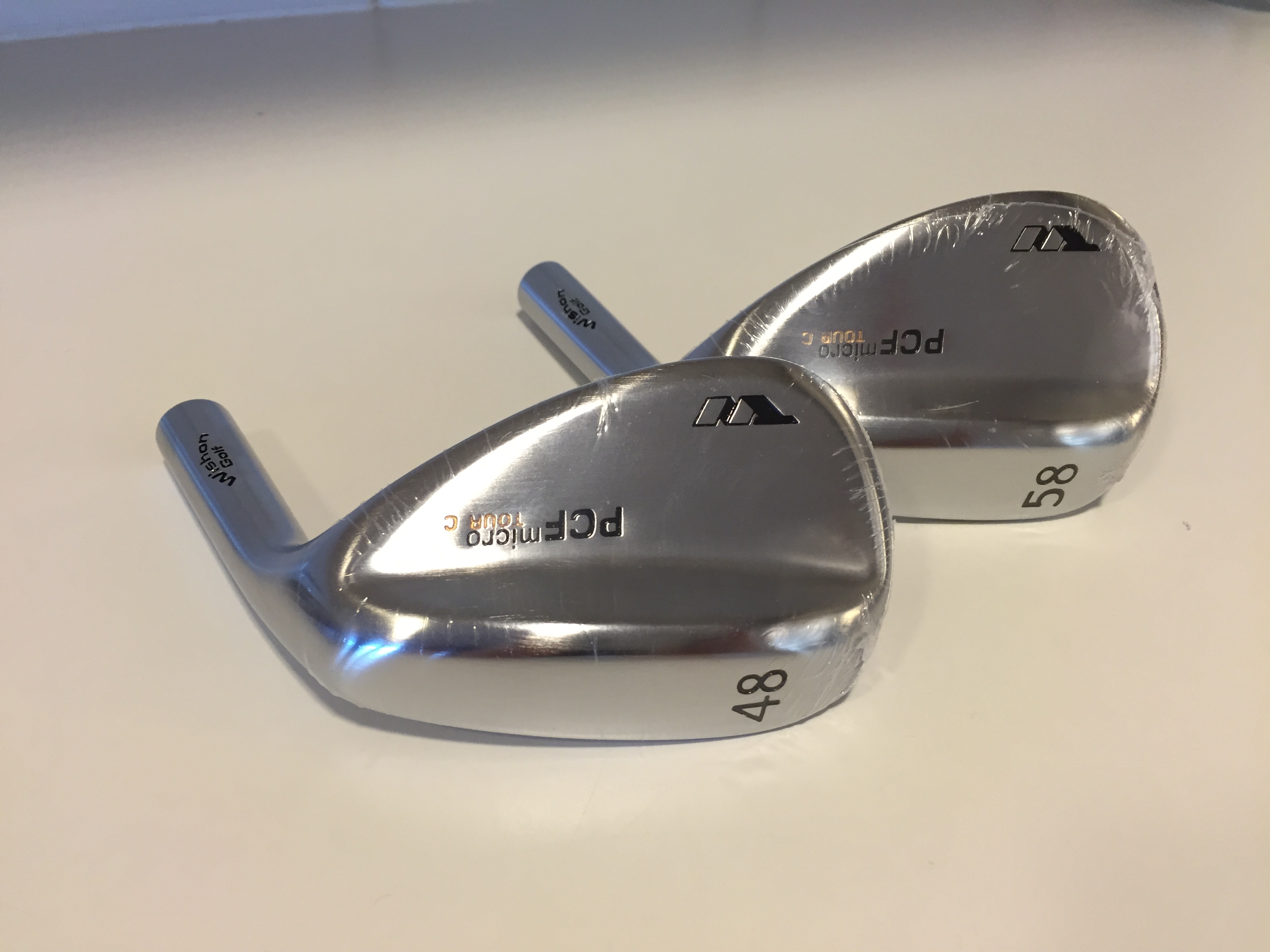 ….
180803
Hosel Confusion, Bending Hosels to match Specs.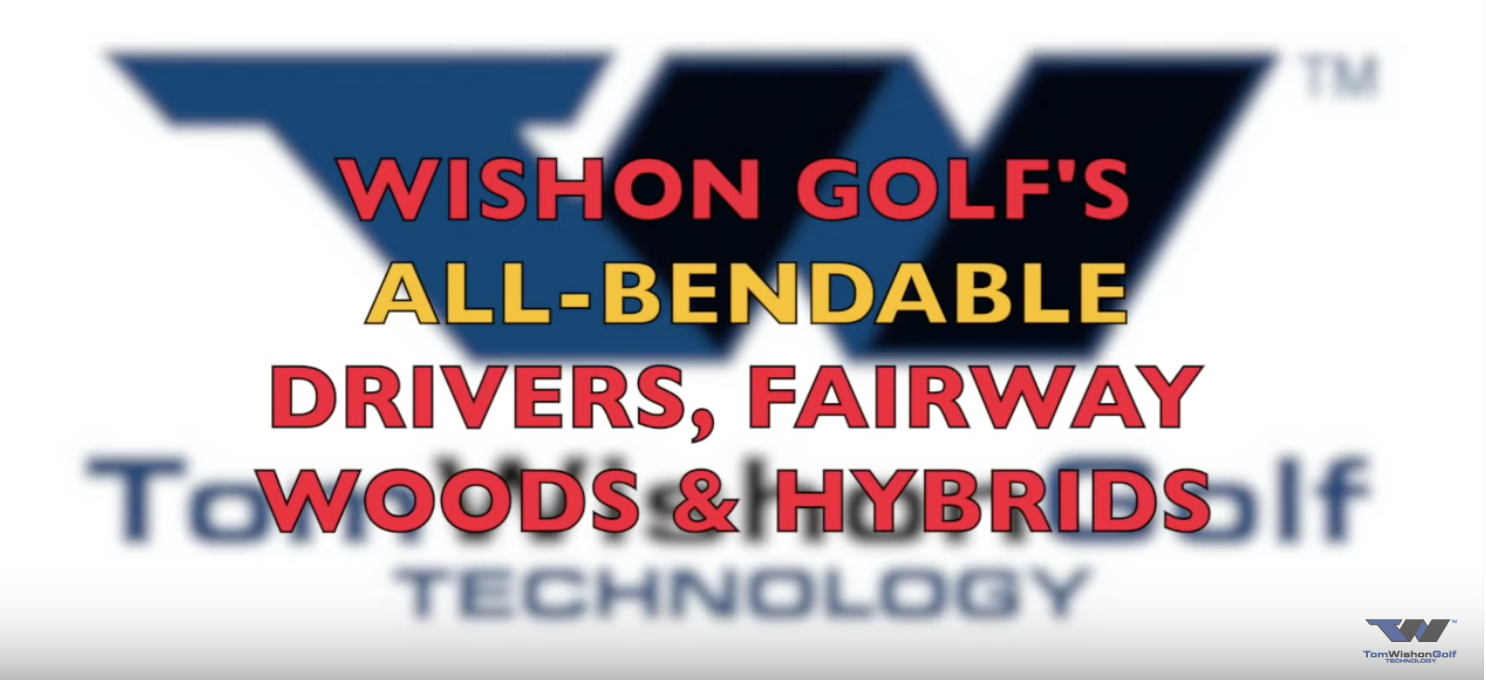 ….
180801
Passa på att se "klassgolf" på Jättorp utanför Katrineholm!
Framtidens ET golfare, ses "live" och på nära håll.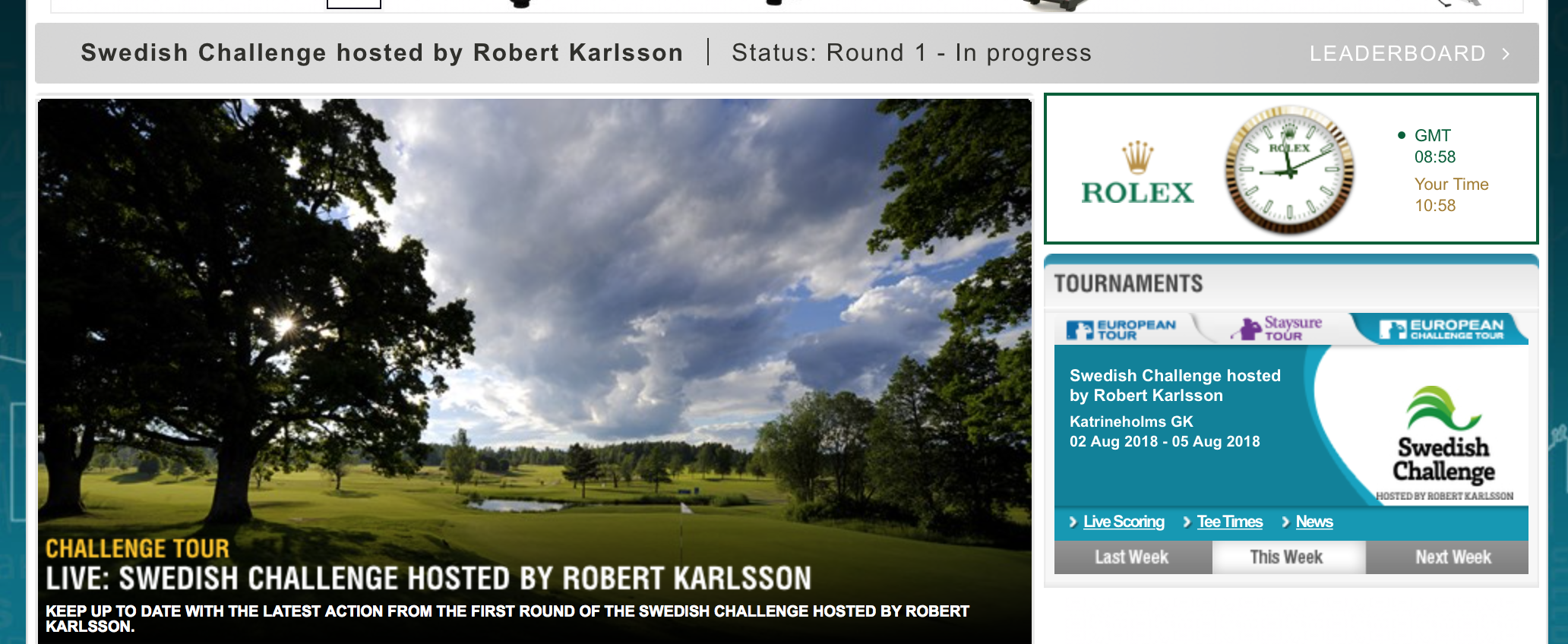 Challenge Touren avgörs 2-5/8 på omgjorda och trevliga Katrineholms GK.
….
Snart är det CT golf i Sverige!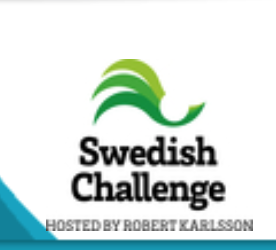 Ta med klubbens juniorer och se framtidens golfproffs!
….
180728
Obs Endast ett set finns kvar i 752TC J6-Pw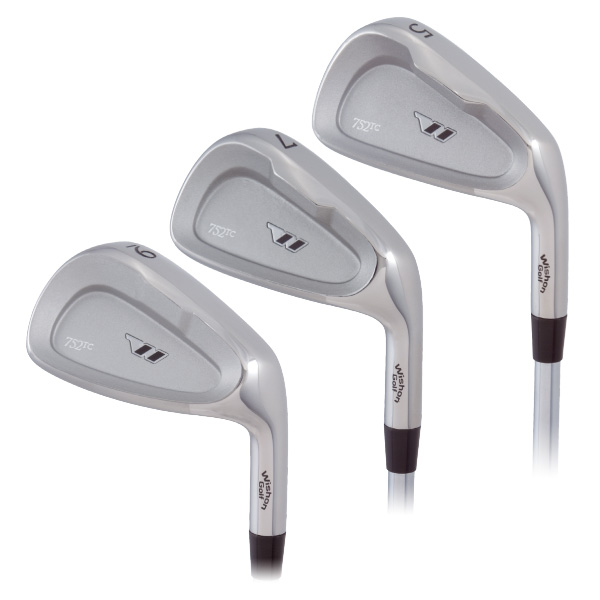 Det finns även lösa huvuden i #3, #4, #5, #6, AW och SW (alla RH).
752TC är föregångaren till dagens 755PC Irons.
….
180726
För Er som vill handla verkstadsprodukter, Ferrules, Solvent, Grip Tape, Bly Tape mm…. Kolla in Wilprod.se/shop
….
180724
För dig som vill ha förlängda wedges, som en Järn 8 (39,5″).
Dessa finns i "perfekta" 274 gram och finns i både Toe-Heel eller i Tour modell.
….
180721
För Er som har en adapter på skaftet, så finns det Lasers, som ser till att skaftet alltid sitter på ett rätt sätt. Så att skaftet prestera på bästa vis.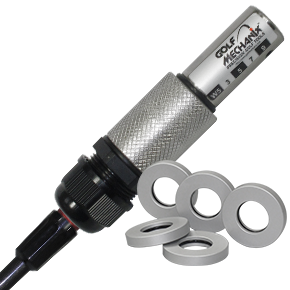 https://www.wilprod.se/node/482
https://www.wilprod.se/node/481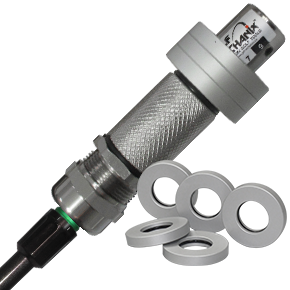 ….
180718
Se alltid till att "pre-Wobbla", så att skaftet sätts rätt med hjälp av #030405 Frequency Tip Weight with Built-In Laser
….
180715
Problem 2: Fitting Irons for Distance
"The second problem that seems to be growing in the industry is the focus on increased distance with the irons. I don't mean to be too blunt here, but who cares how far you hit an 8-iron! Today's pitching wedge is yesterday's 9-iron. My pitching wedge is set at 49 degrees, and my 9-iron is 44 degrees (about the standard loft for today's pitching wedge). The only two clubs in the bag that should be designed for distance are your driver and your 3-wood. All the other clubs should be set for proper gapping and designed to improve consistency and proximity to the hole. That's why my pitching wedge is at 49 degrees and I only hit it 120 yards (exactly 16 yards farther than my 54-degree sand wedge). Most of my students hit a pitching wedge 20 yards farther than I do, but I drive the ball 30-40 yards farther than they do. When they get into the 7-irons through 4-irons, their gaps narrow. They have a 175-yard shot, and they don't know what club selection to make since the 7, 6, 5, and 4 irons all go somewhat similar distances.
When I dig a little deeper, I start to find significant differences in spin rates. Like most pros on the PGA Tour, my 7 iron spins about 7000 rpm, I launch it around 17.5 degrees and carry the ball about 158 yards with 88 mph of clubhead speed. OK, I'm retired from playing competitive golf and I'm 58 years old, so I don't have that youthful club head speed anymore. When I try some of the new products that are the top sellers today, I start launching the ball slightly higher but my spin rate drops below 6,000 rpm. Suddenly, I'm hitting my 7-iron 170 yards like my 6 iron. But is this better?
Yes, my peak height gets slightly higher (I do like that), and the ball won't roll out much differently, even with the lower spin rates. So, what's the problem you ask? When I start to look at distance control numbers and proximity to the hole, I clearly see higher distance dispersions and thus proximity to the hole gets worse. Learning to hit the ball flag high is one of the key separators between top PGA Tour Players and those a notch or two below. It's also a key element in lowering scores. So, greater distance with my irons actually makes my game worse and it does the same with my students, too, because accuracy and ability to get the ball consistently closer to the hole is negatively impacted.
What avid golfers are really wanting is game improvement. They want to see their handicaps go down, shoot their lowest scores, create personal bests. Sure, there is a bit of "wow factor" they like to have with the new, shiny equipment, but the people I give lessons to and have played with in all these pro-ams want a better game! How are they going to get that when the golf industry separates teachers and club fitters? Where can golfers go to get the whole experience of tying in their swing improvement that creates better impact with their equipment properly set up?
If you want to see your scores get better, the best way to do so is to work with a qualified golf instructor who knows how to improve your impact while keeping your style of swing. You want to work with a club fitter who understands that the lie angles of the irons should be set to square, and that proximity to the hole is more important in the irons than distance. Only then can you get the biggest game improvement and take full advantage of hitting better shots with a better impact.
Improve your impact, improve your game; it really is that simple!"
Texten kommer från en artikel från GolfWRX
….
180713
Problem 1: Clubs Designed to Correct a Slice
"The first culprit is clubs that are designed to correct a slice. I've had several first-time students take lessons with me this season who had been recently fit for clubs from a wide range of club fitters. Some of these students had significant out-to-in swing paths through impact and all were chronic faders/slicers of the golf ball. The clubs recommended to them were "anti-slice" clubs. All the grips were small (standard size), and the woods (especially the drivers) were upright with the sliding weights put in the heel. The irons were "jacked-upright" as much as 8 degrees. All of these adjustments were made for the purpose of building in the ability to hit hooks.
Many of the woods with today's improvement in technology can be easily altered with sliding or interchangeable weights. Adding weights into the heel slows the heel down through impact and allows the toe to close faster. Thinner grips also encourage the golfer to have more active hands and forearms causing the toe to close faster. While some of today's adjustable woods do allow for a small bit of upright lie adjustment, it would be good if manufacturers went back to longer hosels that can be more lie-adjusted.
If the lie of the club is upright, more "hook" is built into the club through the principle that "loft is hook." Additionally, the more the available "loft" of the club, the more the upright angle increases hook. So a set of clubs built 8 degrees upright has a very different directional profile with the 4-iron than with the wedge. This is a fact a well trained and experienced club fitter will take into consideration and properly apply.
Without correction, a wedge that is 8 degrees upright will really go left, while the 4-iron won't have as much correction. Additionally, the uprightness of the club significantly reduces the sweet-spot, making the club less forgiving by increasing the chance that the ball will be struck lower in the face (which has a worse effect on long irons than short irons). Gear effect has now been proven to exist even in irons, and low-in-the-clubface hits will cause a gear effect fade, magnified with lower lofted clubs, even if the face and path are square. So, the uprightness of the club creates a bigger pull/hook in the wedge and the effect doesn't really work in the longer irons. If fitters are going to use this approach, then short irons should be bent less upright and long irons more upright, but even so, this will reduce the sweet-spot in the longer irons and most golfers will really struggle to get the ball into the air since most of their hits will be low on the clubface.
I've had playing lessons with some of these students and have clearly seen how much farther to the left shots go when teeing the ball up, such as on a par-3. With the contact higher in the face, the contact has "zero" gear effect. The upright lie angle, combined with the loft of the club, sends the ball with a pull-hook way off target. This alone is enough of a source of confusion and frustration to send some golfers home, back to the tennis courts, to the card room, or whatever else might take the place of golf.
Additionally, golf clubs that are set to "lie angles" that are not square will not cut through the grass (when taking divots) as they are intended to do. For example, using the example above, if the lie angle of the club is set too upright and the shot is hit a little fat, the heel of the iron will dig or hit into the grass first, usually causing the heel to slow down while the toe of the club speeds up, thus closing the face and causing a big pull/hook. Different grass types, different firmness of grasses and different density of grasses can have differing effects, leading to increased inconsistencies of golfers and greater frustration levels.
Some club manufacturers have built game-improvement irons with bigger sweet-spots (with lower CG's and higher MOI's). When club fitters make the lie angle "off-square," this improvement immediately is canceled and, in most cases, completely nullifying any benefit the game-improvement design can provide. The poor golfer who just spent thousands of dollars getting new equipment comes to the realization that the clubs didn't work that well after all, and his/her 16 handicap is not dropping.
The real answer to game improvement lies in improving the golfer's impact first, then getting clubs to match his or ideal impact or the impact they are striving to attain. Then, and only then, will the golfer get the full and just reward for improving one's impact. Simply trying to buy a new game by getting a new set of clubs just doesn't work. One must work with an instructor who truly knows what proper impact is and is diligently directing the instruction to improve their impact first. Then they can have a knowledgeable club fitter fit clubs to that proper impact. Unfortunately, in our industry, instructors and club fitters rarely work together. Golfers are continually being fitted to their improper impact and thus effectively playing with clubs with smaller sweet spots that are ill-designed for what they were originally intended to do."
Texten kommer från en artikel från GolfWRX
….
180711
Bobby Clampett (Tour Spelare och skribent) vill lyfta fram ett problem med den moderna "custom fitting"
Texten kommer från en artikel från GolfWRX och delas upp i tre delar.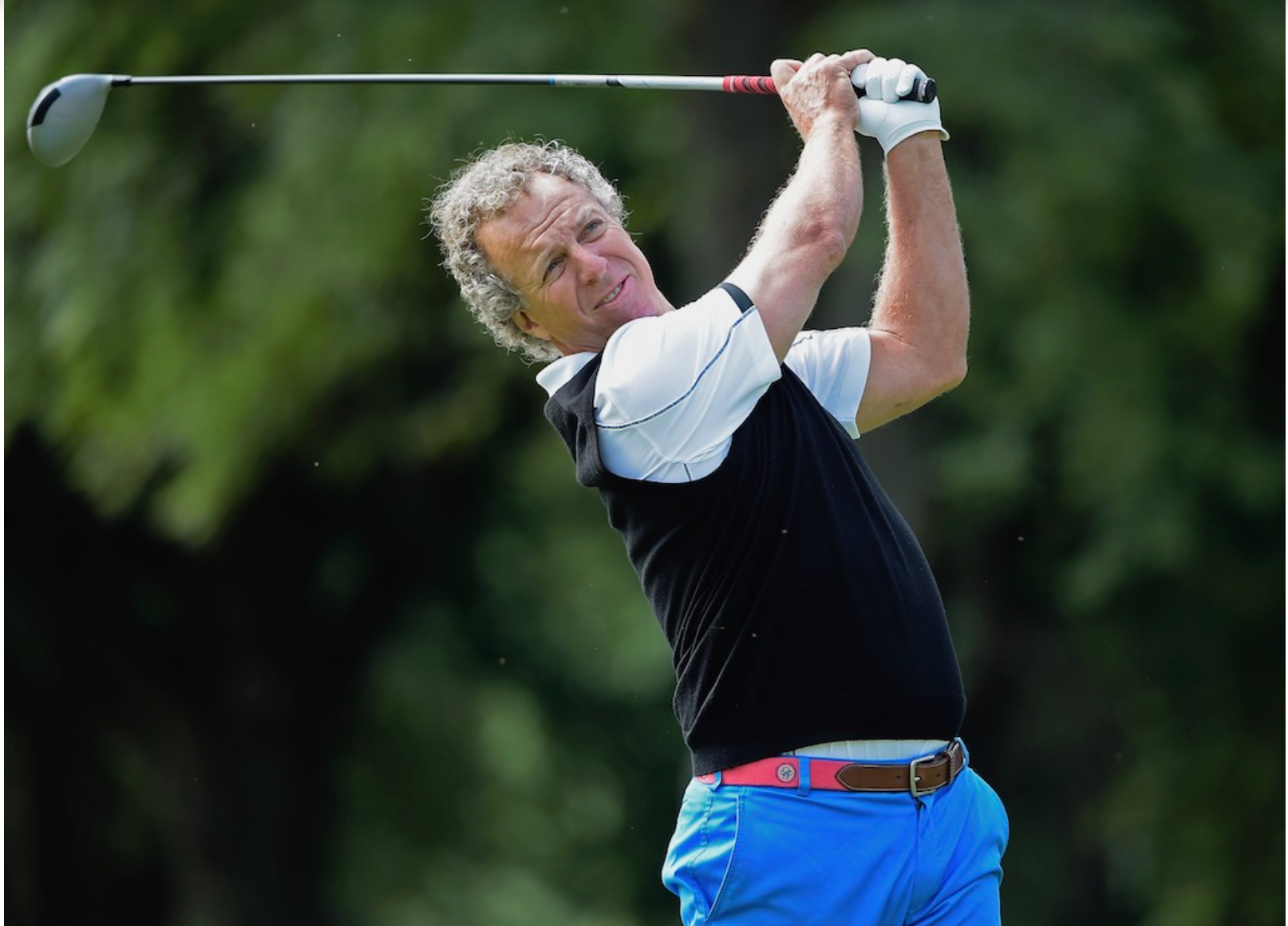 "Four million golfers are still quitting golf in the United States each year. My concern about this trend has led me to write several recent articles for GolfWRX. I've shared my thoughts because I believe much can be done to help golfers better understand the game, and most importantly, improve their games in ways that are not being done today.
The high frustration level of golfers is a leading cause of their giving up the game. I've talked about how I've learned this playing in over 200 pro-ams in my five years on the Champions Tour. I've discussed the sources of this confusion: style-based golf instruction with an over-abundance of swing tips, as well as confusing and conflicting swing theories offered on television and internet sources, etc. Another cause for concern that no one seems to talk about involves the way club fitting is typically done in our industry. While there are many examples of how improper club fitting causes issues and frustration, there are two main areas that desperately need to be addressed by fitters and even club manufacturers."
….
180709
Ett förtydligande angående PCF Satin Wedges!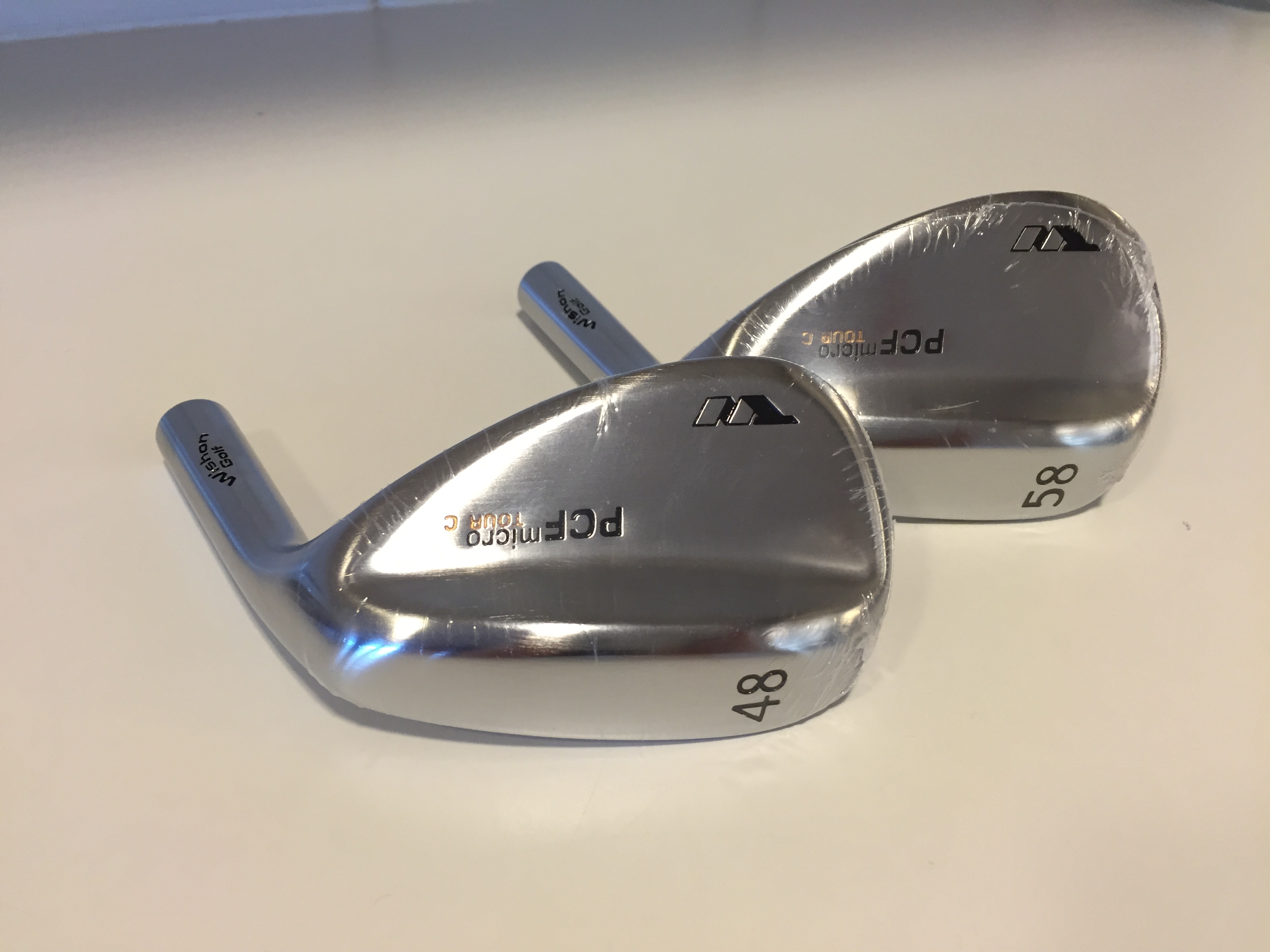 Dessa finns i lager 48°, 52, 56 58 & 60
….
180707
Wishon Wedge Skaft är unikt skaft, som skapar den perfekta wedgen.
TWGT Steel Wedge Shaft is a 42″ long shaft – 125 gram
TWGT High Flight Steel Wedge Shaft for golfers who need assistance in hitting higher, softer landing shots with their wedges. Tip it 0″ = High Flight
TWGT Firm Flex is for golfers, that need a medium flight. Tip it 2-3″ = Medium Flight
TWGT Knock Down Steel Wedge Shaft for golfers who like to hit a lower trajectory, penetrating shot with the wedges. Tip it 4-6″ = High Flight
Facts:
0,370″ tip diameter
0,580″ butt diameter
Raw Length 42″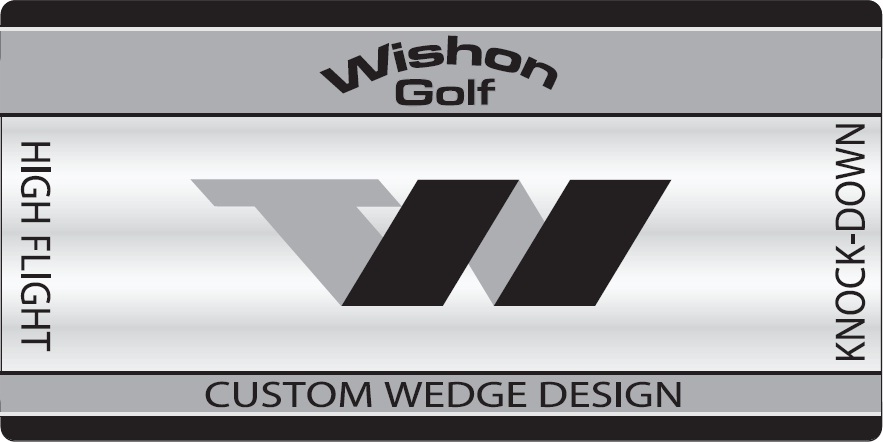 ….
180705
Nu finns det bara Driver och Hybrider kvar i Knit Headcover Serien.
….
180703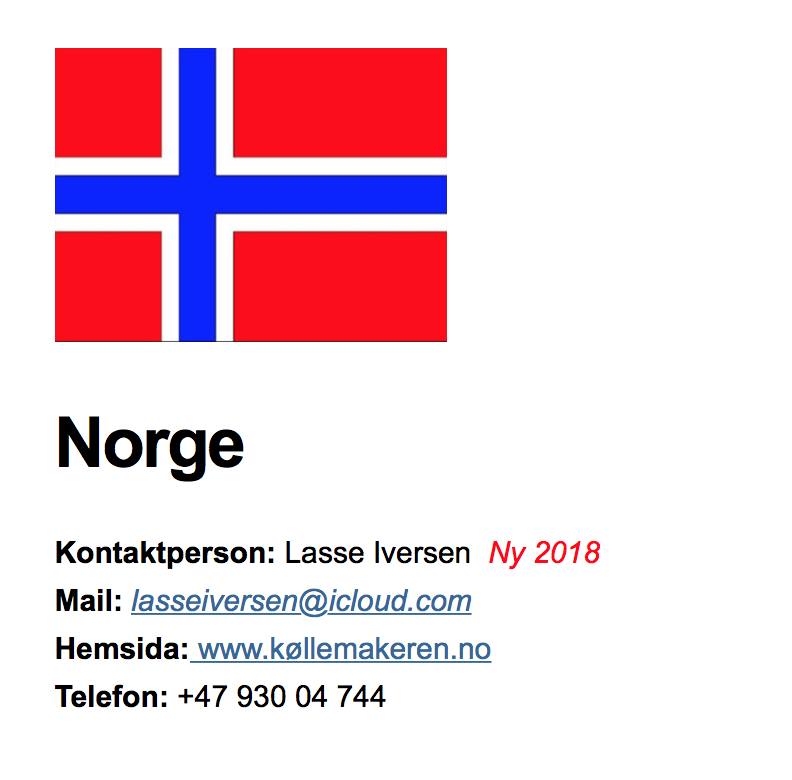 Ny "Clubfitter" i Norge och det är Lasse Iversen.
….
180701
"Allt i ett!
#060200 Grip And Shaft Dimensioning Combination Gauge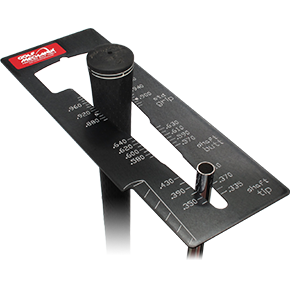 "This versatile gauge will measure grip size and butt
end of shafts on both men's and ladies' clubs, including
undersized, standard and oversized. Easily measures
right-handed and left-hand grip size.
Also measures shaft tip."
….
180629
Wishon Golfs Sterling Single Length klubborna är unika! Få klubbor med "samma längd", kan matcha detta set.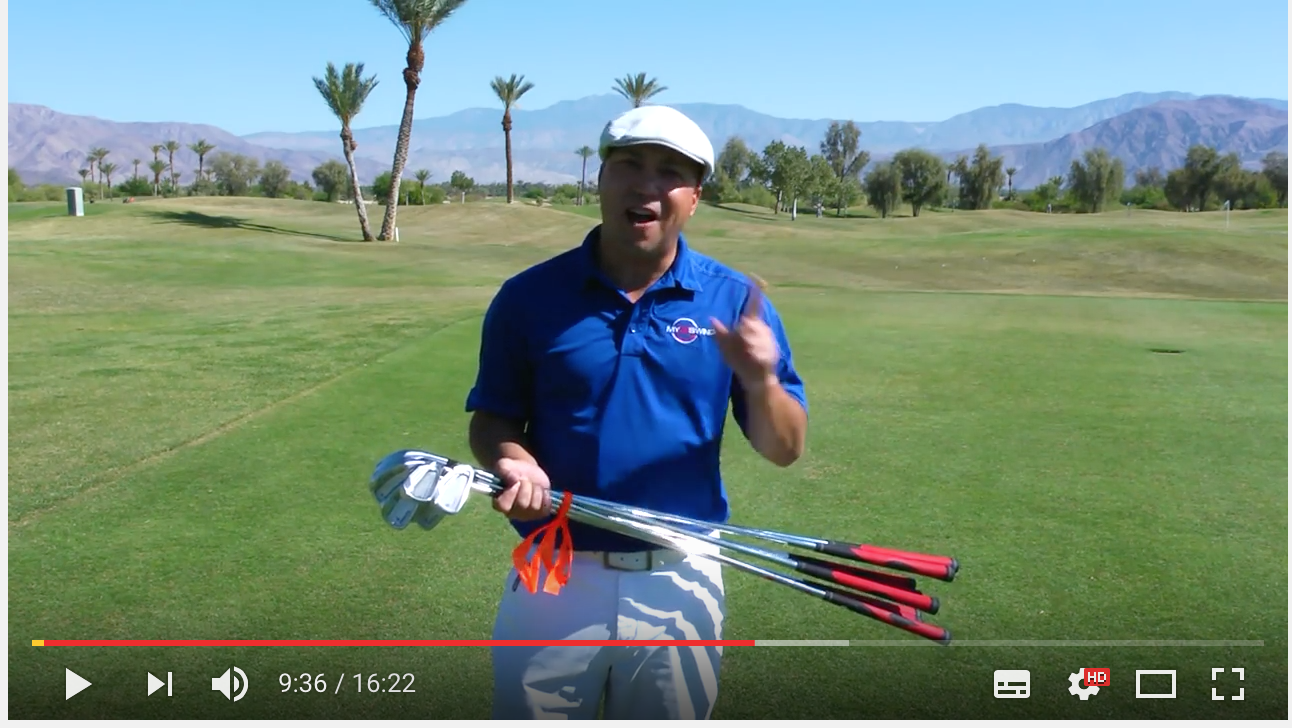 Titta på när när Christo Garcia testar dessa klubbor.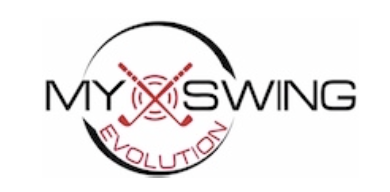 ….
180627
Air Gripper Standard
"Designed to help you quickly install and safely uninstall grips. It features a transparent, removable, blow-out prevention tube with machined ridges for better handling.
Original grips can be removed and preserved for re-installation without damage.
Air compressor required.
Universal adapter included."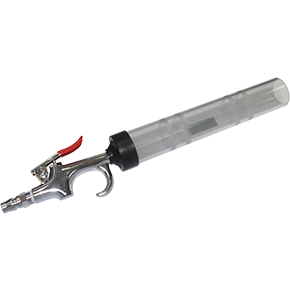 Finns en kvar i lager!
….
180625
Ladda ner V.O.Bakers Epoxy mm Prislista 2018 (Uppdaterad).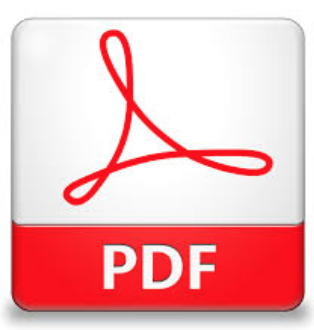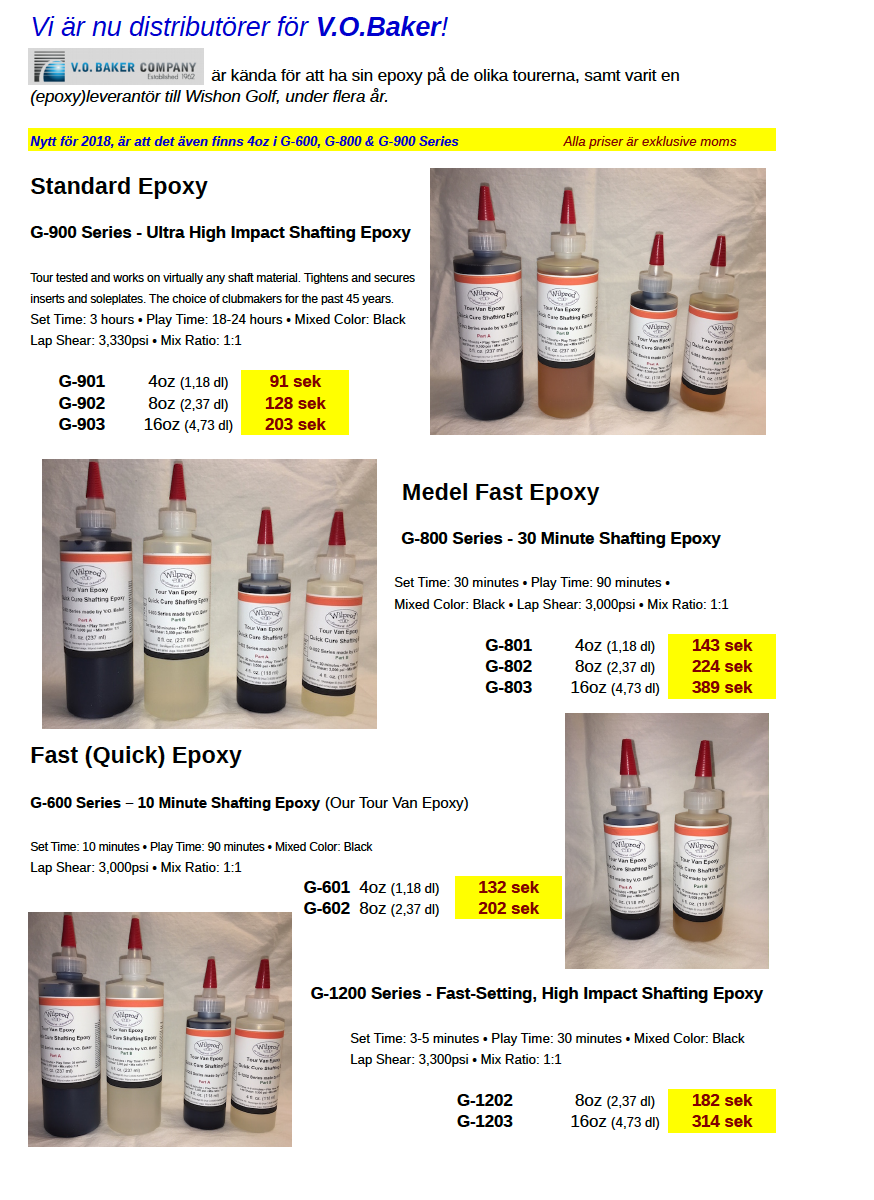 2018 Vi är nu distributörer för V-O-Baker Web 
….
180623
Wishon Golfs Sterling Single Length är en av världens bästa och genomtänkta set!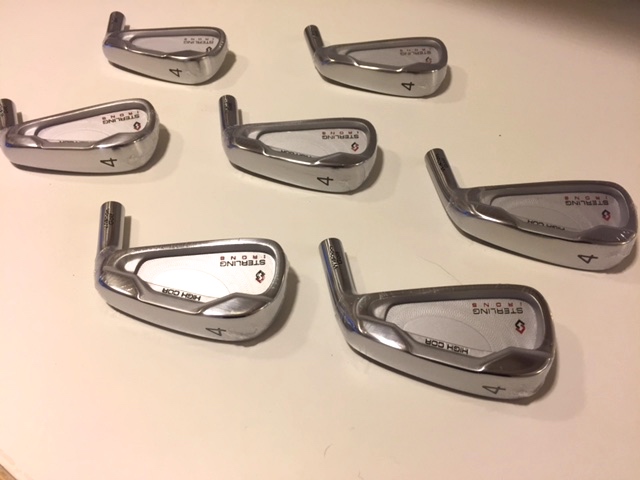 Vi skall vara enormt stolta over detta set.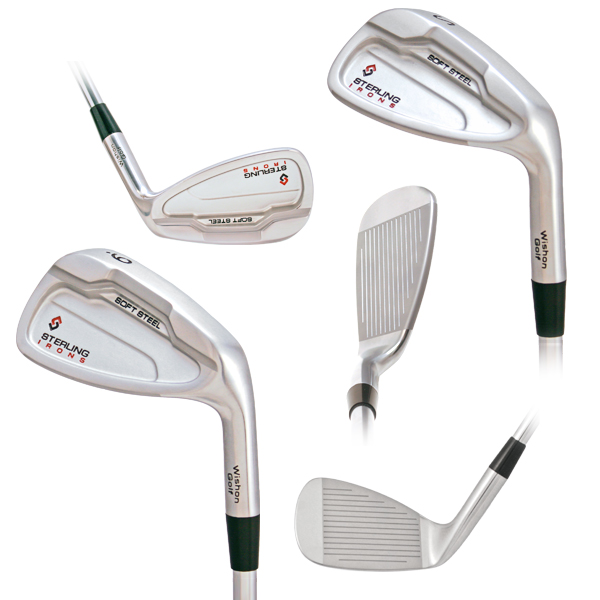 ….
180622
Trevlig midsommar!
…..
180619
När man tar av ett klubbhuvud på ett grafitskaft, skall man alltid använda en Shaft Extractor. Annars skadar man lätt grafitskaftets unika uppbyggnad.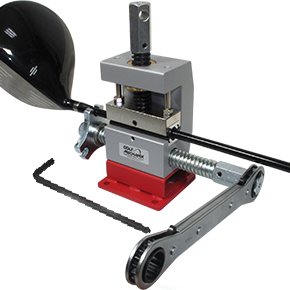 Vi har i lager de tre enklaste och mest säljande i lager.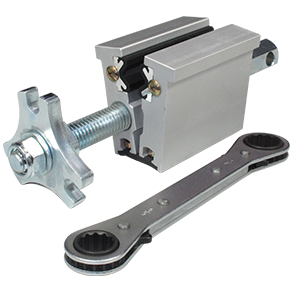 De andra beställs hem vid order.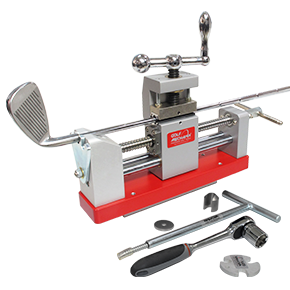 ….
180617
På tok för många skadar/repar grafitskaft, när man plockar bort en ferrule.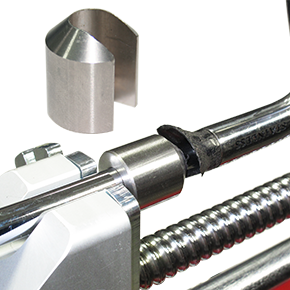 Använd alltid en "Ferrule Splitter" och en Shaft Extractor.
Med dessa enkla hjälpmedel, blir jobben snygga och enkla.
….
180615
Nu kommer V.O.Baker Epoxy i 4oz, till vårt lager.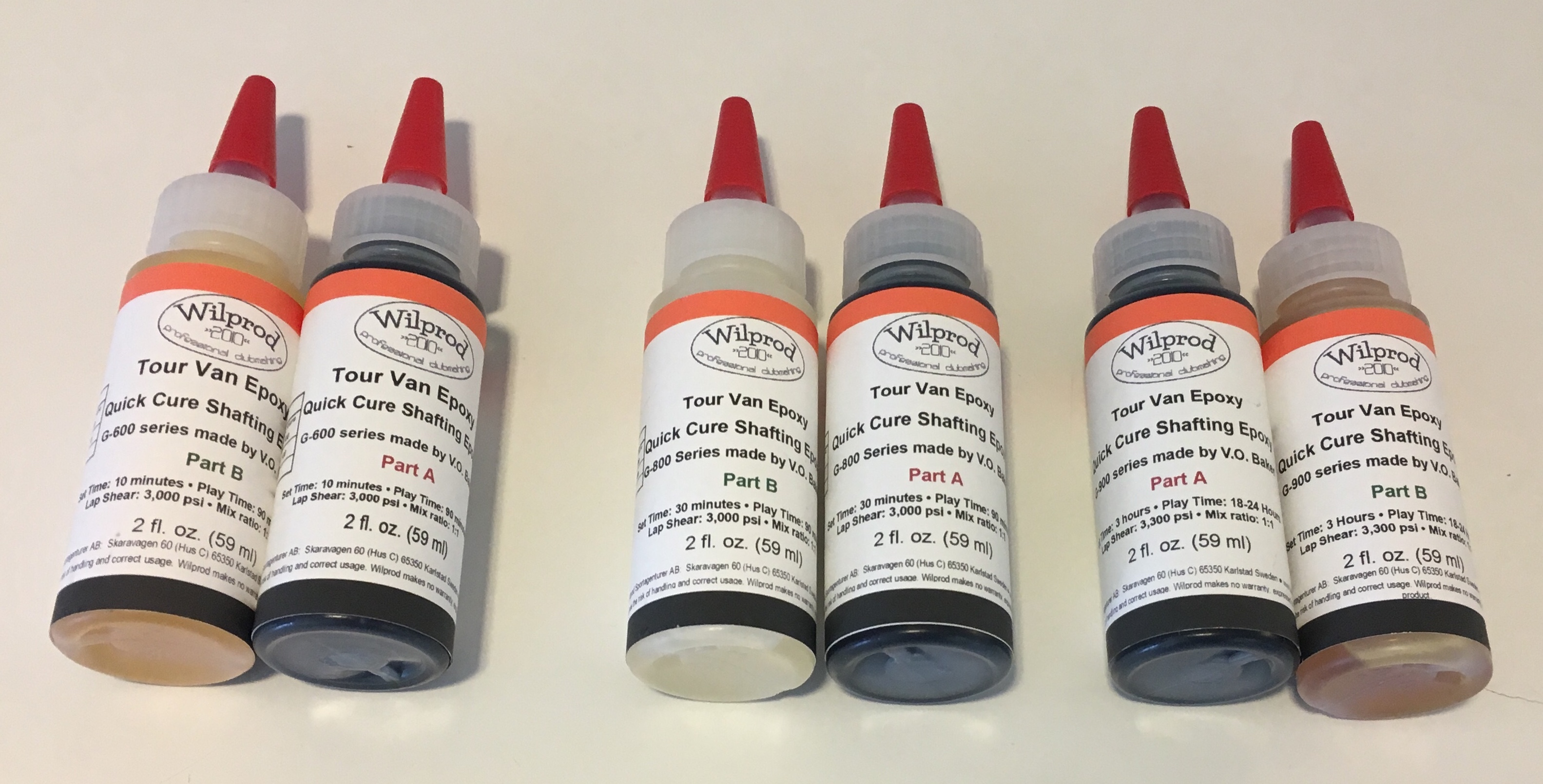 Detta på begäran av Klubbmakare och Pros. Just att kunna testa de olika limmen och de olika härdningstiderna.
Det som kommer är:
G-601  10 Minute Shafting Epoxy (Our Tour Van Epoxy)  4oz  Set Time: 10 minutes • Play Time: 90 minutes
G-801  30 Minute Shafting Epoxy 4oz set time 30 min • Play time 90 min
G-901  Ultra High Impact Shafting Epoxy 4oz  Set Time: 3 hours • Play Time: 18-24 hours
….
180613
Rengör alltid hoseln innan "limning", det behövs (ibland).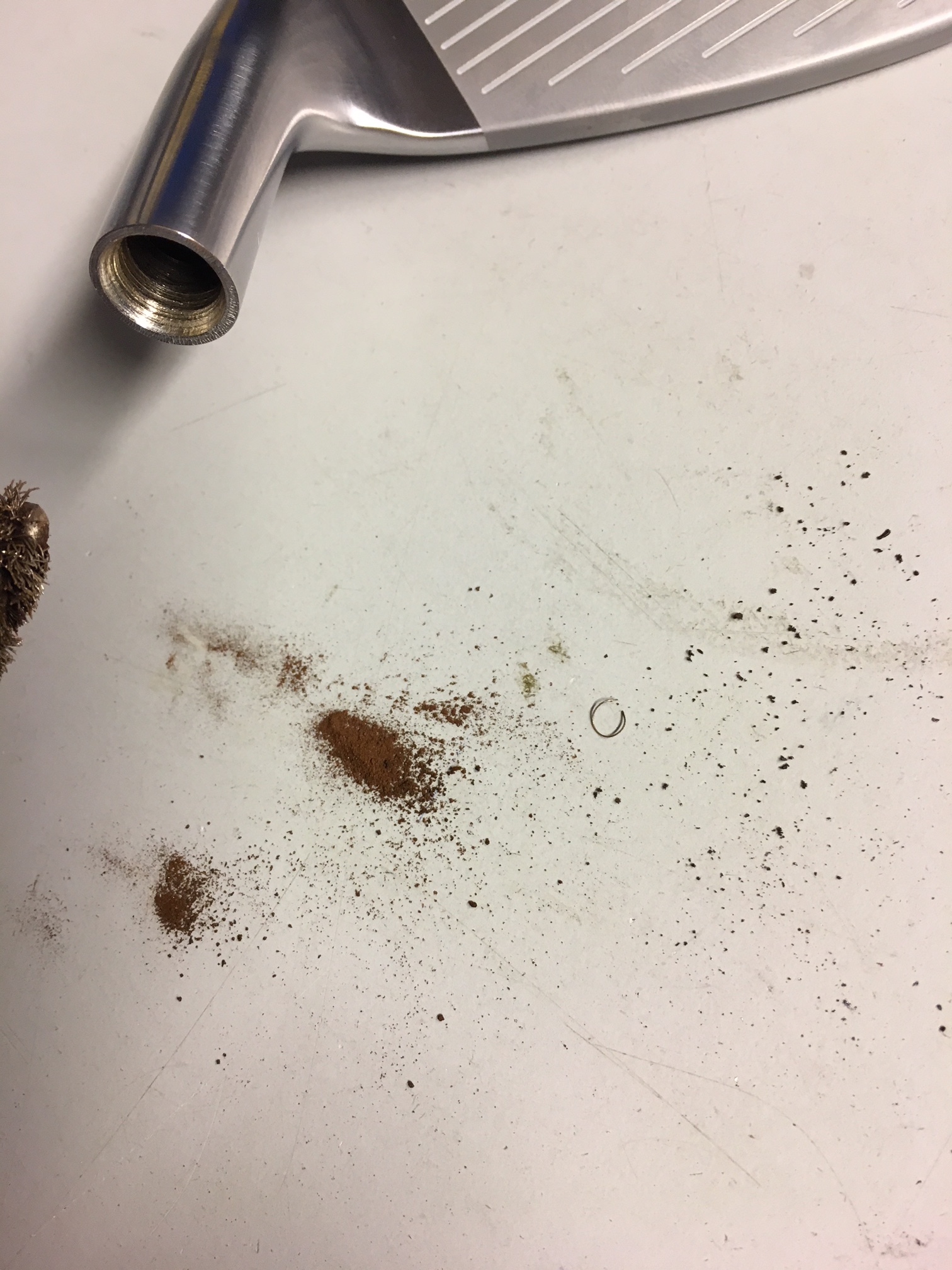 ….
180612
Dessa olika Wire Bits finns på vår Web Shop.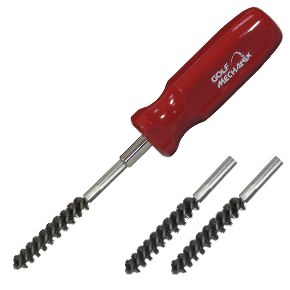 Klicka på bilderna, för att komma till Web Shopen.
….
180610
Wishon Golf kläder finns att köpa på  https://www.wilprod.se/taxonomy/term/79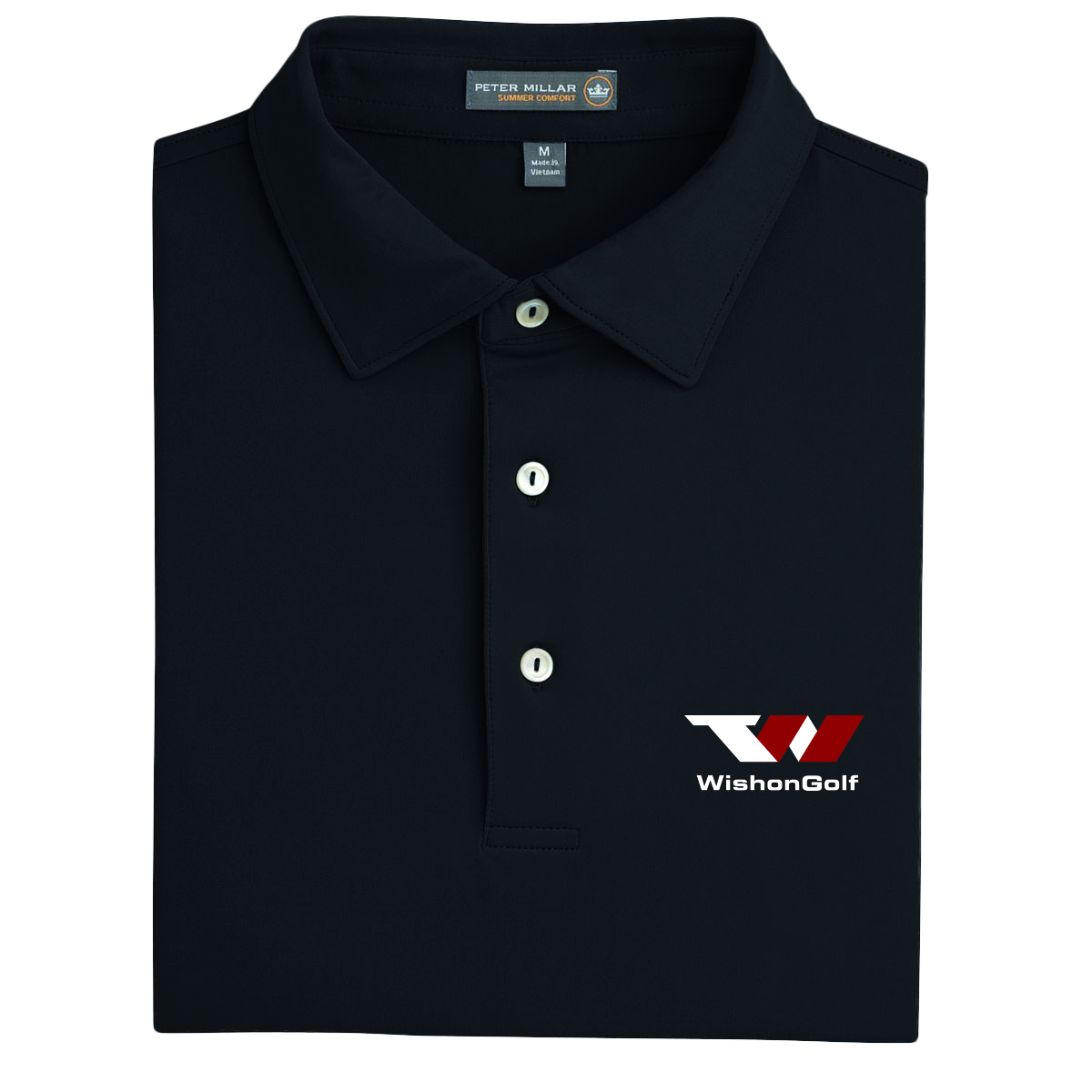 ….
180608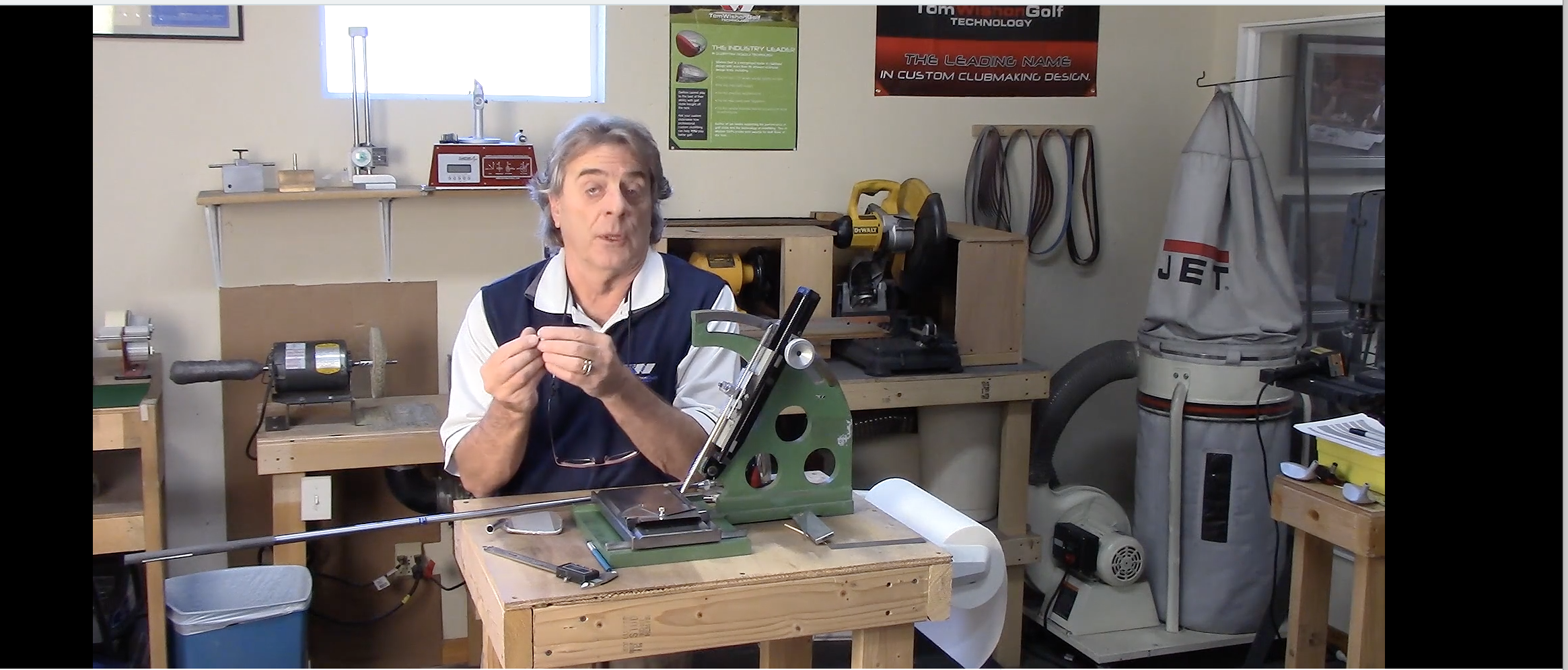 Nyhet för 2018!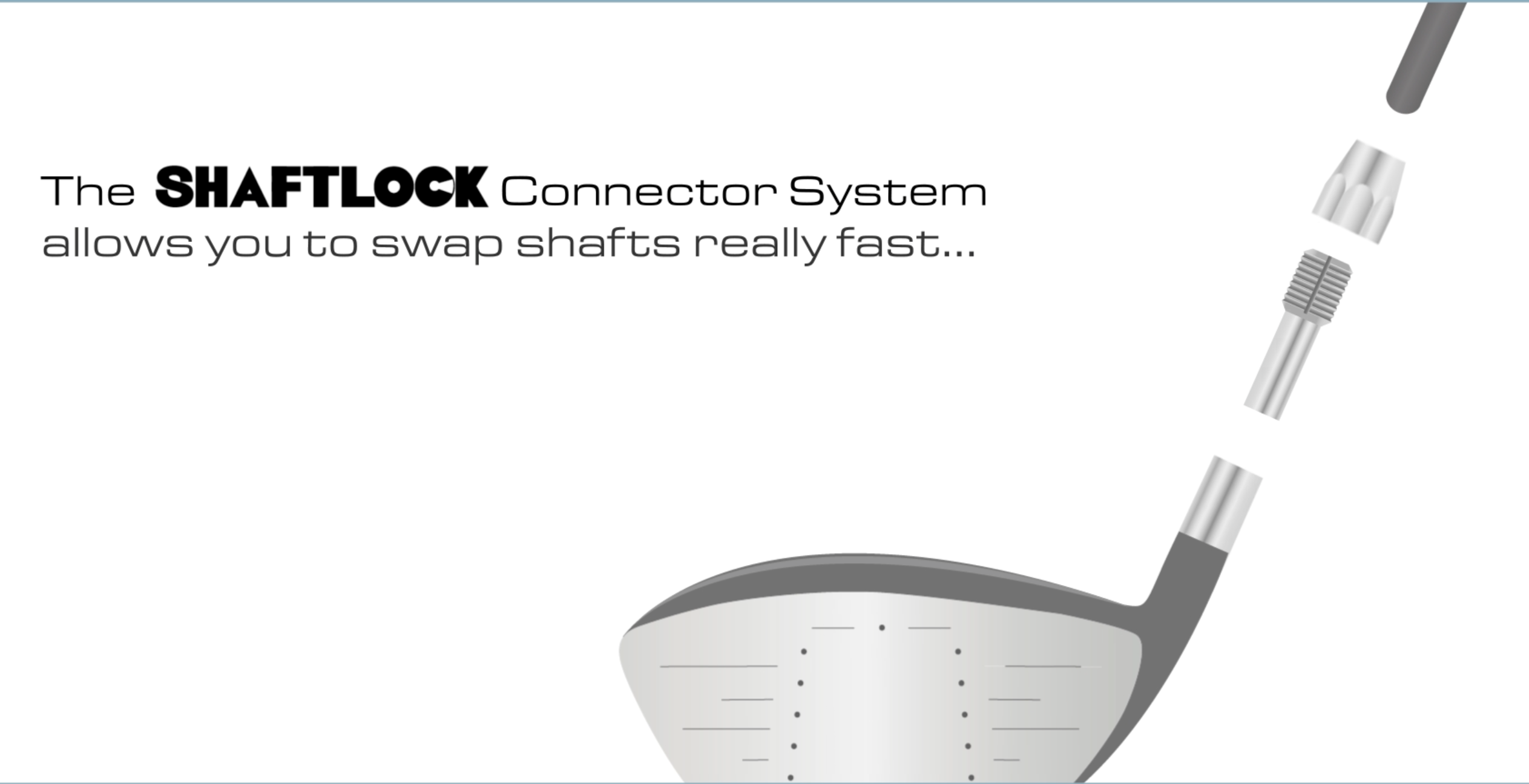 Titta när Tom Wishon pratar on Shaftlock System 2018.
….
180606
Köp ALDRIG "hyll klubbor"!
Besök en bra clubfitter, så hjälper han/hon dig!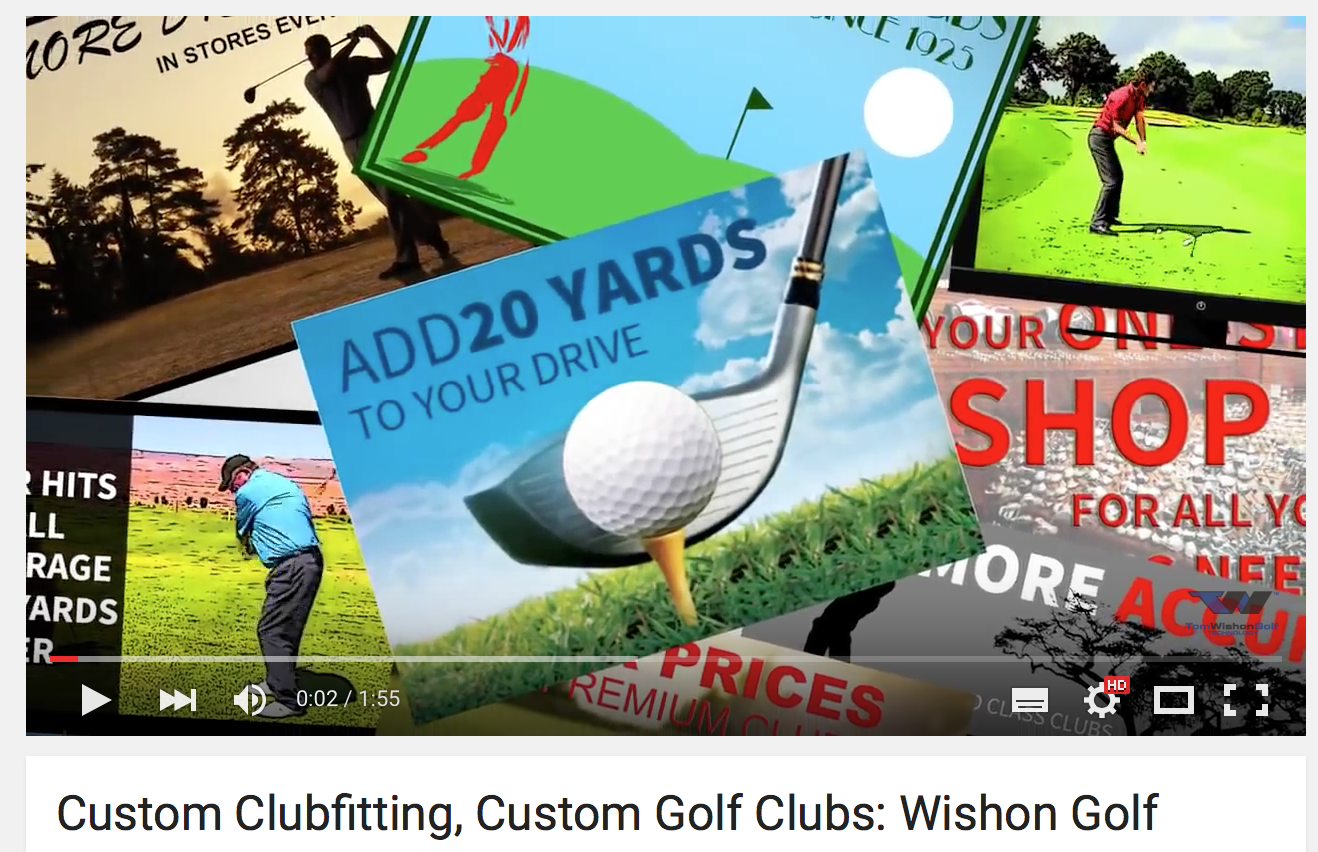 "Most golfers think that they have to be a good player to benefit from professional custom fitting in fact the opposite is true.
Golfers who shoot in low 80's to high 90's benefit the most from being custom fit by a professional club fitter. Wishon designs have won on the PGA Tour, Champions Tour, and Ryder Cup competitions."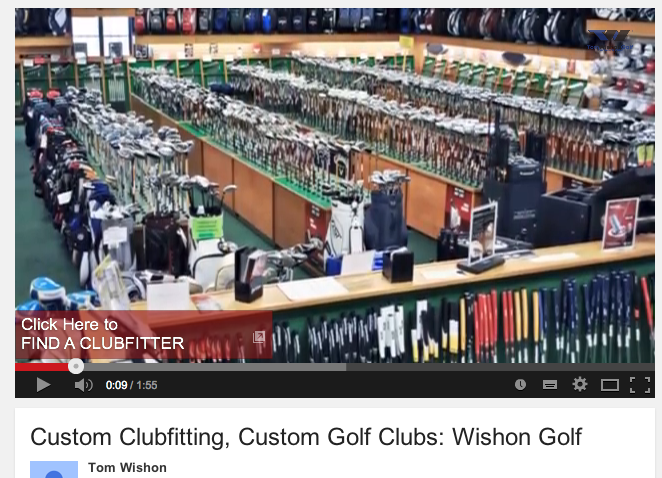 ….
180604
En video, visar enkelt hur man använder en Frequency Tip Weight with Built-In Laser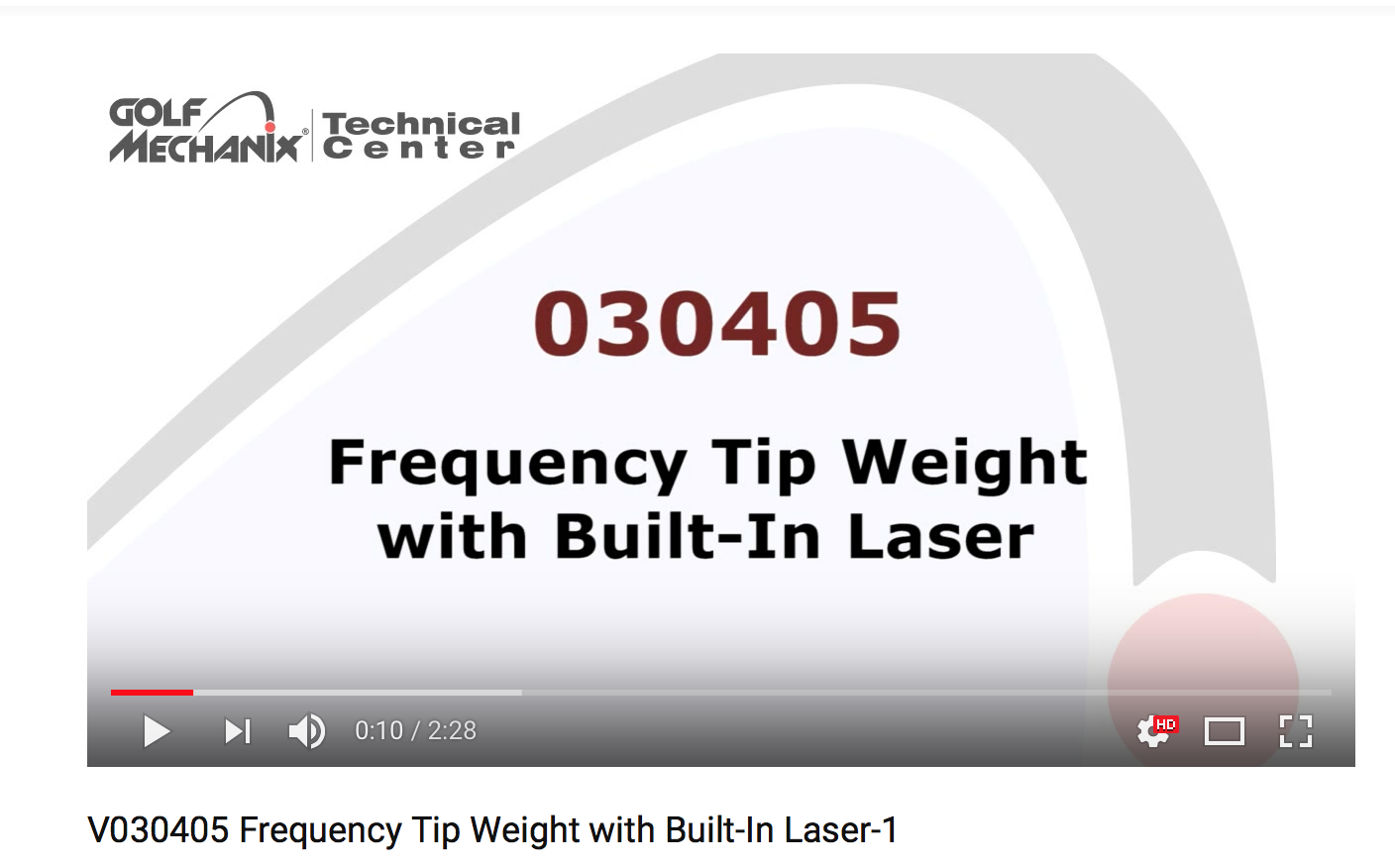 ….
180602
Vi får många frågor om "flo", dvs kolla skaftet, så att det sitter 100% rätt i klubbhuvudet.
Sätt en "lasermätare" på skaftets tip och sen testa skaftet, så att det rör sig upp och ner på ett bra sätt. Gör ett streck, vrid sen skaftet 90°, då hamnar den starka delen mot eller från spelriktningen.
Det gör man enkelt med en Frequency Tip Weight with Built-In Laser
"Finally, a perfectly balanced, 205 gram, frequency tip weight with a built-in laser and an internal long-life CR2 battery.
This handy and easy-to-use tool works great for floing shafts before assembly. Mount the tip weight on the shaft and turn it on.
Twang the shaft to start oscillations and observe the pattern. Rotate shaft to align the spine in the plane."
….
180530
Lär dig mer hur att bygga en driver med Tom Wishon!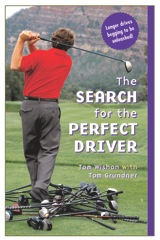 The Search for the Perfect Driver.
"Devoted expressly to the driver, the Search Driver book contains information to ensure that both average and advanced golfers know how to choose the best driver for their swing."
….
180528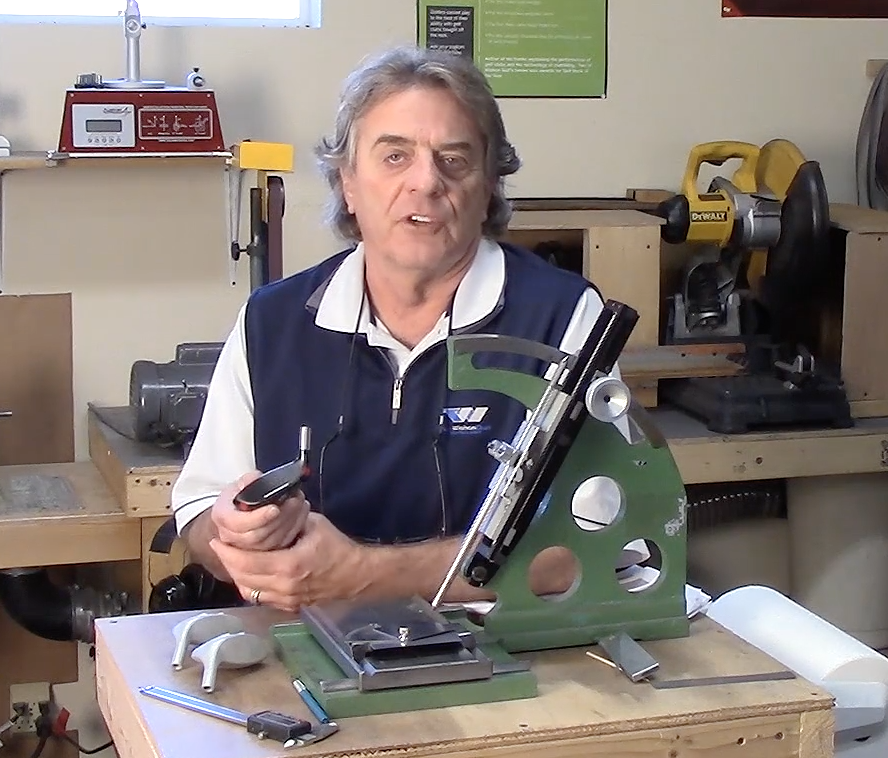 Lyssna på när Tom Wishon pratar om nya hybriden 318RS… https://vimeo.com/263497250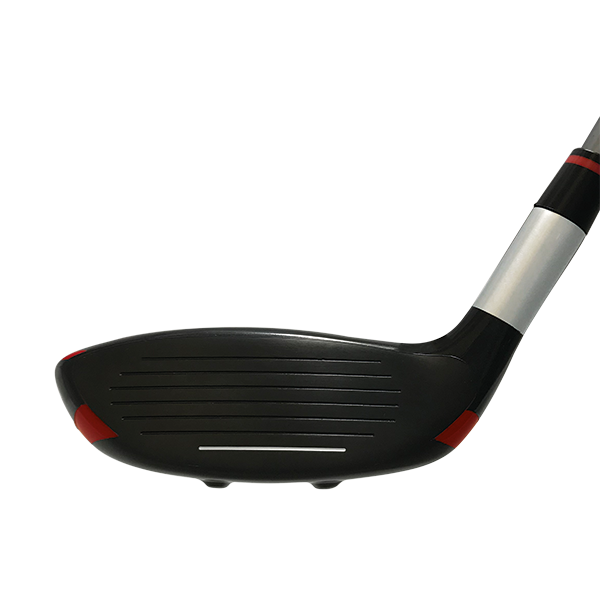 ….
180526
Todays Golfer recenserar våra unika Sterlings!

TOP GEAR: Wishon Sterling Irons
….
180524
En favorit i repris om Sterling Single Length Iron Clubs!
….
180522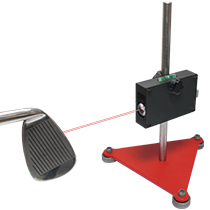 "Laser for measuring Club length.
Suitable for high volume golf club production only as system must be setup for each production run."
Kostar 5 011 kr ex moms och tas hem vid beställning.
….
180520
Ny digital Loft & Lie Machine, finns nu att beställa….  Digital Universal Bending Gauge (150951D) för 16 599:- ex. moms.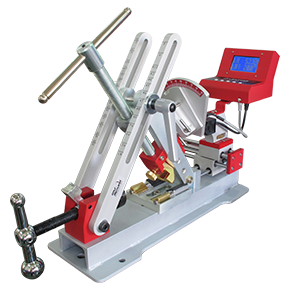 "A universal lie and loft bending guage that does woods, irons, hybrids with brilliance!
This new design is built on the 24/36 variable geometry frame of our highly evolved 1509xx series. This arrangement sits the clamped club with the hosel upright, making the club easier to work with and improves bending accuracy.
Powered with our digital Auditor PI engine, this outstanding bending gauge can now measure as you bend which help mitigate the springback effect on those soft and maleable irons, and fariways with bendable hosels!"
….
180518
Missa aldrig detta… Shaft 2 Swing!
Testa att bara ha en "swing speed", typ 80. Sen bara testa, börja att ha den på 1, sen 2 och sen alla på 3. Se vilken skillnad det gör och att skaftförslagen ändras.

Men missa aldrig vikten i skaftet! Enormt viktigt!
….
180516
Verkstadskatalogen från Golfmechanix 2018, har nu kommit.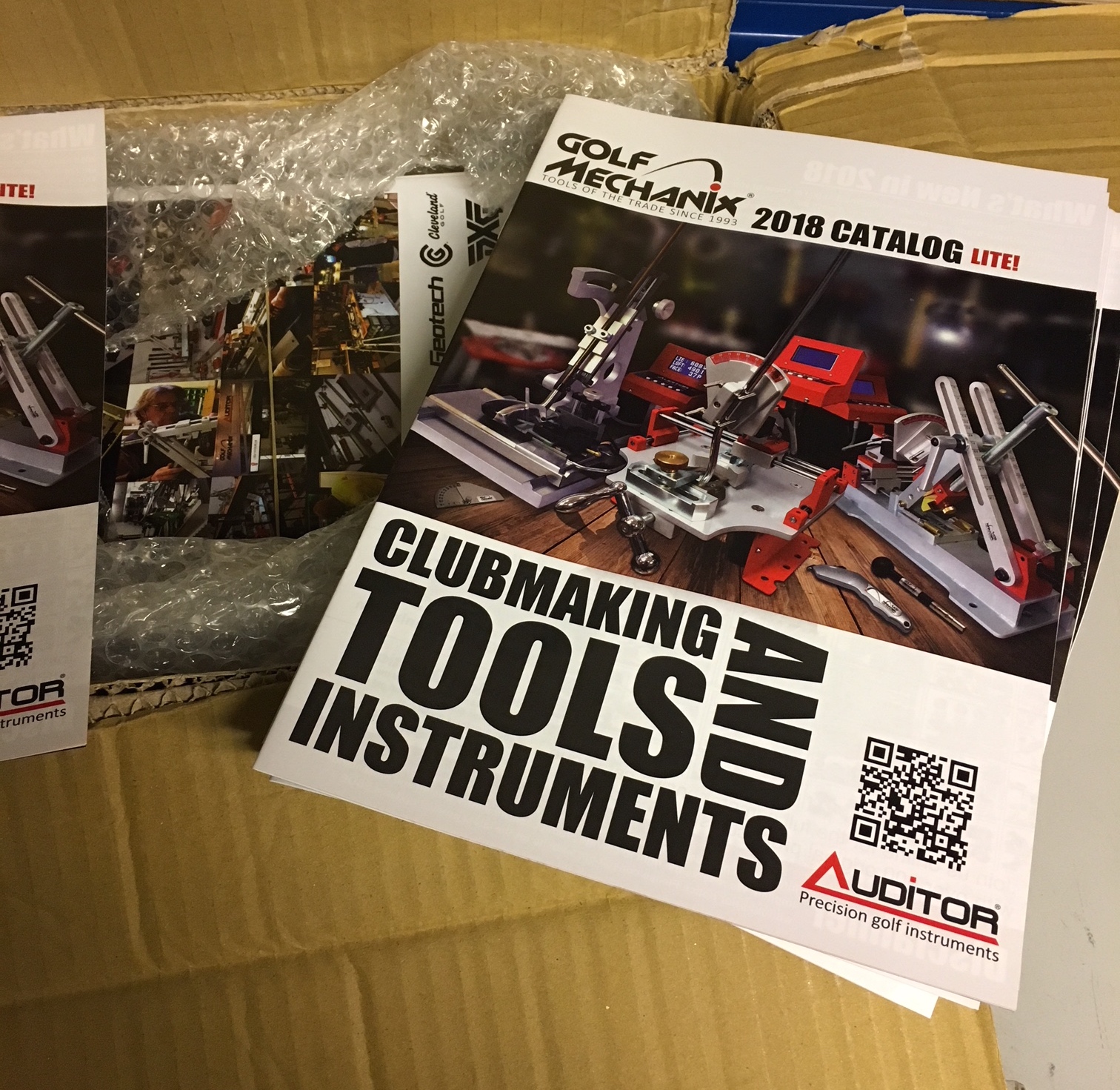 Skickas med i alla orders!
….
180513
Söker du saker för att stämpla dina klubbor?!
Titta då, på denna Web Sida.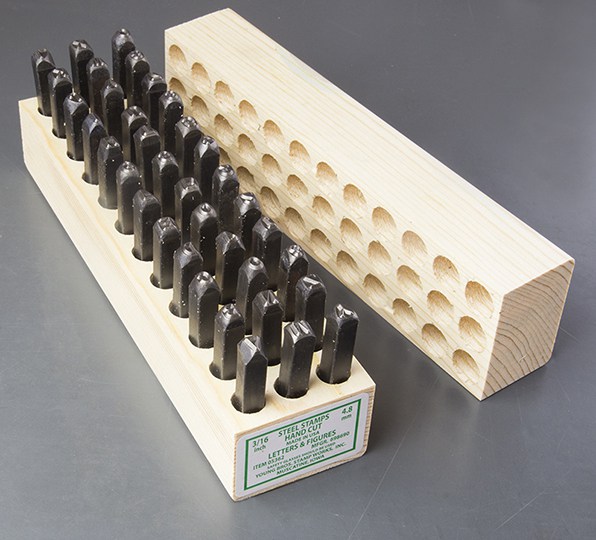 ….
180511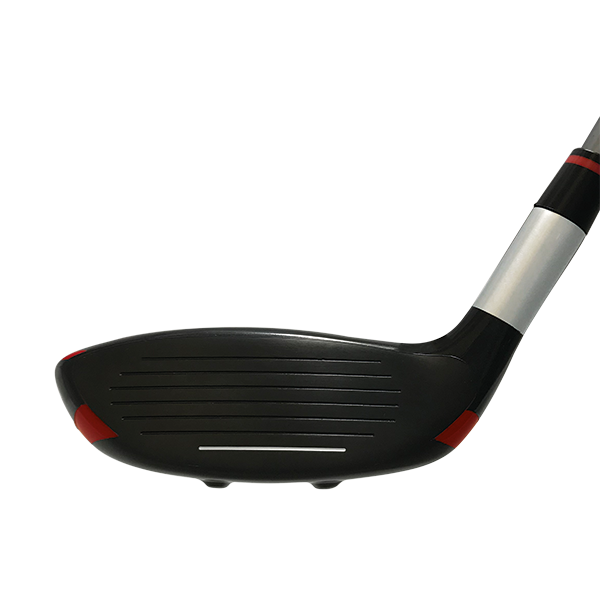 Succé!
318RS Hybriden såldes slut på första vecka!!!!
Finns åter i lager nu!
….
180509
Finns nu i vårt lager!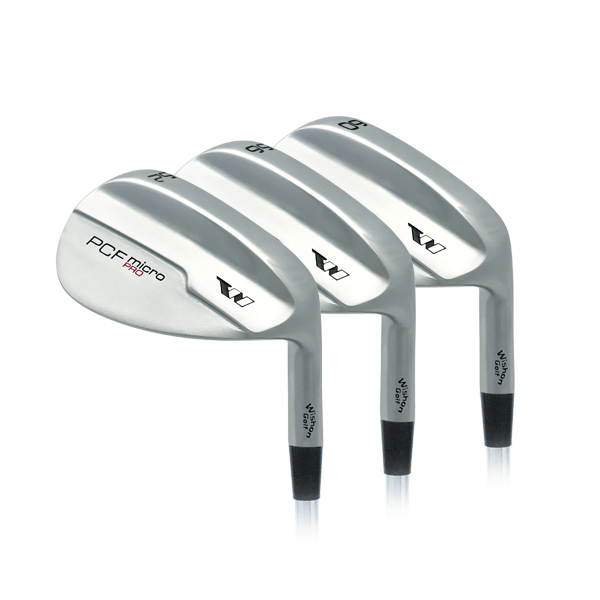 Finns i 52°, 56 & 60 och i både LH & RH.
….
180507
Fick ett mail om vad den stora skillnaden var mellan kepsarna…. Samma form och look, Pro Fit har ett bomulls tyg och Cool Fit, har ett tyg som ett "nät".
Snyggaste kepsarna hittills, tycker iallafall vi.
….
180506
Pro Fit kepsen kommer finnas i svart eller i vitt.
Vitt finns i lager nu!
• Structured front facing panels
• Colour-matched peak, eyelets and dome
• Fitted for maximum comfort
• 100% Cotton

….
180504

Cool Tech Caps finns inne i både svart och vit!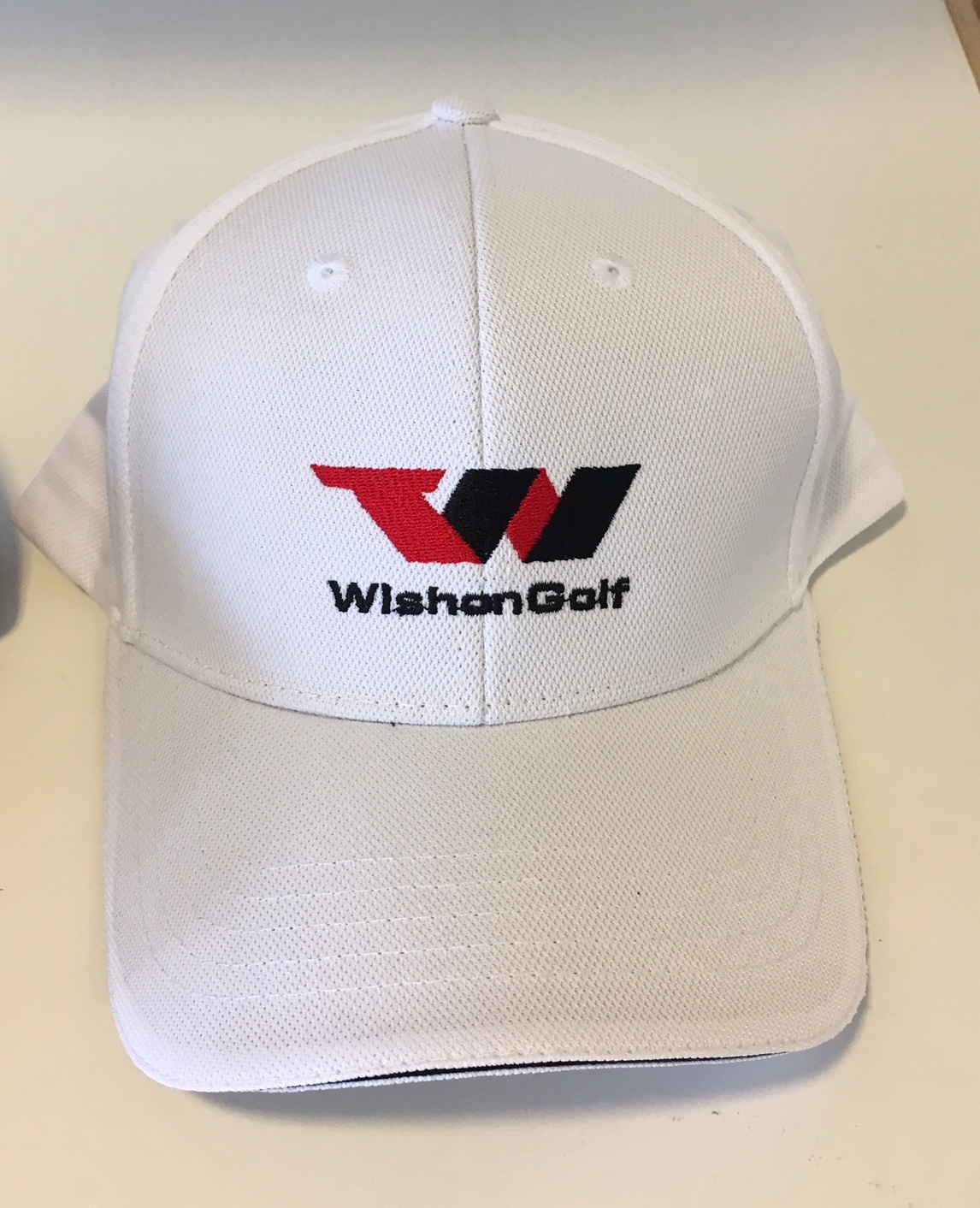 • Breathable and moisture wicking
• Lightweight, durable material
• Contrast-colour peak sandwich piping
• Fully adjustable rear fastener
• 100% Polyester
….
180502
Form för stämpling finns nu i lager!
Hålls på plats, med unikt starka magneter. Fungerar både på RH & LH klubbor.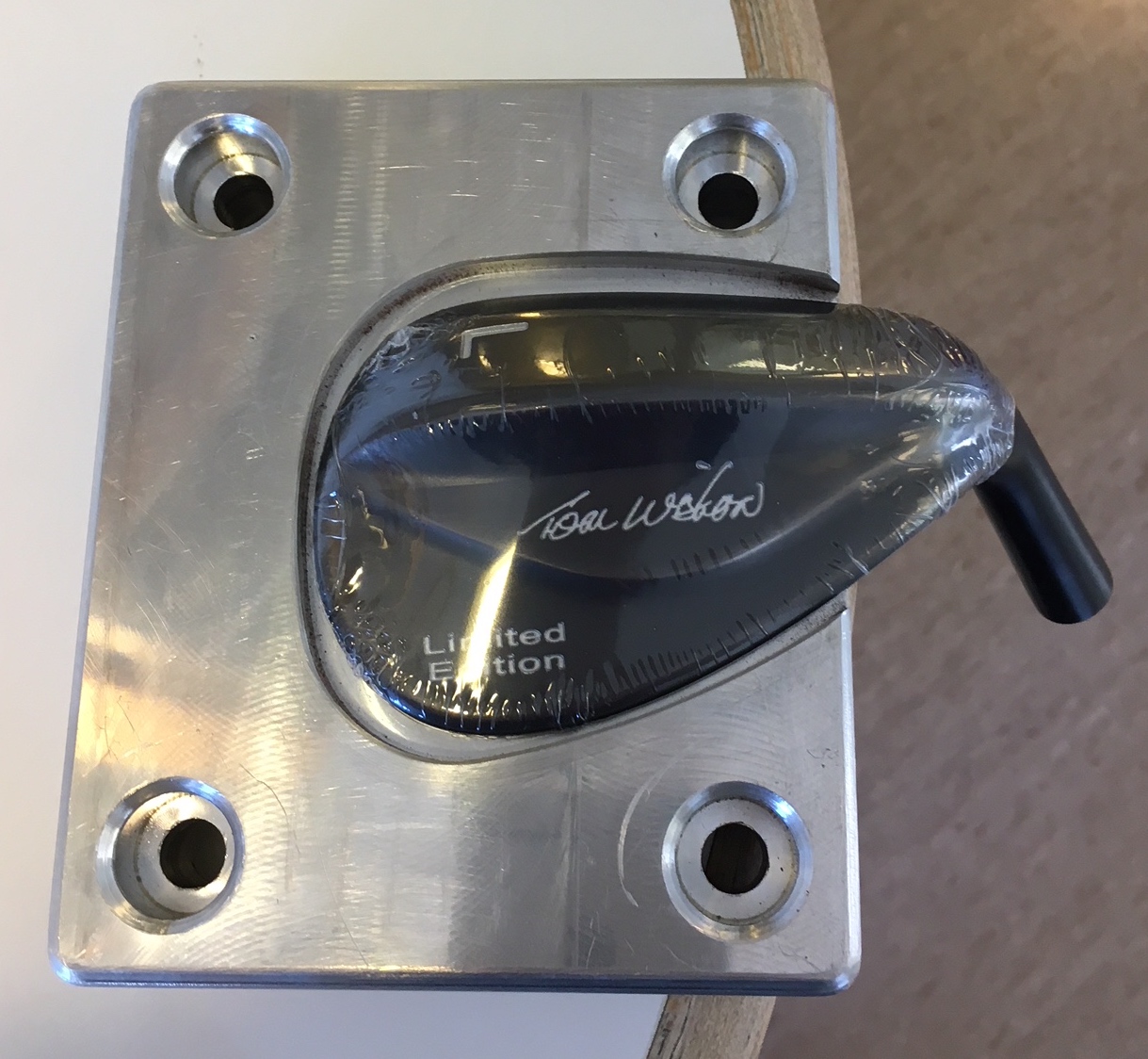 Kostar 2 158 kr ex moms (Made in Sweden).
Obs wedgen ingår INTE!!
….
180430
Missa inte!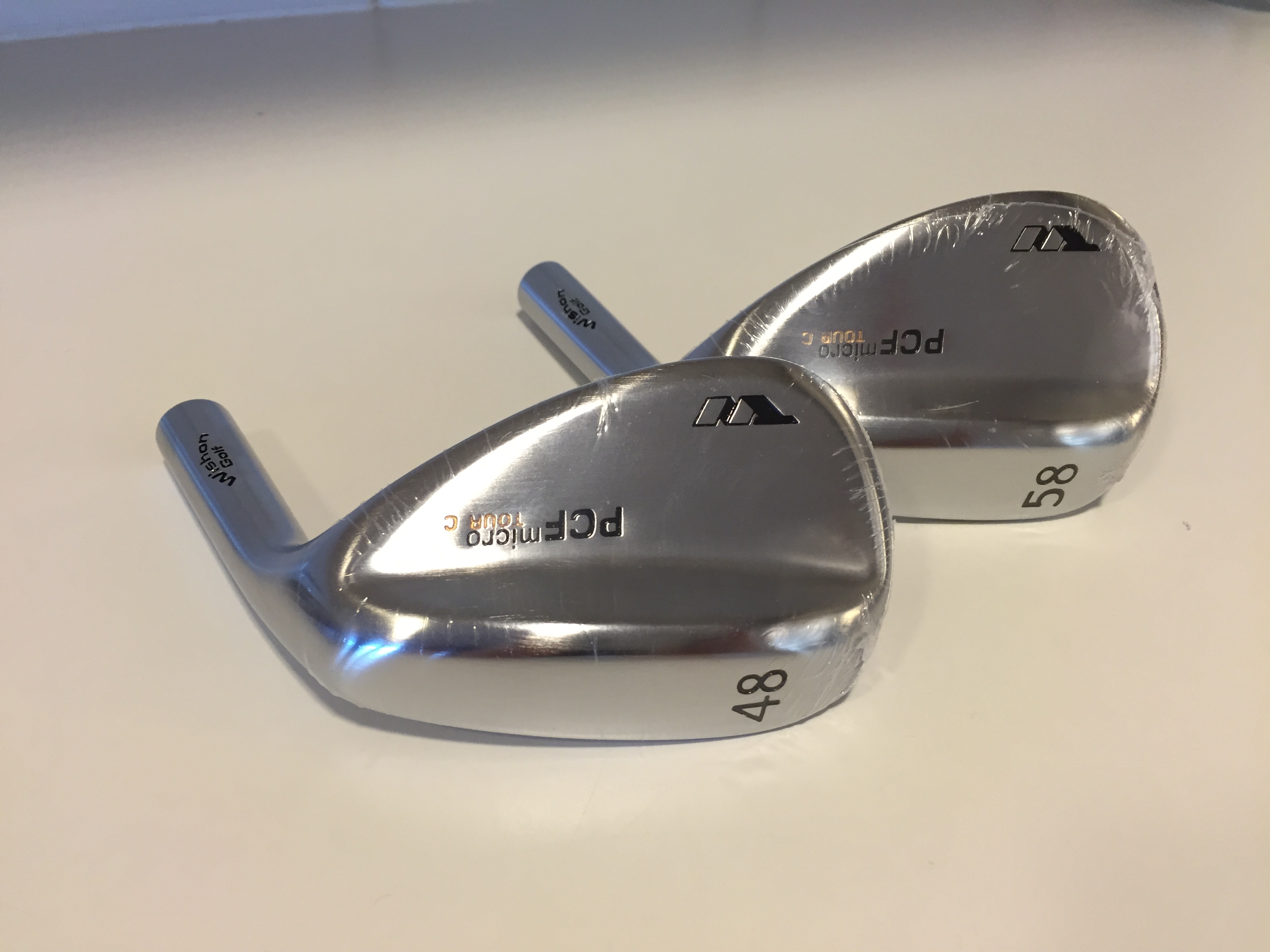 Att det finns 48° & 58° i PCF Tour Satin wedges.
….
180430
Var rädd om dina grafitskaft, när du tar bort gammal grepp tape!
Använd denna Grip Tape Remover.
….
180426
Här är Wishon Golfs 2018 Web Katalog!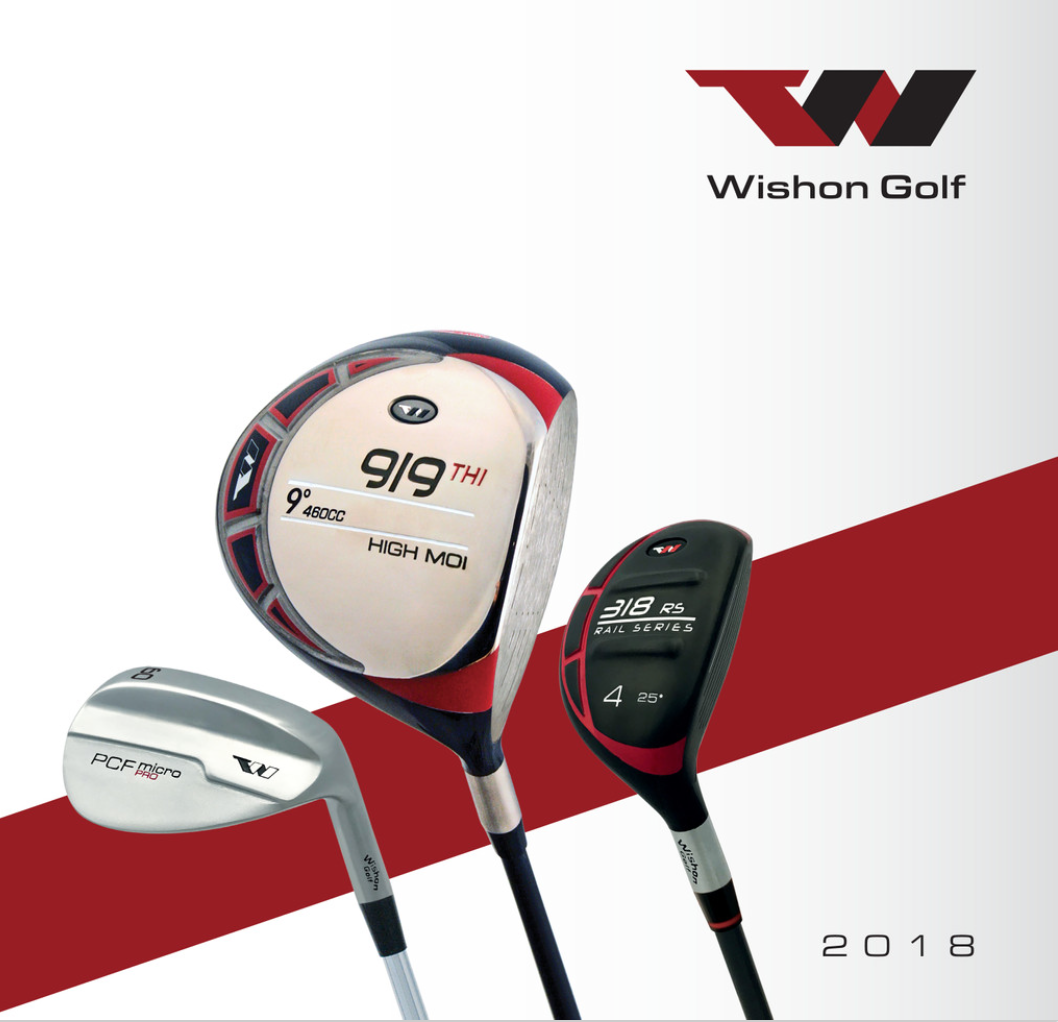 ….
180424
Nya Wishon Golf Katalogen för 2018, har nu kommit in till lagret!
Skickas ut gratis, tillsammans med en order!
….
180422
Före detta Europa Tour spelaren Magnus Sunesson, tittade in på vårt kontor.
Magnus driver idag en firma, som jobbar med banutveckling. Denna dag var han på Bryngfjorden Golf.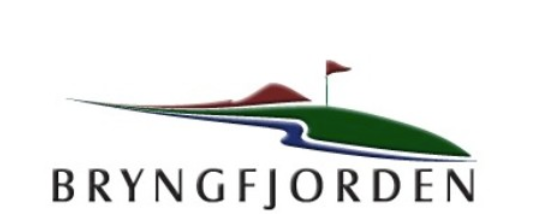 ….
180421
Vi har nu fått 2018-års prislistor av Diamond Golf/Wishon Golf!
Tar några dagar att göra om dessa till "svenska".
….
180419
En ny extractor finns nu i vårt lager!
Nyhet 2018
210022  Monobloc Economy Shaft Extractor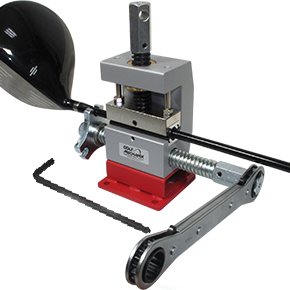 A compact shaft extractor for the serious enthusiasts and the smaller workshops. This extractor can be held in a vise or bolted on to a bench without the big footprint.
This design has all the attributes of the more powerful models in our range and can last up to 500 extraction cycles.
…
180416
Nya kepsar kom in idag till vårt lager!

Bättre bilder kommer inom kort.
….
180414
Nästa vecka kommer den nya wedgen in till vårt lager!
Finns i både LH & RH.
52°, 56° & 60°
….
180412
Fakta på nya PCF Pro Wedgen.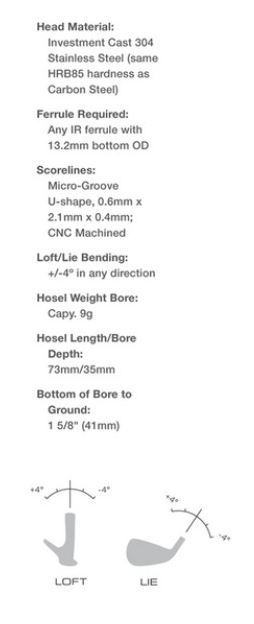 ….
180410
Greppa rakt!!!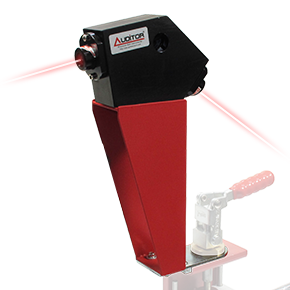 NYHET!
A universal grip aliment laser powered by two industrial grade diodes producing a super bright trace that projects down the shaft centreline to aid with grip alignment.
The pod installs directly on top of the vise clamp just ew inches above the grip with the trace projecting fore and aft along the length of the club.
….
180408
Nya 318RS hybriden, finns nu att köpa i Danmark och i Sverige om ca en vecka!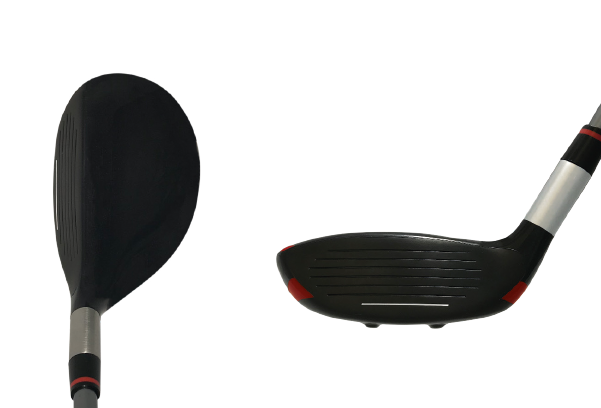 ….
180406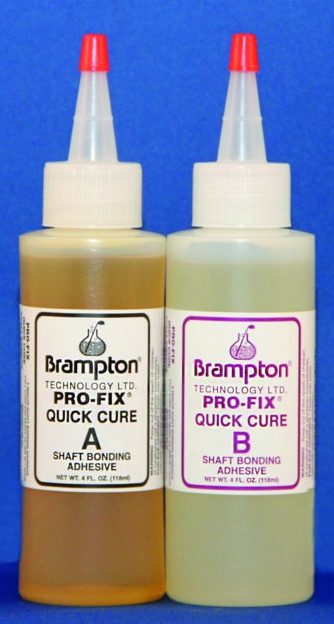 Prishöjning kommer under april på Solvent och Epoxy.
Detta pga höjda fraktkostnader.
….
180404
Ursäkta att vi inte skrivit på några dagar. Websidan låg nere och fungerar igen!!
….
180329
Lyssna vad Tom Wishon säger om den nya hybriden – 318RS.
Klicka på bilderna, för att starta videon.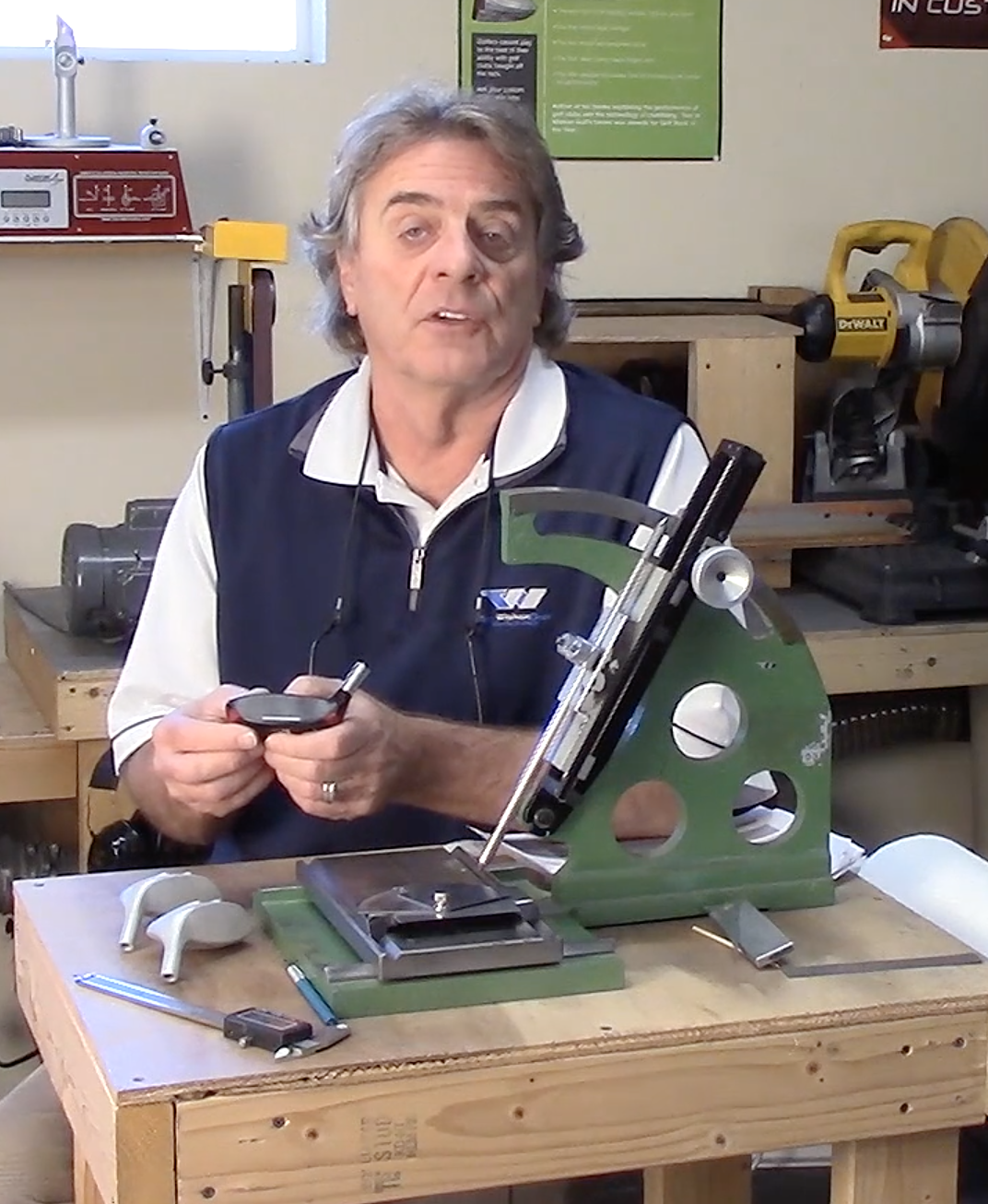 ….
180327
Ett mycket bra tips, för Er putt-träning, till våren!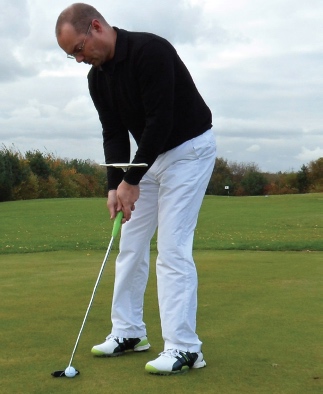 T-Stroke – The Ultimate Putting Solution
T-Stroke has been designed by PGA Putting Coach Andy Gorman to improve putting stroke consistency.
By using an alignment bar (rests on the forearms) to achieve the ideal set-up position, T-Stroke helps in eliminating excessive wrist action in the stroke, whilst improving rhythm, timing and distance control.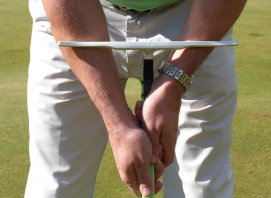 ….
180325
Svårt att få bort avslagna stålskaft, ur hoseln?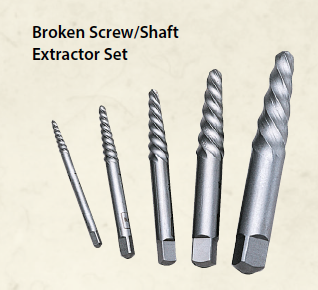 Testa detta Extractor set från Diamond Golf.
….
180323
Vi får frågor vilka Grip Tape, som vi har i lager.
Vi har två från Brampton Tec. (en HD och en tunnare std) och en från Diamond Golf (std).
….
180321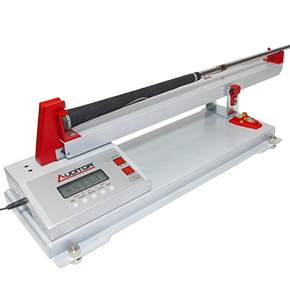 "Lyxa" till 2018, med en digital Svingviktsvåg!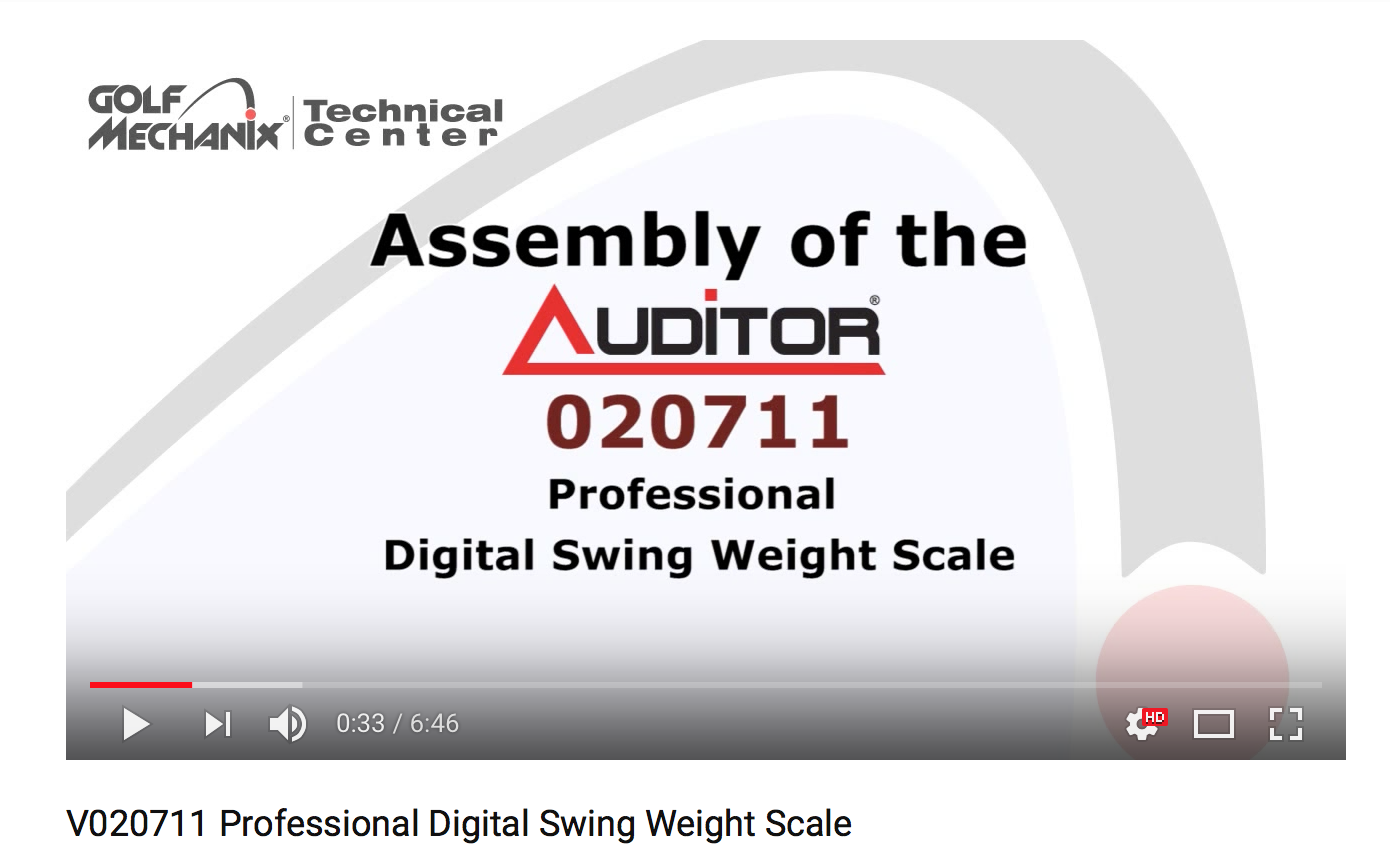 ….
180319
Wishons Web katalog och prislista 2018, kommer nästa vecka.
Den tryckta katalogen, kommer under april.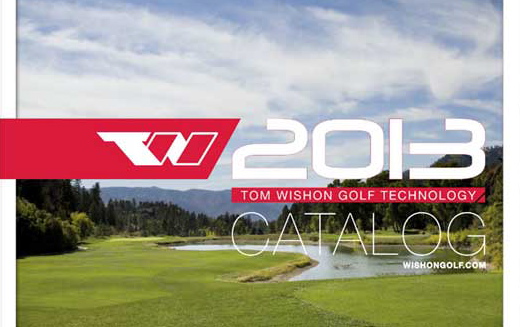 ….
180317
HD Grip Tape ökar 2% 1 april.

….
180315
Spara pengar – Köp Gallon!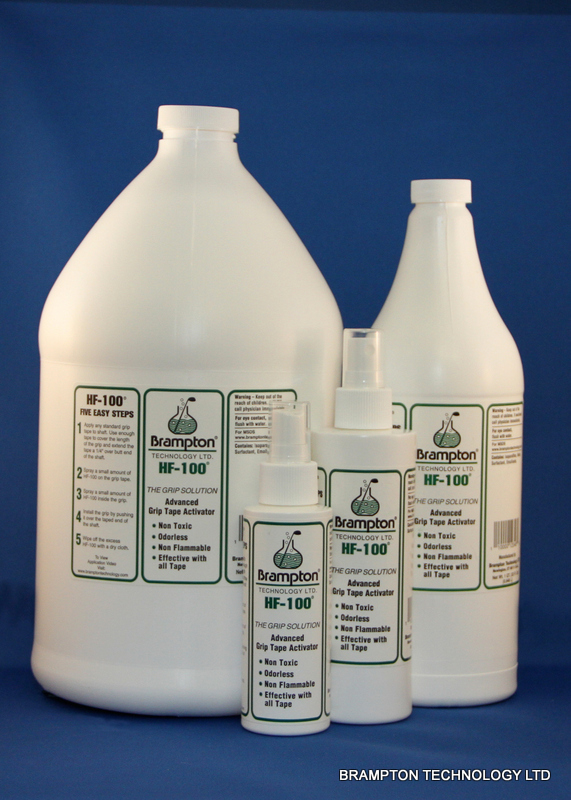 ….
180313
Tom Wishon pratar om "nya" 919THI drivern!
"Den bästa jag någonsin gjort", säger Tom Wishon!!!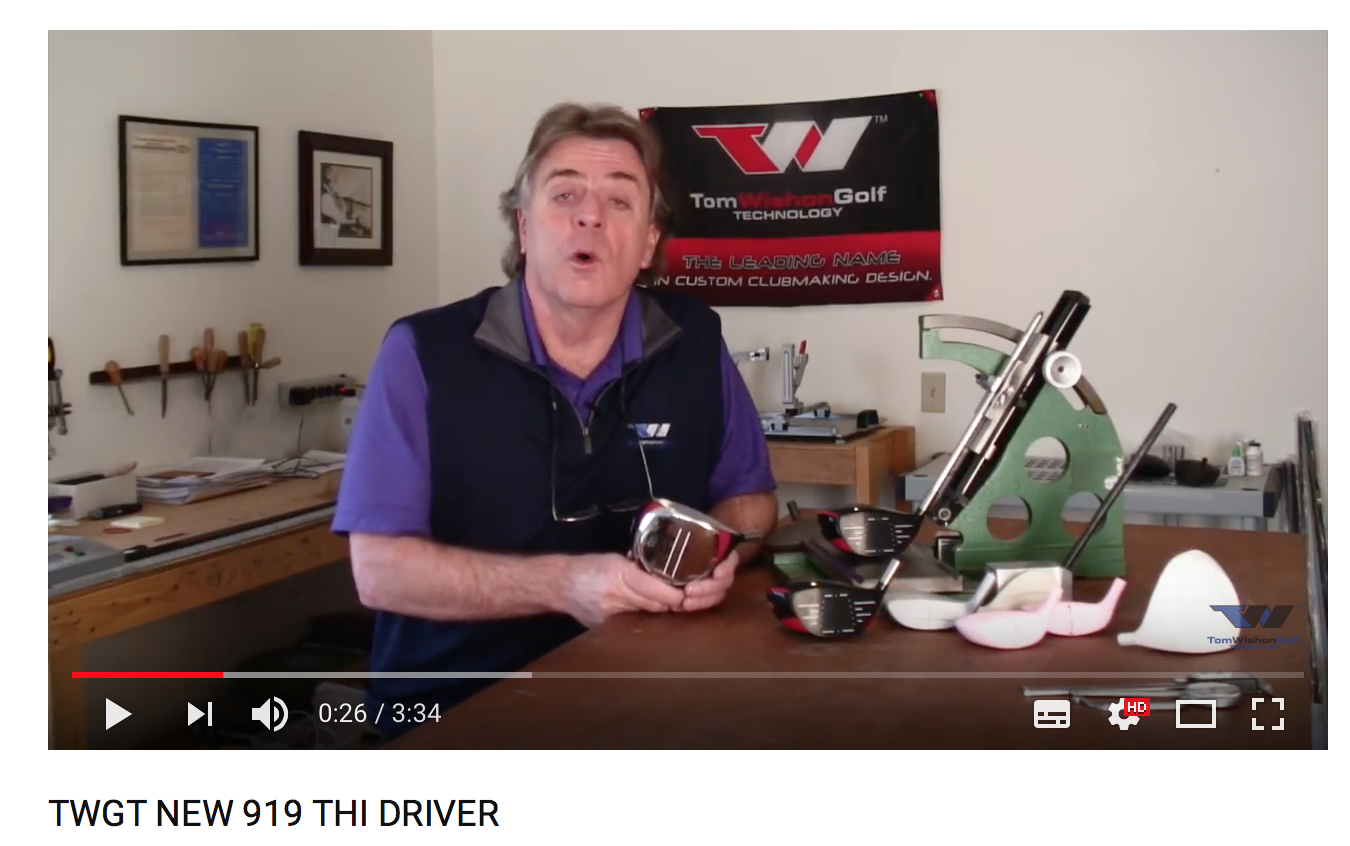 ….
180310
Snart kan ni beställa nyheten 210908  Reverse thrust Progressive Shaft puller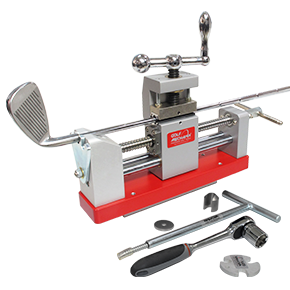 ….
180309
Nya Wishon Golf Connectors 2018, är äntligen skickade till Sverige!
….
180307
Wishonkläder 2018, finns nu i lager!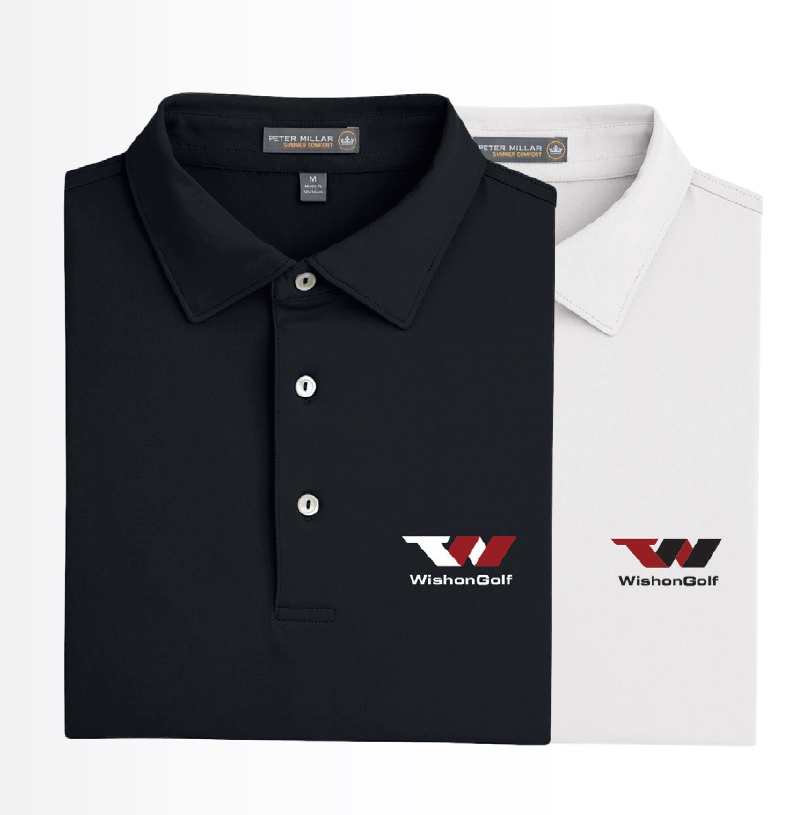 ….
180305
Nu tar GolfMechanix bort den svarta Portable Heavy Duty Bending Stand (Black)!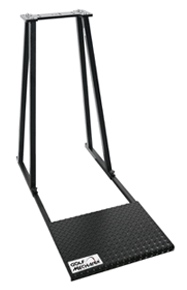 150760 Portable Heavy Duty Bending Stand (Silver), finns nu att beställa.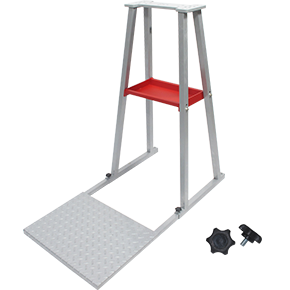 Tas hem vid order!
….
180303
Ni som bor i Danmark och vill ha bra gjorda klubbor.
Ni skall prata med:
Niels på Golfsmeden  http://www.golfsmeden.dk
Thomas på Made by Rosenberg http://madebyrosenberg.dk
….
180302
….
180228
7-9 mars är kontoret stängt, pga av mässa.
Vi tar givetvis emot orders och frågor som vanligt.
Mail är att föredra under dessa dagar!
….
180227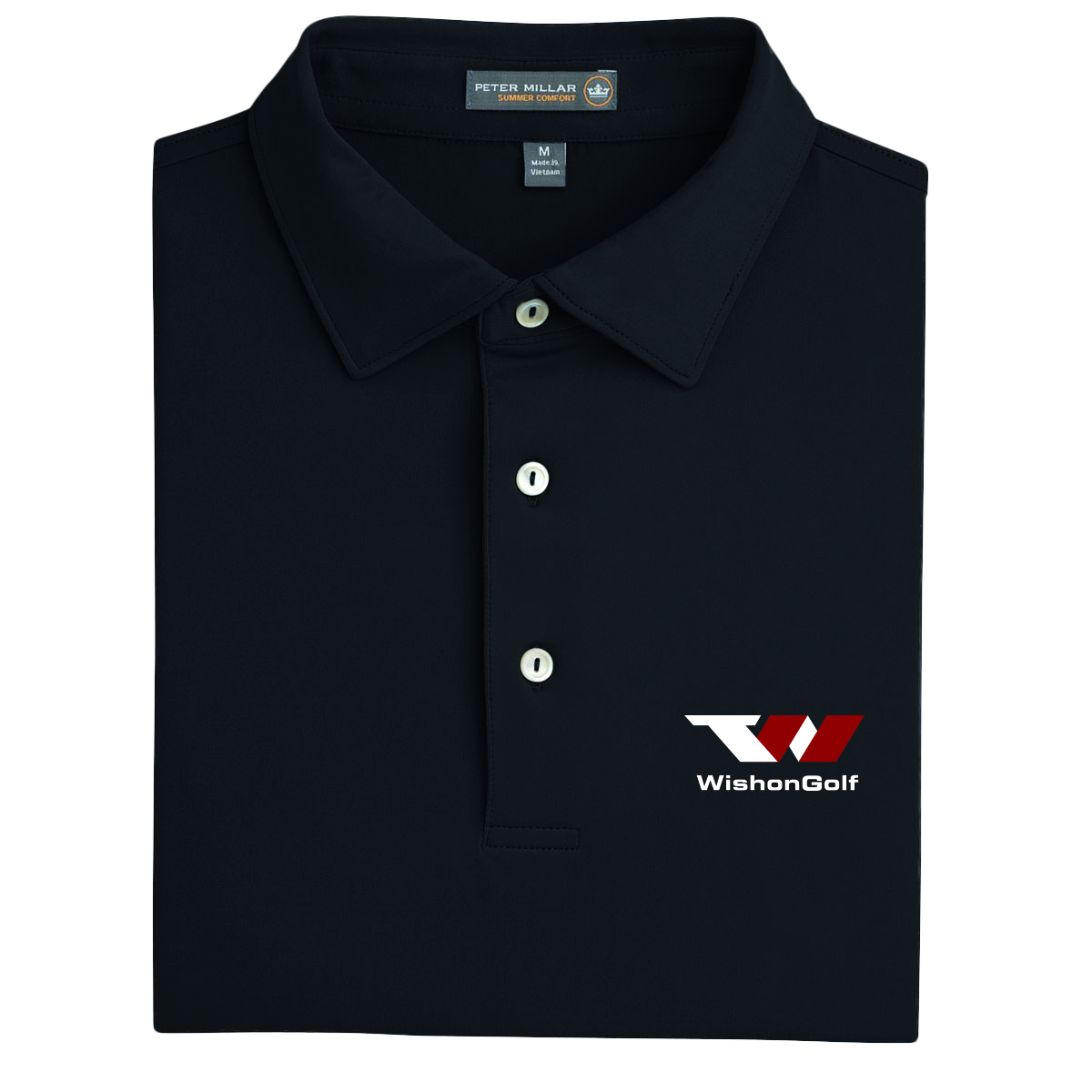 Nu är alla Wishon Golf kläder upplagda på https://www.wilprod.se/taxonomy/term/33
….
180225
Ni som gärna "blåser på grepp", kommer en bra nyhet. Air Gripper (110851-UA), är uppdaterad inför 2018!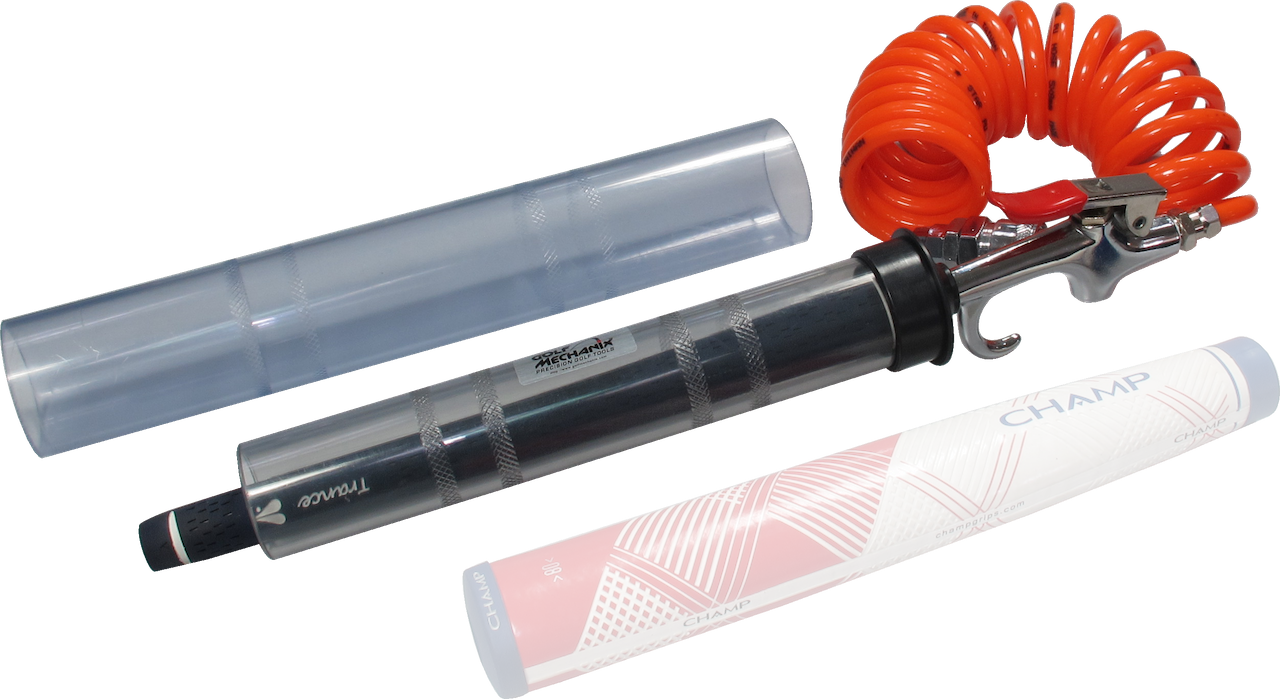 ….
180224
Kloka ord från Tom Wishon, om OEM företag.
….
180223
Priser mm i denna PDF Nya Connector Prislista 2018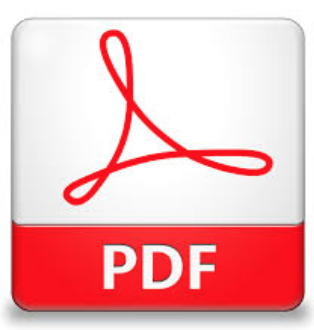 ….
180222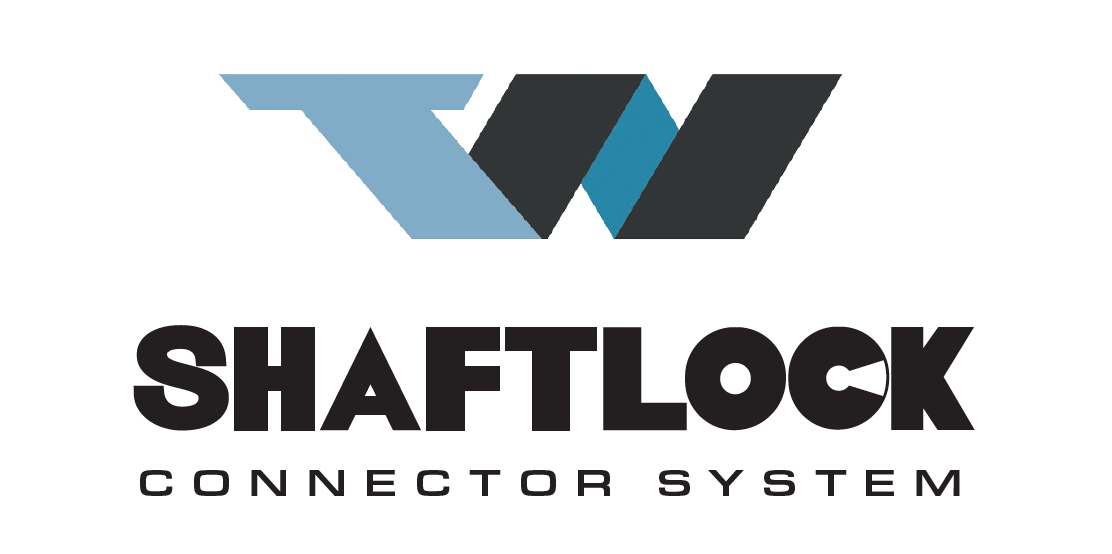 Snart kommer "nya" Shaftlock Connectors, i vårt lager!
Nytt för detta system är de även fungerar för västerklubbor.
….
180220
Nya Web katalogen från Golfmechanix är precis ute!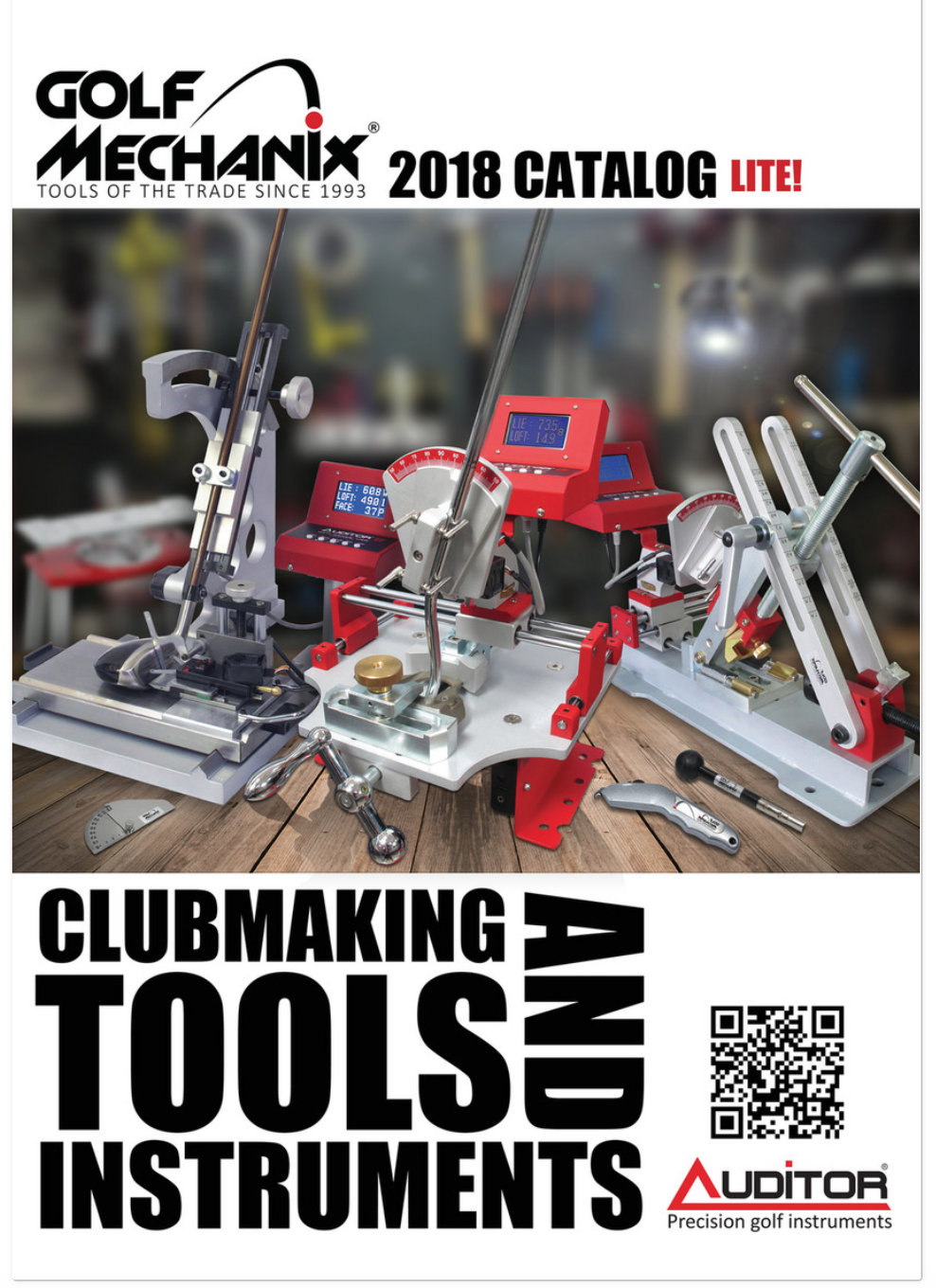 ….
180218
Nytt 2018!
Jersey Polo Shirt by Peter Millar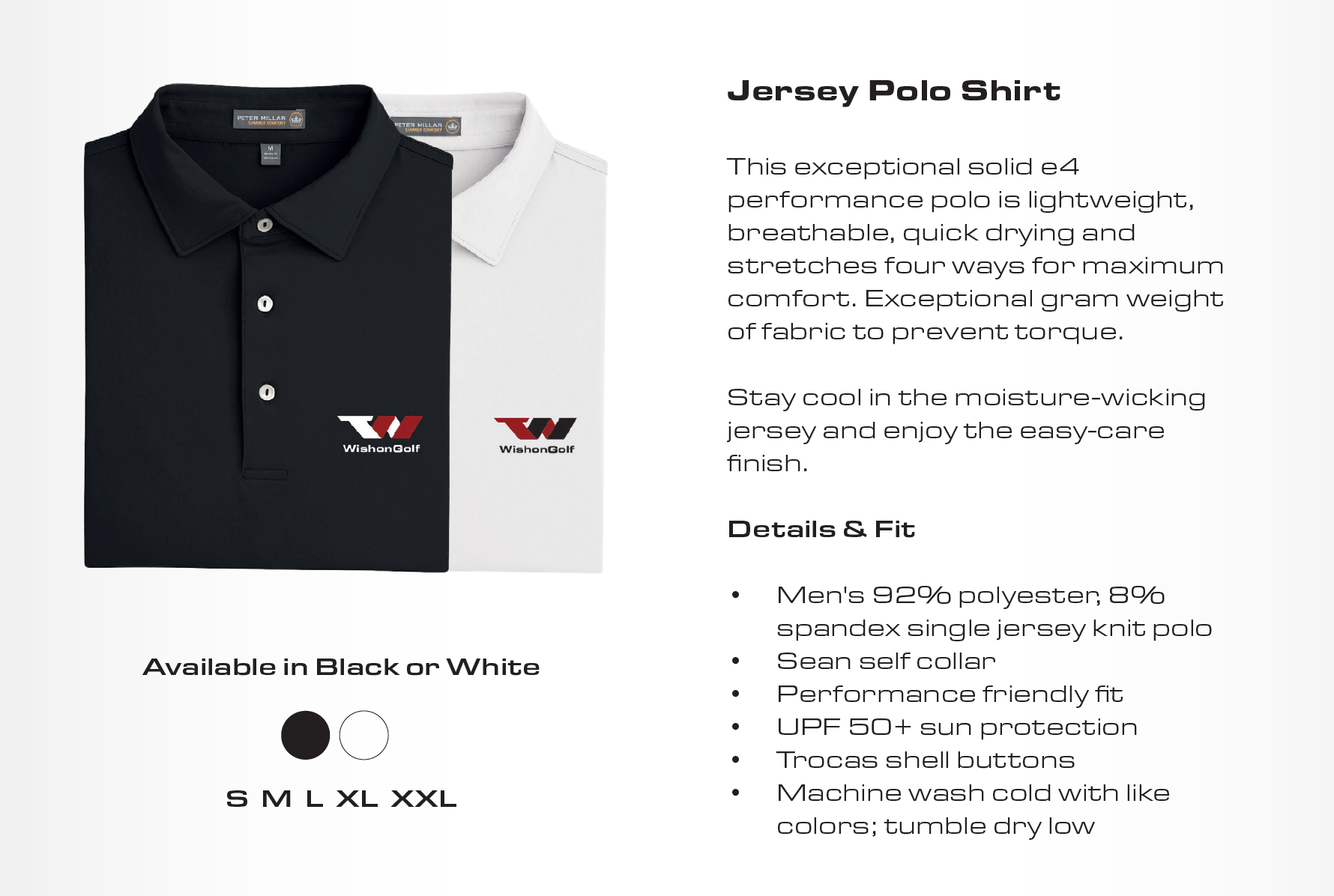 ….
180217
Nytt 2018!
Quarter Zip Long Sleeve Pullover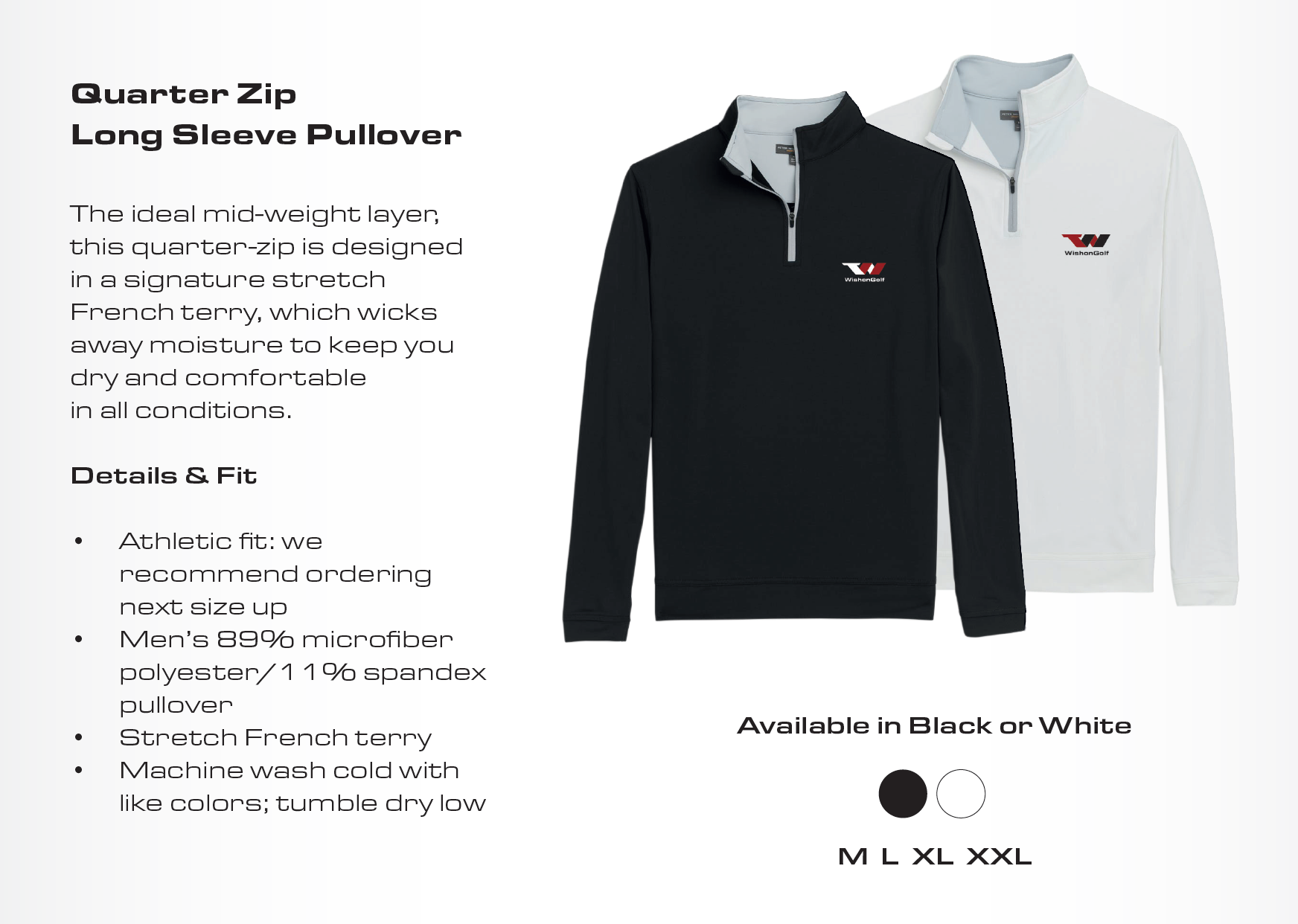 ….
180216
Se den nya videon!
….
180215
Nu kan ni lägga pre-orders för SHAFTLOCK Connector System.
….
180214
Nytt pris för blypulver 2018!

https://www.wilprod.se/node/340
….
180212
Missa inte denna unika keps!
"A Wishon Golf logo Golf Hat khaki, with a low profile.
One size fits all."
….
180211
Köp en fin Wishon Golf piké (ANTIGUA) inför golfsäsongen!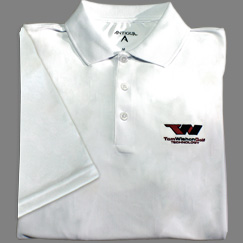 Finns kvar i small size (som en liten svensk medium).
….
180209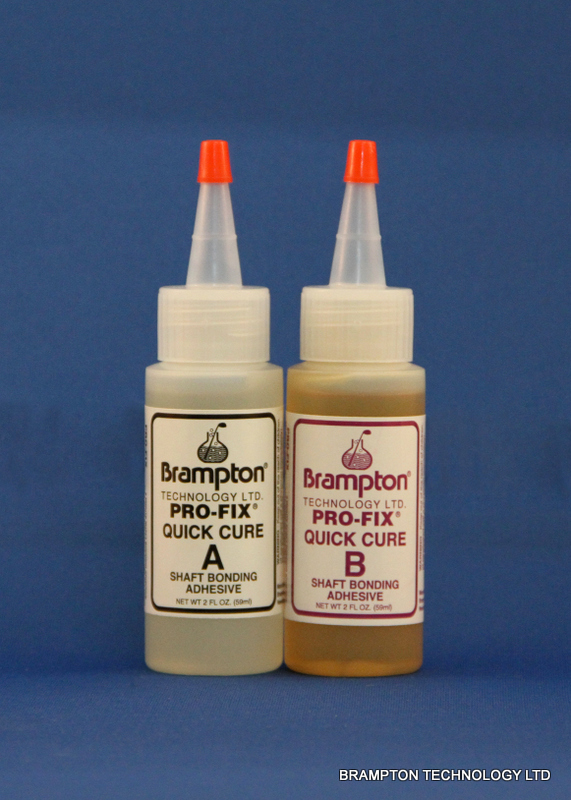 Fick en bra mailfråga….  "Om mitt lim har "torkat", dvs blivit hårt, under vinter. Vad kan jag göra åt det?"
Man gör ett vattenbad på låg värme eller så kör du den i mikron på minsta effekten i bara någon sekund.
Limmet återgår då till sin ursprungsform!
Obs detta gäller även Rattle stopper!!!
….
180207
Starta säsongen med ny epoxy!!!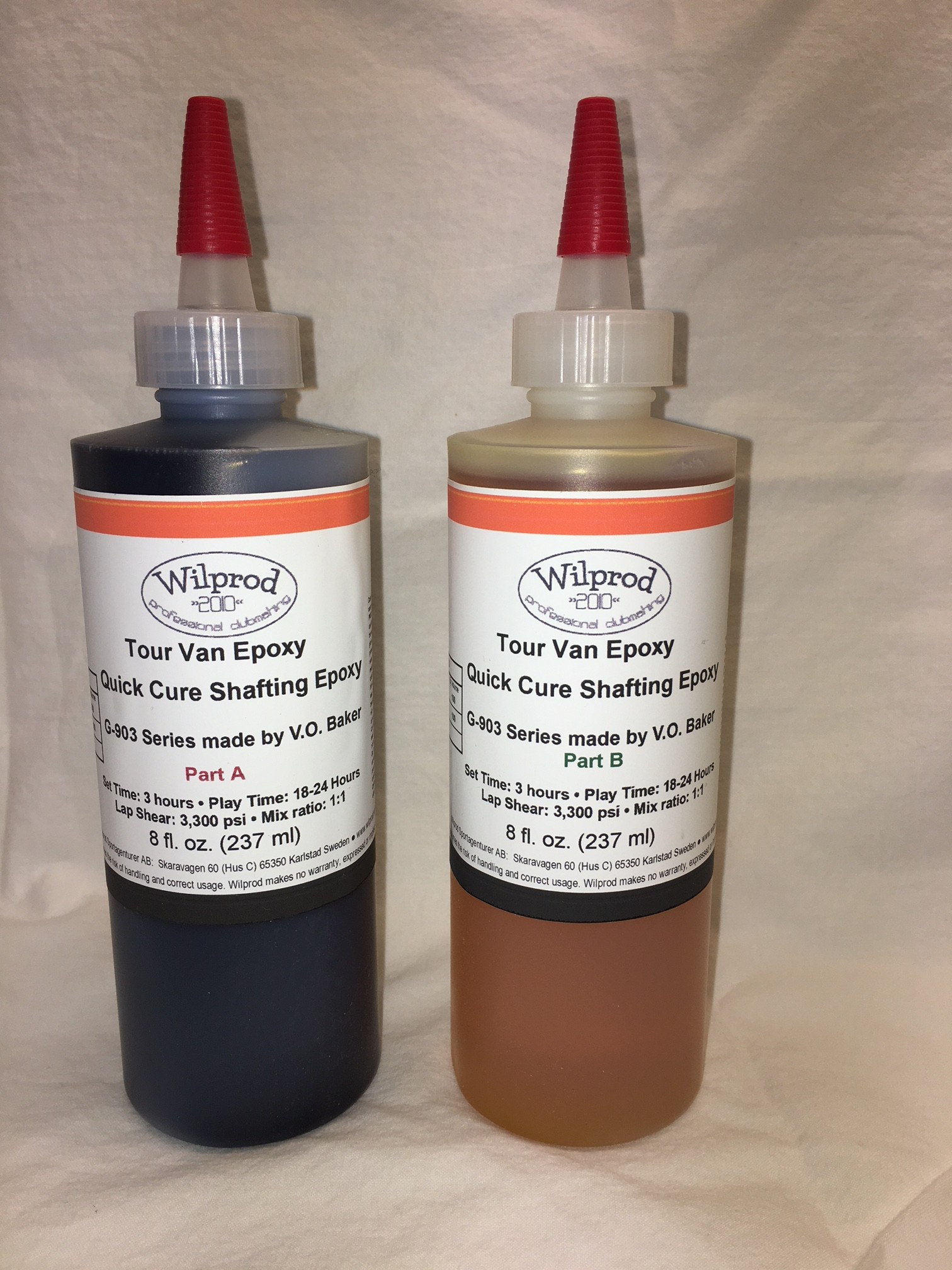 Vi har epoxy från både V.O. Baker (nytt i lager) och sen tidigare Brampton.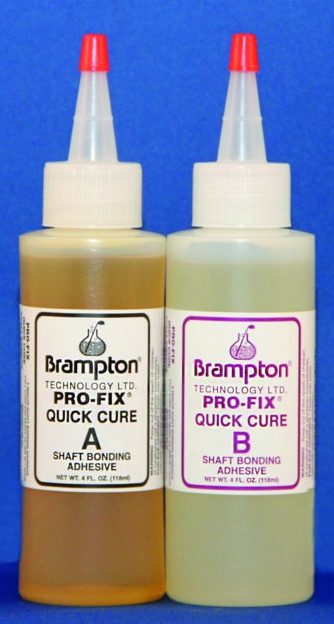 ….
180205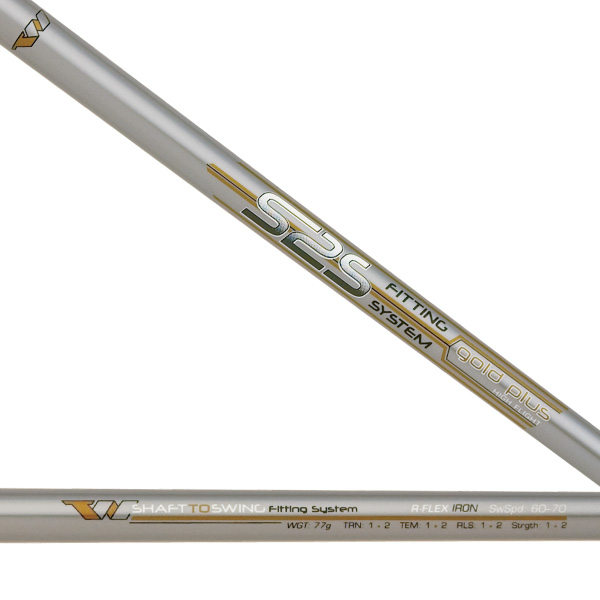 Fynda utgående Wishon Golf produkter påhttps://www.wilprod.se/taxonomy/term/77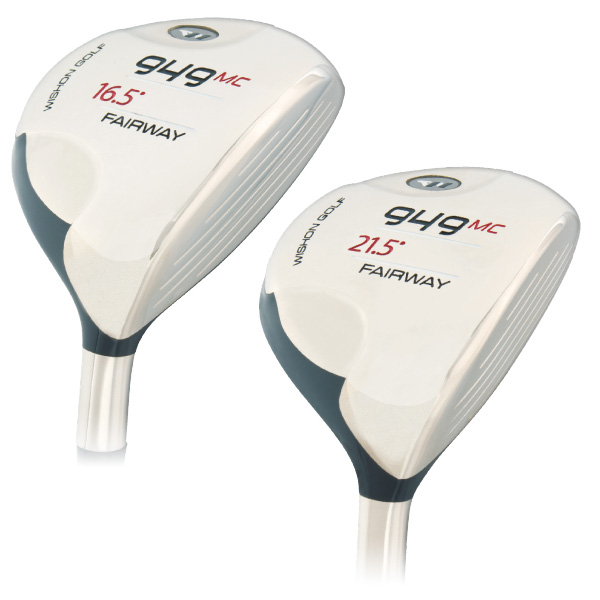 ….
180202
Planerad Wishon Golf Katalog kommer i mars!
PDF katalog på nätet kommer inom kort, ….. se även nyheter på http://wishongolf.se/info-nyheter-2/  där kommer löpande info.
Papperskatalog skickar ALLTID med i orders!
….
180201
Testa ut klubborna med nya Shaftlock System.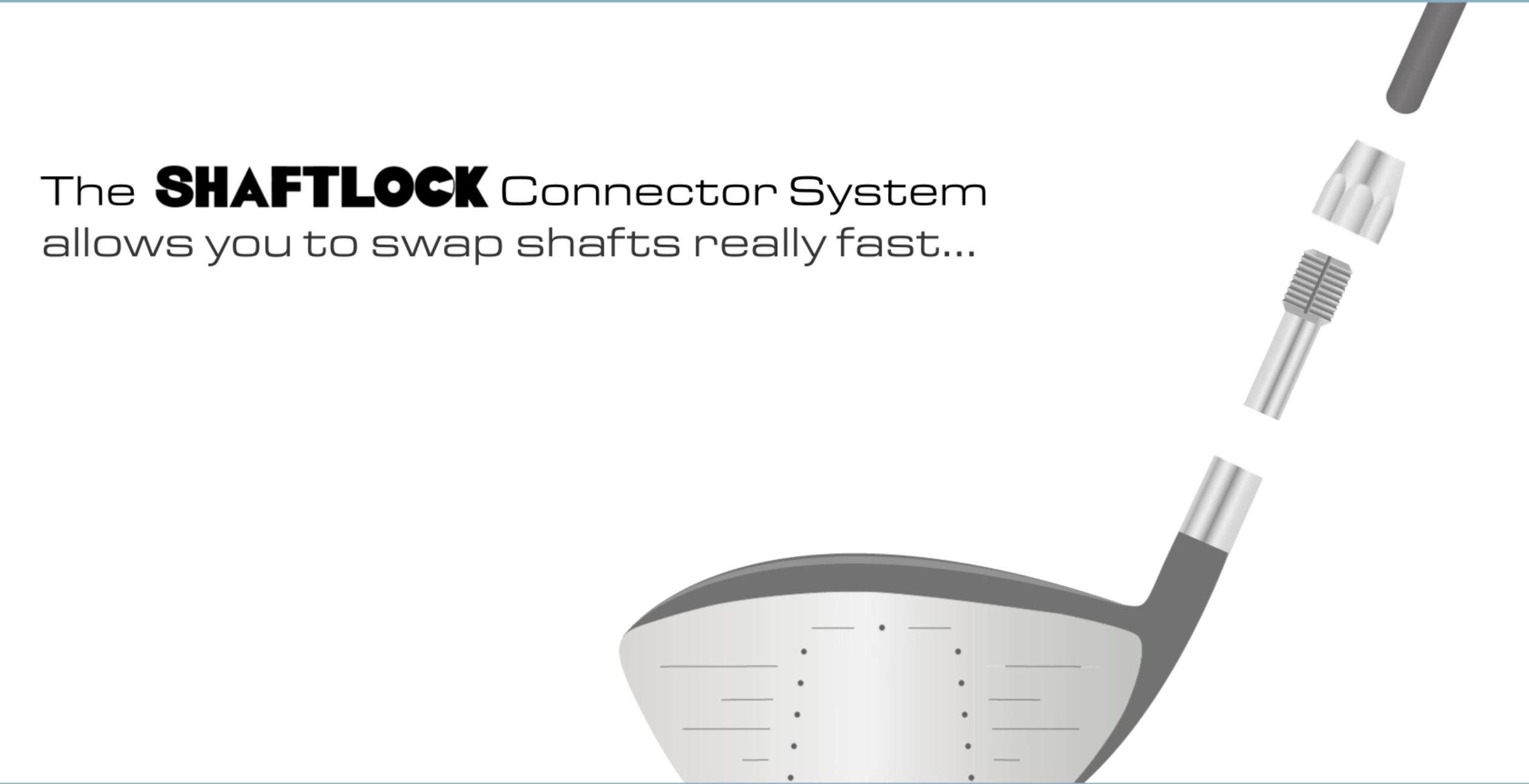 ….
180131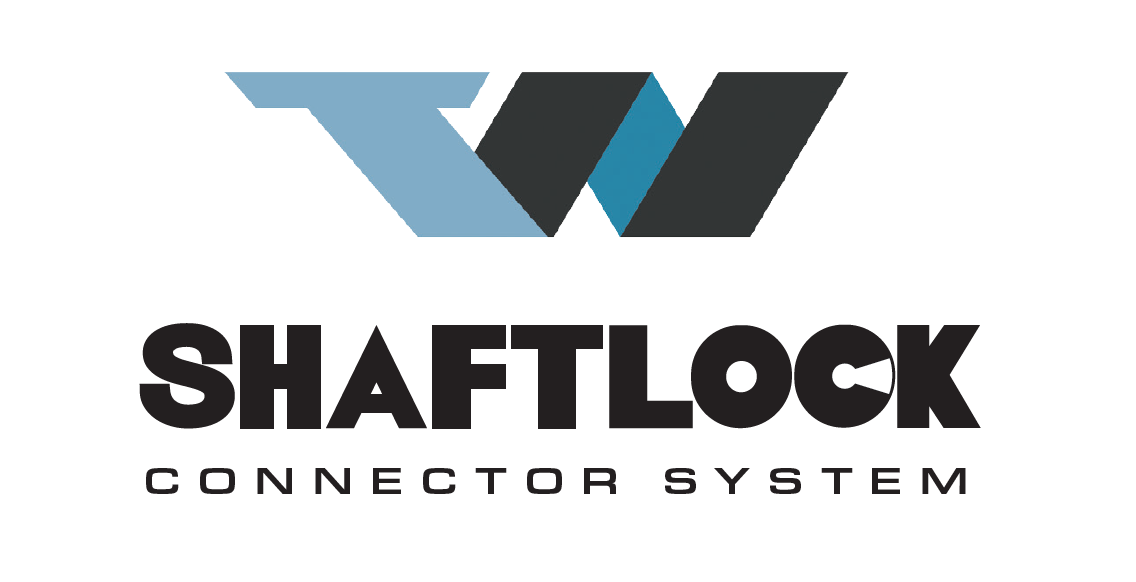 Många frågor om nya Shaft Lock Connector System, se videon.
….
180130
Bläddra i Golfmechanix katalogen 2017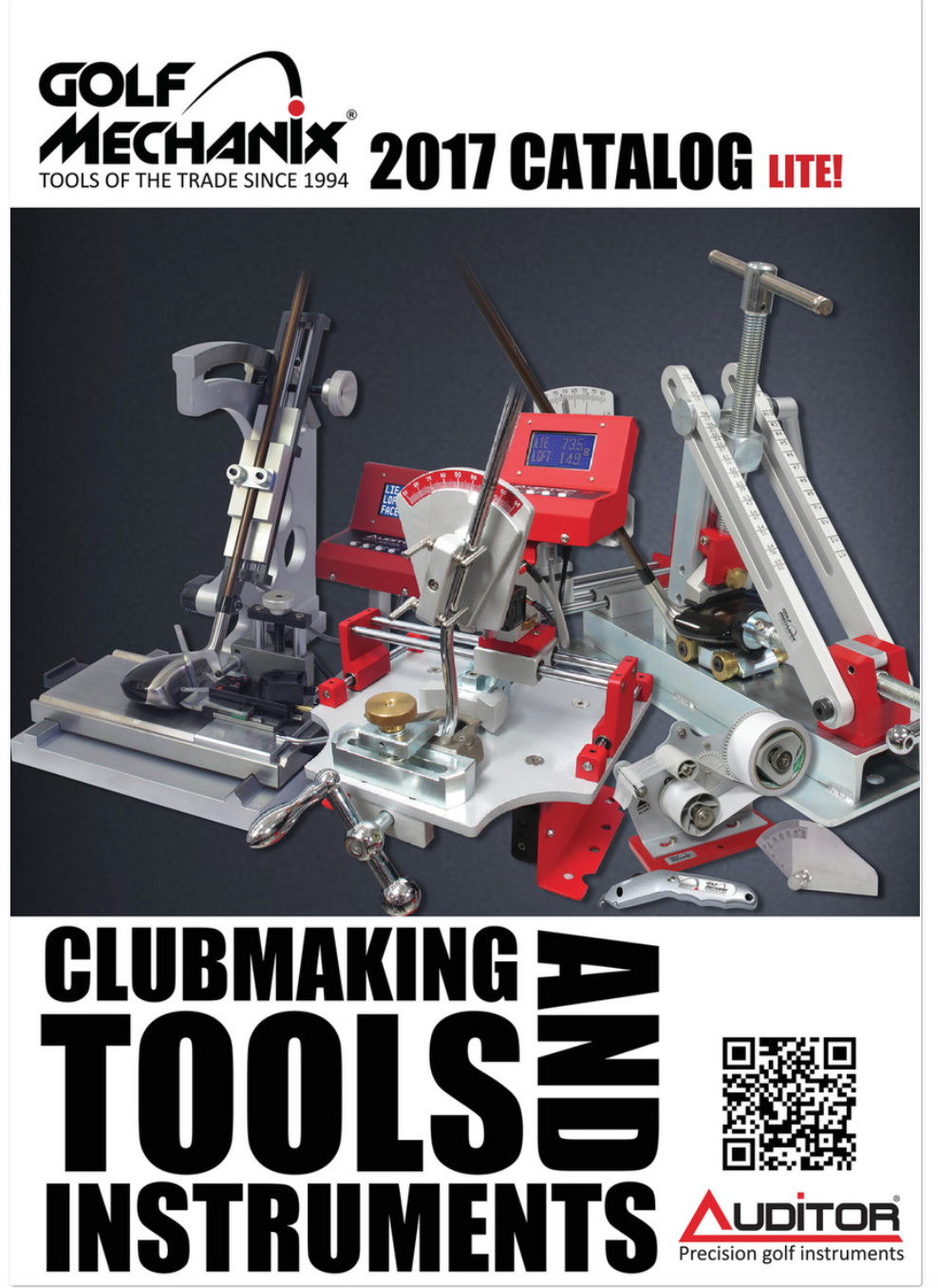 För mer info, maila oss på info@wilprod.se
….
180129
Under våren kommer denna katalog från Golfmechanix.
….
180128
Många bra möten i Orlando, med bl.a. Diamond Golf UK, Xcaliber, G-Rip och Evnroll Sverige.
….
180126
Nu är nästan alla produkter från V.O.Baker, inlagda på Web Shopen.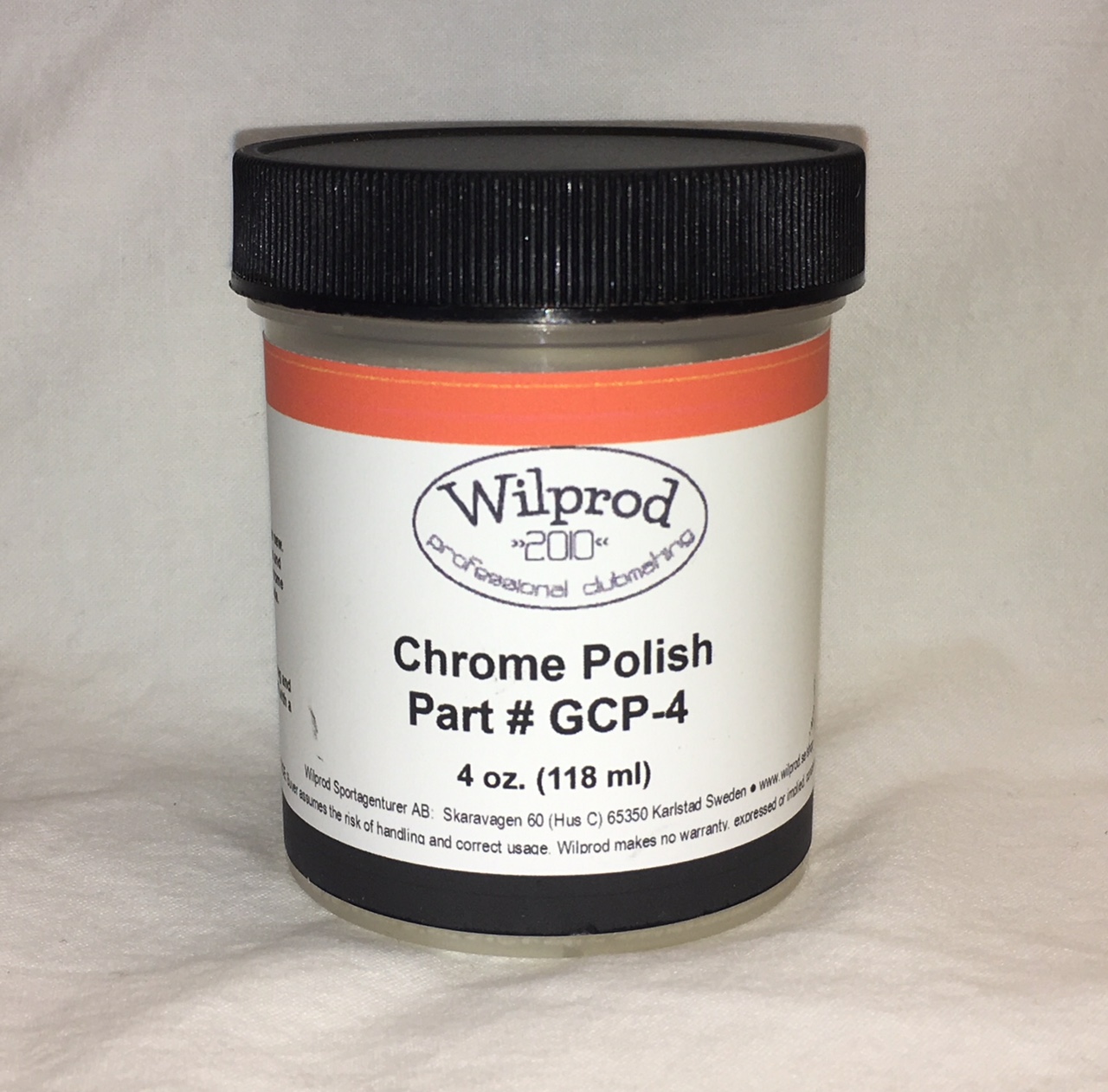 ….
180124
Ny Extractor (skaftutdragare) från Golfmechanix!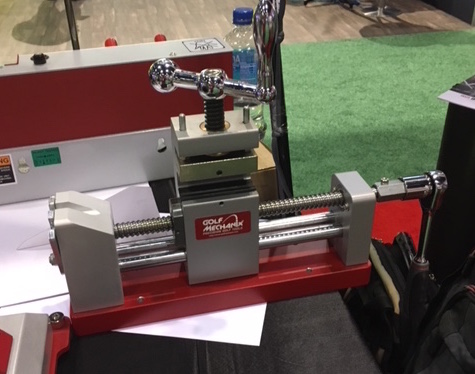 ….
180123
Nya intryck och möten på PGA Mässan i Orlando, inför 2018!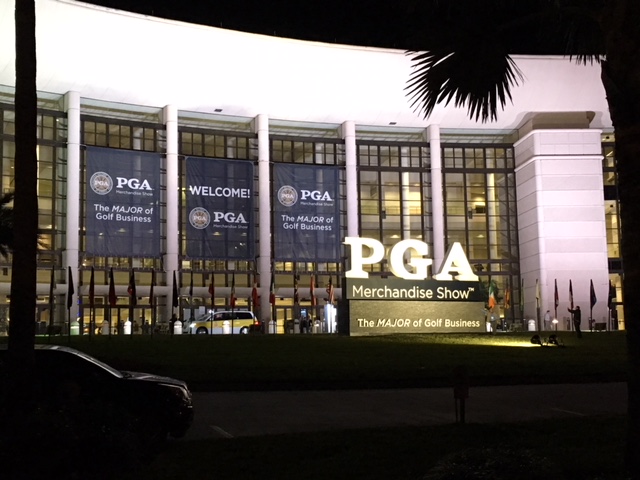 ….
180122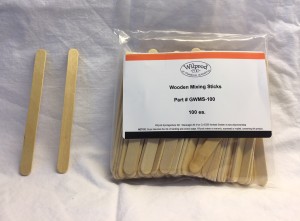 På begäran, nu kommer det finns "skinny" (L 13,9 mm x B 6,3 mm x H 2 mm) och Std Epoxy Mix pinnar (L 11,5 mm x B 9,6 mm x H 2 mm), att välja mellan.
De kommer i:
25-Pack Skinny 16 kr ex moms
25-Pack Std 18 kr ex moms
100-Pack Skinny 45 kr ex moms
100-Pack Skinny 49 kr ex moms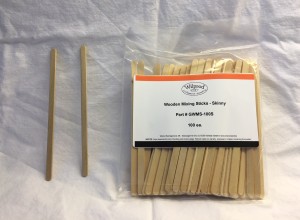 ….
180120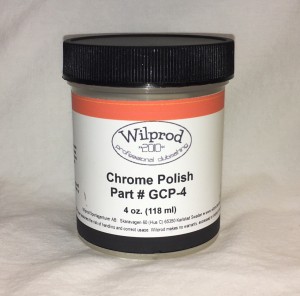 Precis inkommet till Wilprod Sportagenturer….  Wishon Golf epoxy, samt med en egen logga.
Detta i samarbete med V.O.Baker. Kommer snart finnas på deras hemsida.  Wilprod.se/shop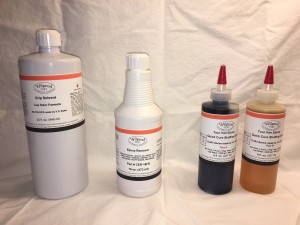 ….
180118
Vi är på Golfmässan i Orlando!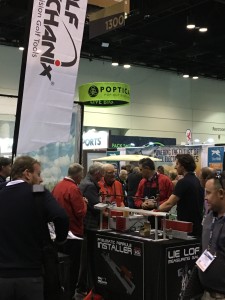 Kontoret är då stängt 22/1 till 26/1!
MEN, ni kan lägga orders som vanligt och vi löser det!
90% av alla orders kan vi lösa, annars är nästa skick dag 29/1
….
180116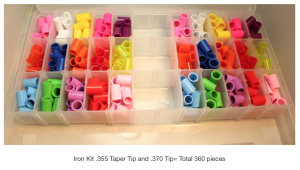 Färgade ferrules finns snart i vårt lager!
Kommer att säljes lådvis, dz och styckvis!
Finnas i ,335″(3/4″), 350″(3/4″), 355T"(3/4″) & ,370″(3/4″).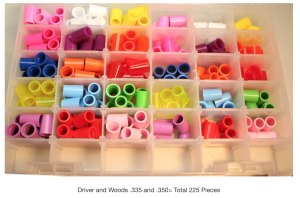 ….
180115
Nya Wishon Golf kläder från Peter Millar, är på väg in till vårt lager!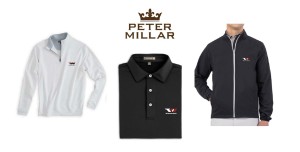 "2018 will also see the launch of a new range of Wishon apparel by Peter Millar.
The philosophy of quality of Peter Millar mirrors our own and we are delighted to offer this range at trade pricing. 
More details to follow in early 2018."
….
180112
Missa inte oss på: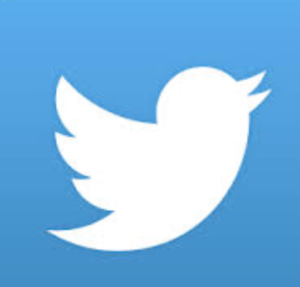 Twitter @wishongolfnordic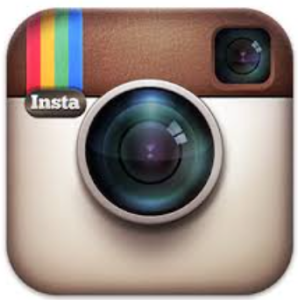 Instagram #wishongolfnordic

Facebook https://www.facebook.com/wishongolfnordic/
….
180111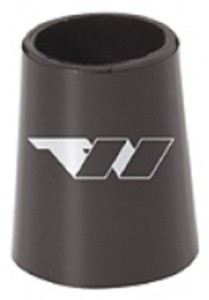 Några få dussin finns kvar av Wishon Golf ferrules (driver och fairway), med Wishonloggan!
Båda passar för ,335″ skaft.
….
180109

V.O. Baker var Wishon Golfs leverantör, under de senaste åren!
Efter en förfrågan och samtal med Tom Wishon och V. O. Baker, kommer vi ta in "Wishons Epoxy" till vårt lager.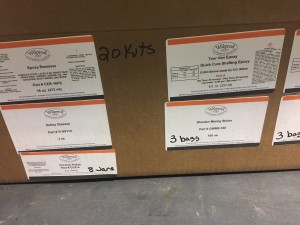 Samt några andra nya produkter, bl.a Tour Van Epoxy, som används på PGA Touren.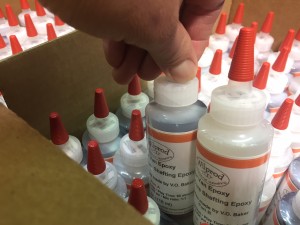 ….
180108
Web sidan fylls nu på med mer produkt info!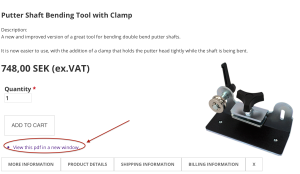 De flesta av våra produkter kommer ha en PDF länk, att klicka på!
….
180107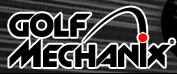 Läs mer om verkstadsprodukter från Golfmechanix.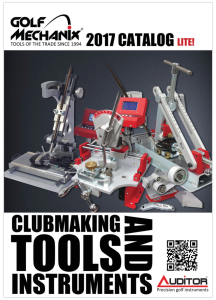 Klicka på bilderna, för att komma till produktbladet!
….
180105
Ny PCF Wedge (re-design) kommer in under våren!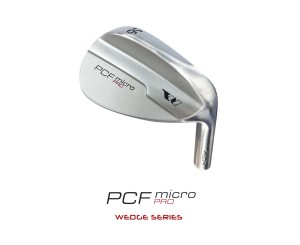 "The PCF Micro Pro is a re-design of the PCF Micro Tour.
With an enhanced back design for higher COG for solid hits, the PCF Micro Pro also features the same zero balance heel grind as its predecessor. This ensures that the leading edge remains low to the ground when the face is rolled open for finesse shots. 
The PCF Micro Pro will be available in Spring 2018, in 52° (AW), 56° (SW), and 60° (LW) in both right and left hand. "
….
180103
Söker du nya verkstadsprodukter?!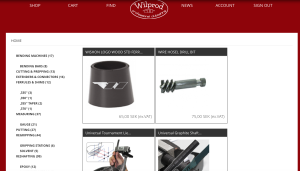 Då skall du kolla på Wilprod Sportagenturers hemsida, nya priser på Web Shopen!
….
180102
Vi bara längtar att de gröna fälten skall öppnas igen!!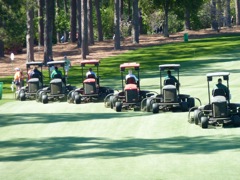 ….
171231
Gott Nytt År önskar vi på Wishon Golf!

Hybrid-, Connector- och wedgenyheter kommer 2018.
….
171229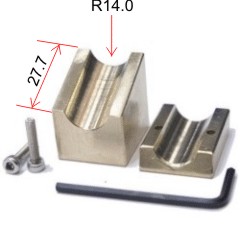 Söker du reservdelar till din Bending Bar eller Bending Machine?
Då finns de nu på Wilprods Web Shop. https://www.wilprod.se/taxonomy/term/66
….
171227
Så här går det till med….  V160130 Auditor Swing Speed and Ball Speed Meter-1 videon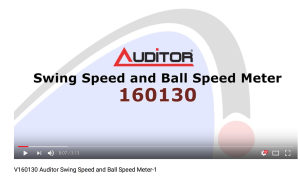 ….
171226
Vilken sving hastighet, har du?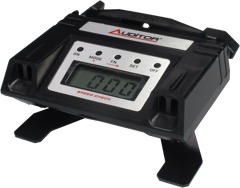 Nu har vi en billigare klubbhuvud & boll "mätare" i vår Web Shop.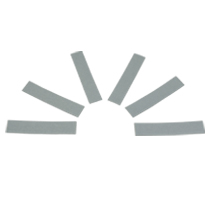 ….
171224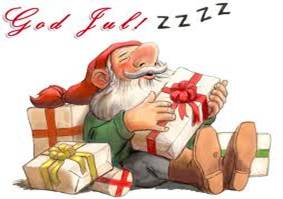 Vi på Wishon Golf, vill önska Er alla en God Jul!
….
171223
Unikt bra julklappar från Wishon Golf, är….
590DIH driving iron, som har ett Hi-Core face, som ger extra längd, men ändå en otrolig stabilitet.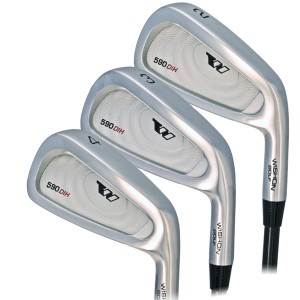 919F/D Fairway drivers, "som verkligen skjuter genom motvinden".
Vi kan stolt säga att denna Fairway driver, är en av marknadens bästa!!