365PF Fairway Woods
365PF Fairway Woods
Progressive Fairway Wood Profile Design, Fit and Build as all Fairway Wood or as Combined Fairway and Hybrid Set Makeup.
Features:
The most versatile fairway wood design created. Head size and shape progresses gradually from traditional fairway wood in the #3 and 4 to slightly smaller fairway profile for the #5, to a slightly more narrow fairway to semi-broad hybrid in the #7 and 9.
Twin weight bores allows assembly from traditional fairways 

to hybrid lengths as desired for the golfer.
The highest smash factor found in a conventional investment cast steel head, achieved through TWGT's metallurgical experience and knowledge. 365PF offers the best combination of performance and value in a woodhead design.
Bendable hosel allows a range of +/-2º in the lie and the face angle. Hand Select for loft offers +/-1* options for each head model from its designed loft spec.
Available in RH in #3(15), #4(16.5), #5(18), #7(21) and #9(24.5).
Facts: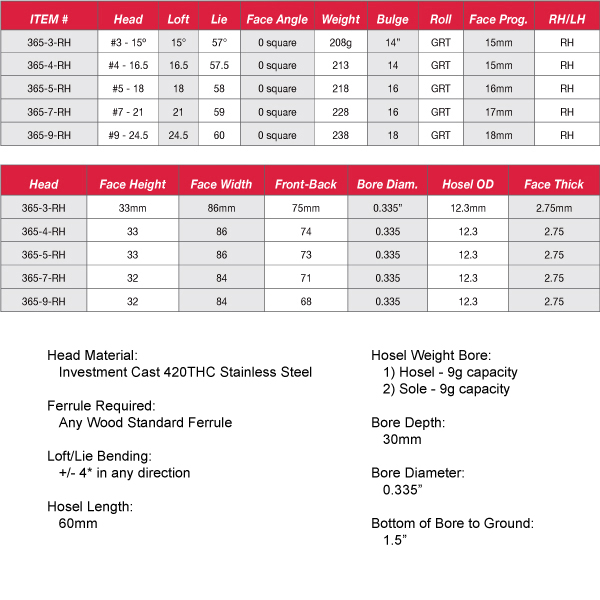 Heads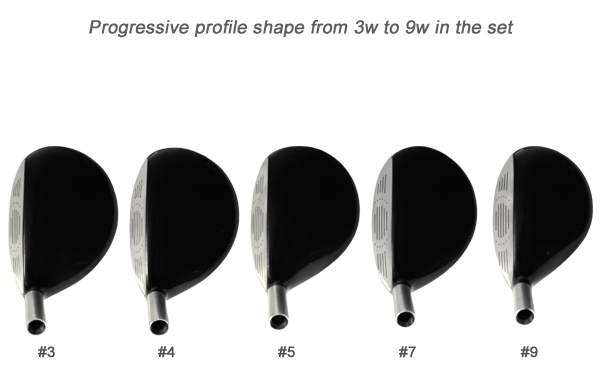 Face
Sole
Top