Sterling Irons Single Length Set
Sterling Irons Single Length Set
A Unique Set Design to be Built to One Length for all Clubs to Deliver a Perfect Match of all Elements of Swing Feel for shot consistency.
Features:
Single length construction ensures all possible elements of swing feel are identical for each club in the set – same MOI, same total weight, same headweight, same balance point – to offer the chance for improved shot consistency.
Identical length and lie allow the golfer to use the same stance, same posture, same swing plane forimproved shot consistency.
Optional high COR #5 hybrid with high COR #5, 6, and 7 irons off er proper distance for the low loft clubs at the shorter single length. Other single length sets may lose distance with the low loft clubs.
Conventional cast carbon steel in the #8 to gap wedge with 5* loft increments blend with the high COR design of the low loft clubheads to off er proper distance gaps and proper
distance with the high loft clubs. Other single length sets may generate too much distance with the high loft clubs.
Available in a #5 hybrid or #5 iron to match the player's desire and ability, with #6 to 9, PW and Gap Wedge and Sand Wedge.
Sterling Single Length can be built to 36.5", 36.75 or 37" length for each club as fit by the Clubmaker for the golfer's comfort and preference. Contrasts with most other single length sets being created for a 37.5" length – which can generate too much distance with the high loft irons.
Intended to be custom fi t with any Wishon Golf S2S iron shaft model and flex to meet the swing speed, transition/tempo and release point of the golfer.
Available early March
For complete information on the technical benefits of single length set construction, we offer this complete Q&A about single length iron set technology.
New i Stock – Sterling Tour Wedges
Comes in 55° & 60° Lofts
Click on the PDF or link for more info.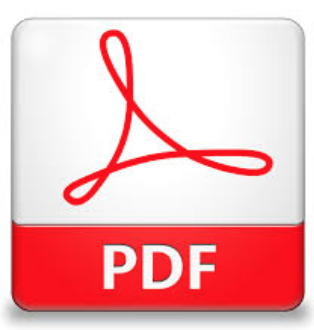 Information and Q&A About Single Length Irons Web
Click on the picture, to start the video!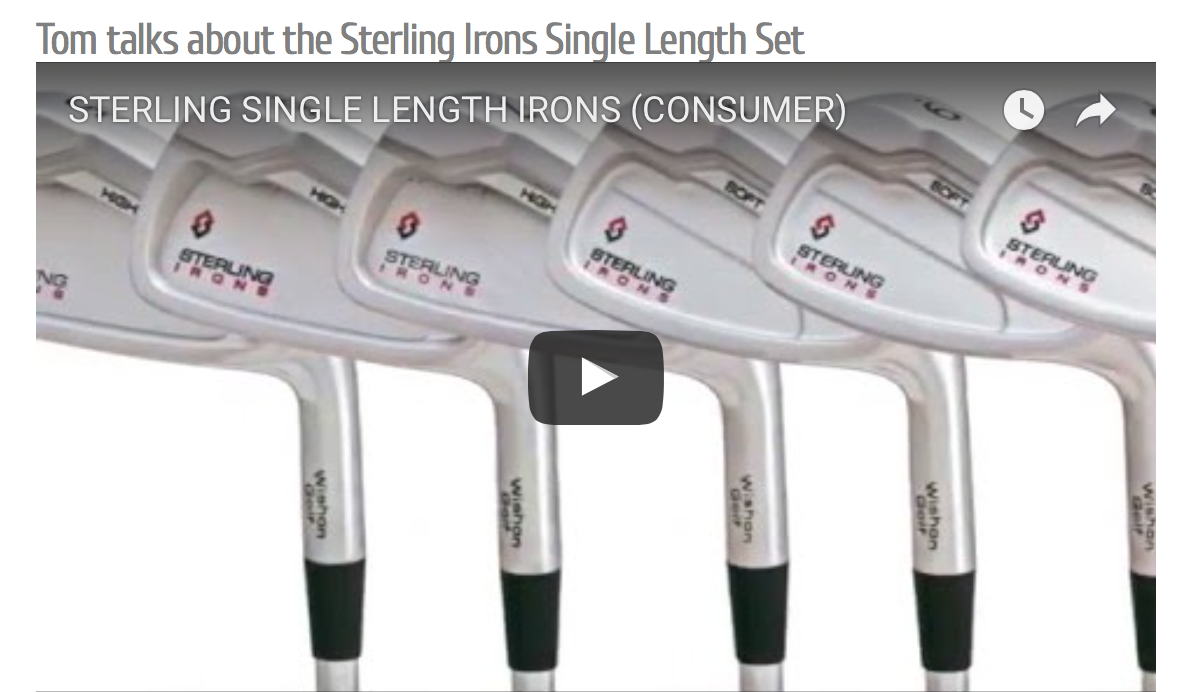 Facts:
Hybrid #5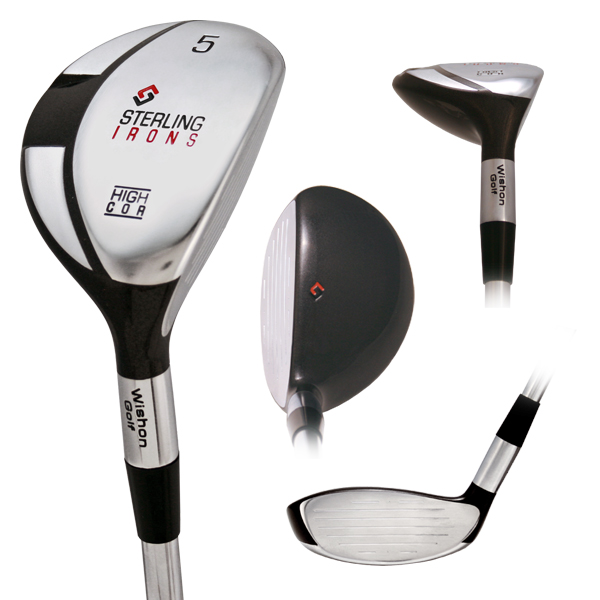 Hi Core Irons #5, #6 & #7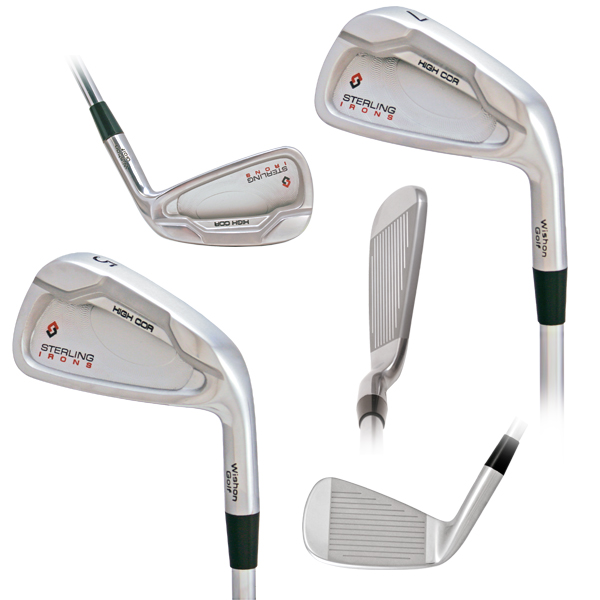 Soft Steel Irons #8, #9, Pw, Aw & Sw