Black 85 Graphite Iron Shafts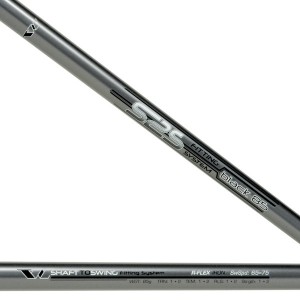 Wishon Golfs Heavier Weight 85 g Graphite Iron Shaft Design with Softer Bend Profile for the R Flex but Stronger Bend Profile for the S Flex.
S2S Black Graphite Shafts are NEW for 2012, created with an improved, slightly stiffer tip bend profile design for golfers with Transition/Tempo/Release ratings from 2 to 3.
S2S Black 85 Iron Shafts are designed for golfers with more aggressive swing characteristics who have a Strength rating of 1.5 to 2, OR who may be stronger but simply prefer the lighter total weight feel from an 85 g shaft versus a conventional steel iron shaft.