Ruby Lite Graphite Iron & Wedge Shaft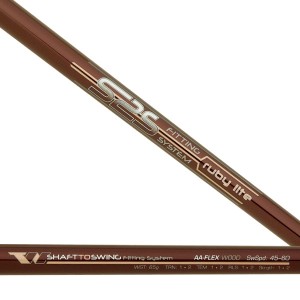 S2S Ruby Lite Shafts Match the 730CL Set for Golfers with Swing Speeds below 80 mph.
Very butt soft and very tip soft bend profile designed in AA(L) and A flexes for golfers with a swing speed less than 80mph who also have a smooth, passive Transition/Tempo and early to midway Release.
The S2S Ruby Lite wedge shaft (0.370″ tip) remains as a combination A/AA flex design.
S2S Ruby Lite hybrid iron shafts are designed with a 0.335″ tip diameter to ensure a high launch and superb performance for the 730CL hybrids and 730CL conventional irons.
The S2S Ruby Lite is TWGT's most flexible and softest tip graphite shaft design.