Shaft Trimming Chart
—————————————————————-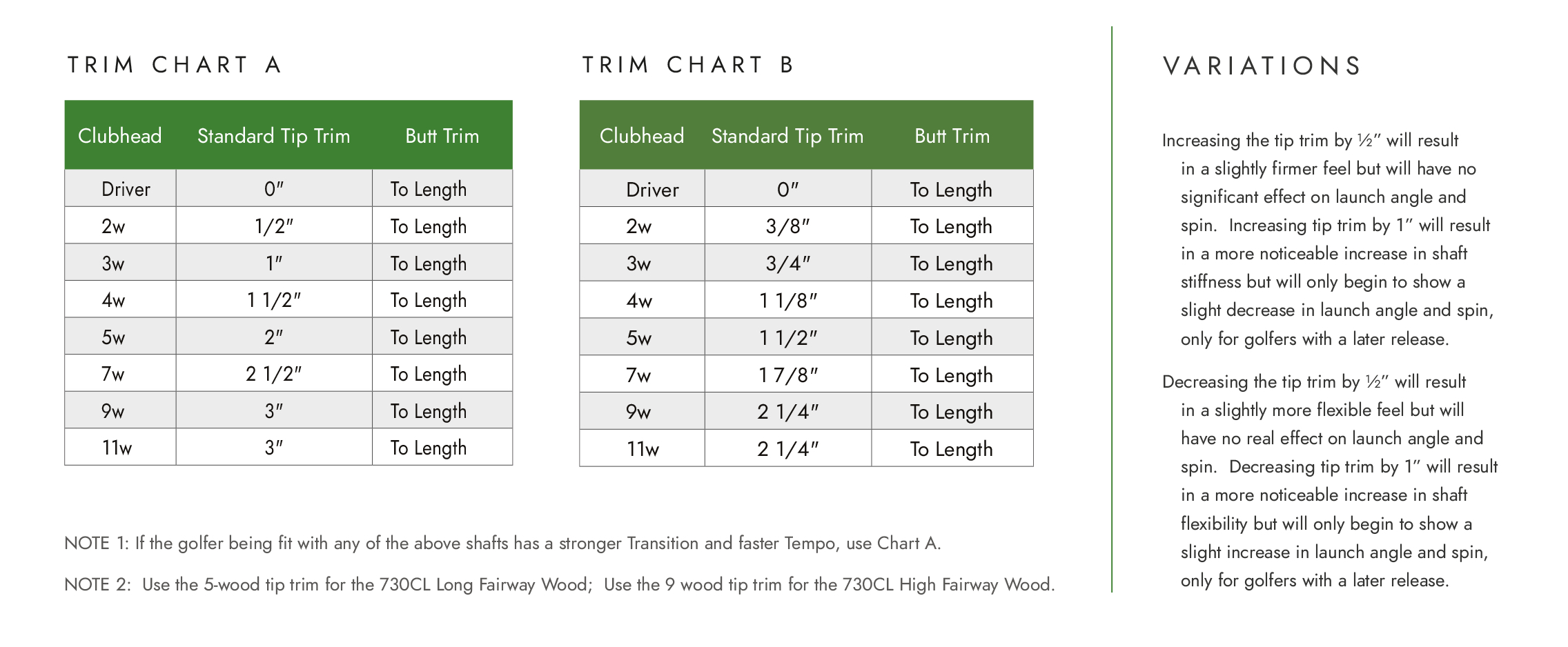 ———————————-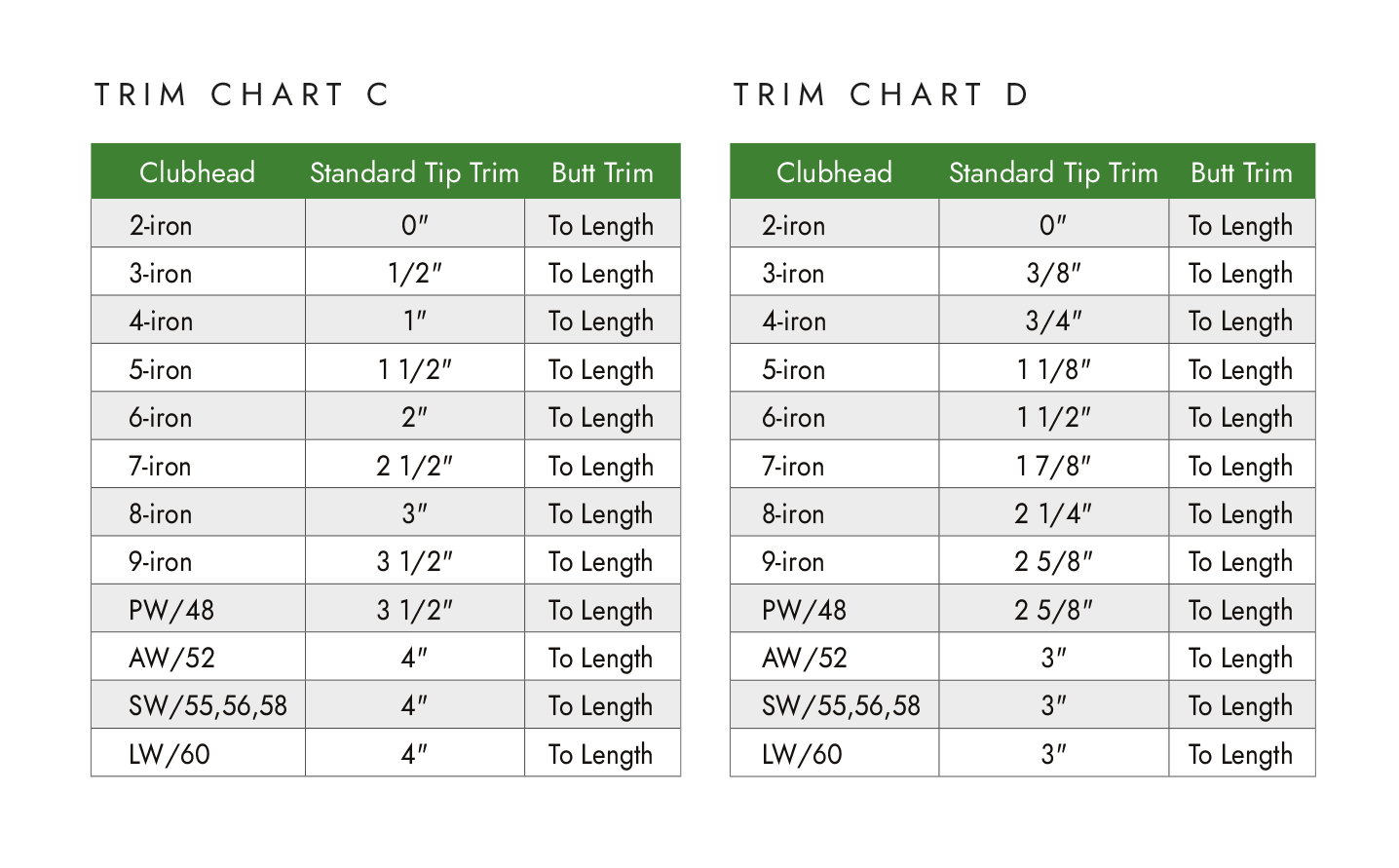 ———————————-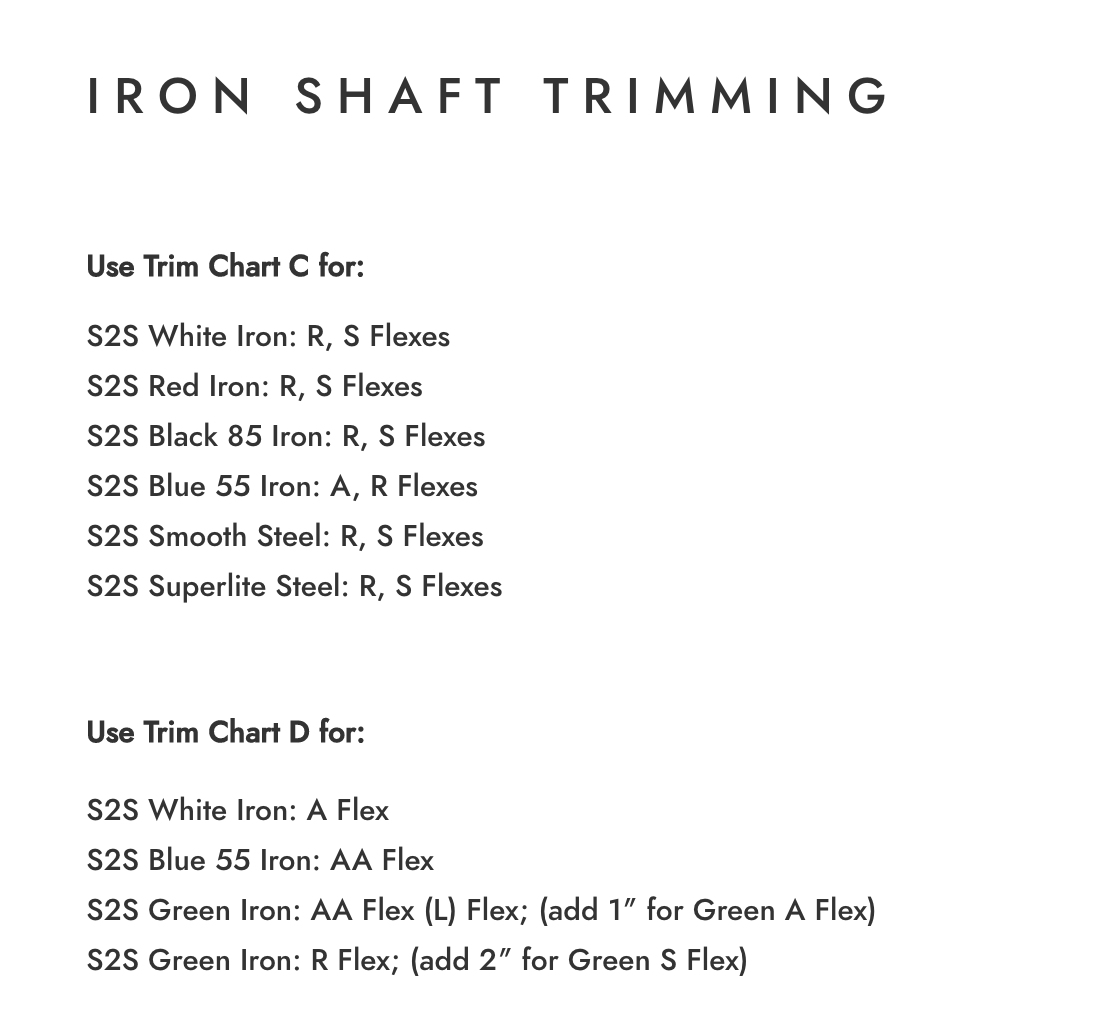 ———————————-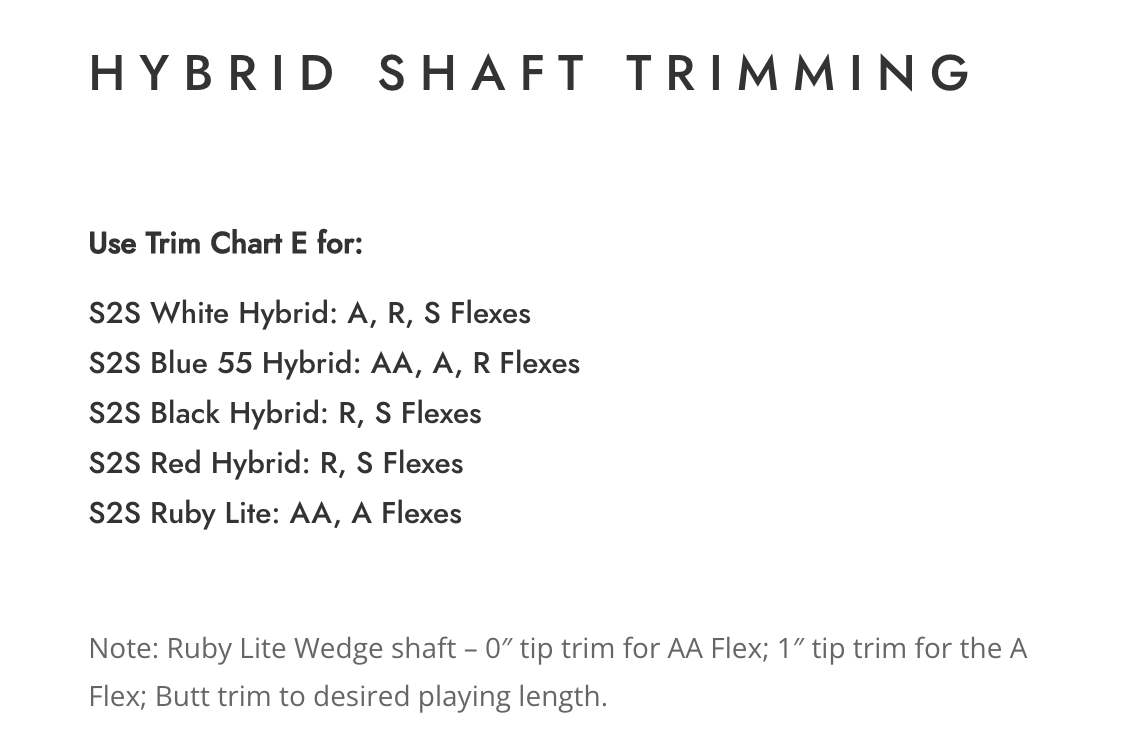 —————————-
RUBY LITE TRIM CHART
Note: Ruby Lite Wood & Hybrid Iron shafts are discrete flex;
S2S Ruby Lite Wedge is an AA/A combination flex shaft.
—————————-
730CL STANDARD ASSEMBLY CHART
Note: The reason we offer a length range for the 730CL assembly is to correspond to golfers who may play better with a shorter or a little longer length as dictated by their wrist-to-floor measurement and playing ability. In all cases when building the 730CL clubs to the shorter lengths, more weight will have to be added to the clubheads using the weight bore in the hosel and weight bore in the sole.