Future Pro Jr Wedge 54°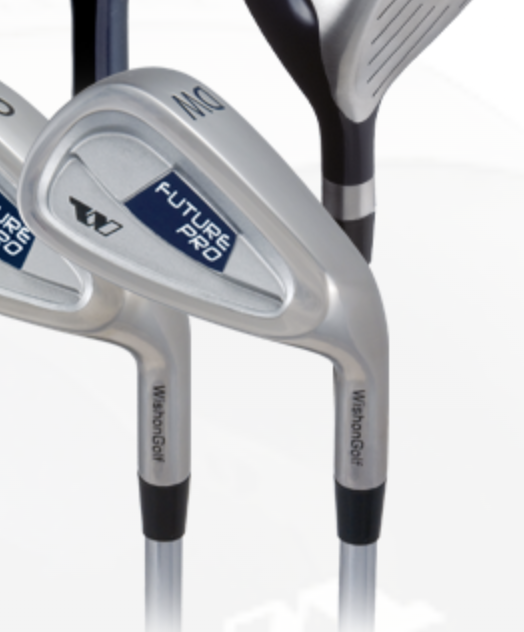 Features:
Mirror polish, stainless steel ironheads, DW (Dual Wedge 54°) to also help young players more easily get the ball well up to fly.
Future Pro iron lie angles are also designed flatter to better fit juniors.  However, because the Future Pro irons are made from stainless steel, they can easily be bent for lie or loft fitting as needed.
The Future Pro stainless steel wedge also offer a quality alternative to cheap zinc ironheads at a "parent friendly", economical price.