PCF Micro Tour Wedges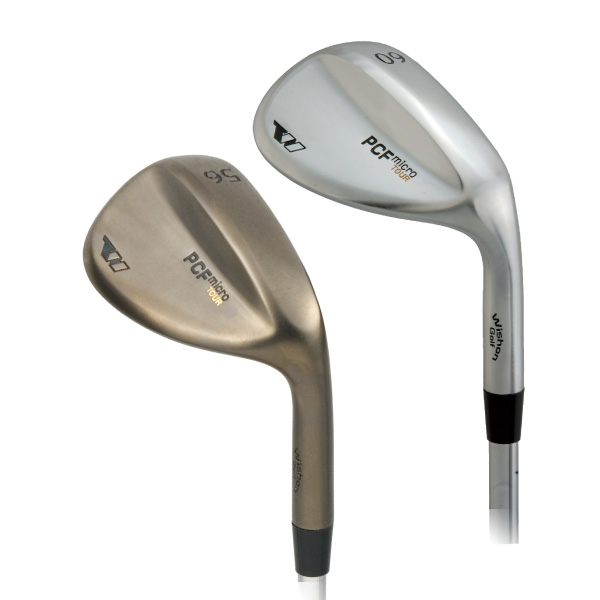 A traditional sole wedge design with milled face and Micro-Groove™ scorelines, destined to become a classic.
Features:
Available in Bright Satin Chrome plating or Dark Nickel Platinum plating finish.
Traditional, narrow sole, classic shape/profile stands as the finest overall shape and set-up behind the ball in a TWGT original wedge design.
CNC Milled Face combines with TWGT's unique Micro-Groove™ scorelines to offer the highest level of backspin available in a wedge design.
Micro-Groove™ scorelines are more narrow and closer together than traditional scorelines – the Micro-Groove design allows the edges of 5 lines to contact the ball at impact while traditional lines only allow 3.  This is one more key to the enhanced spin design of the PCF Micro Tour wedges.
Designed with TWGT's unique "zero-bounce heel" – all the bounce has been removed from the heel area of the sole to allow golfers to roll the face open without raising the leading edge.  A key to playability from thin grass and even hardpan.
Numerous wedge fitting options in 52, 56, and 60 degree lofts.
Left Handed available in 52° and 56° lofts.

Facts:
mmmm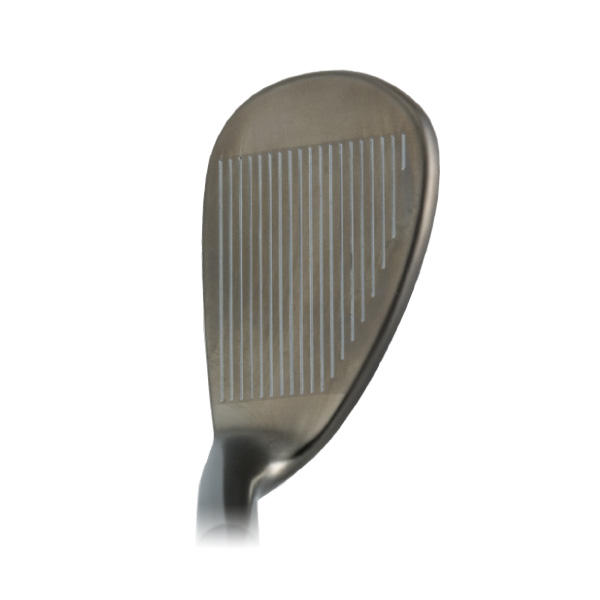 mmmmm
mmmm