Spiralock Video
Quite simple, the best head to shaft connector yet invented.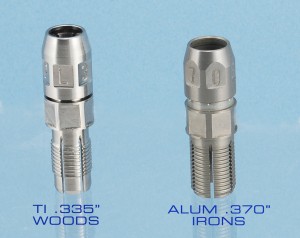 http://www.youtube.com/watch?v=h3t_cgoulw8
Why it's Better?
Lightest Head to Shaft Connector – only 6 grams!
Full Shaft Insertion to Bottom of Bore
No Shaft Tip Trim Necessary
Epoxy-less Installation
Only One Adapter Necessary for ALL Shafts & Heads of Same Diameter
Complete 360° Shaft Orientation
Proprietary Thread Design will NOT Strip or Seize
No Special Tools Needed for Installation
The Most Economical Solution for Multiple Head & Shaft Fitting System
The only connector for test fitting that can perfectly duplicate the performance of a traditionally assembled golf club.