V-Series Grips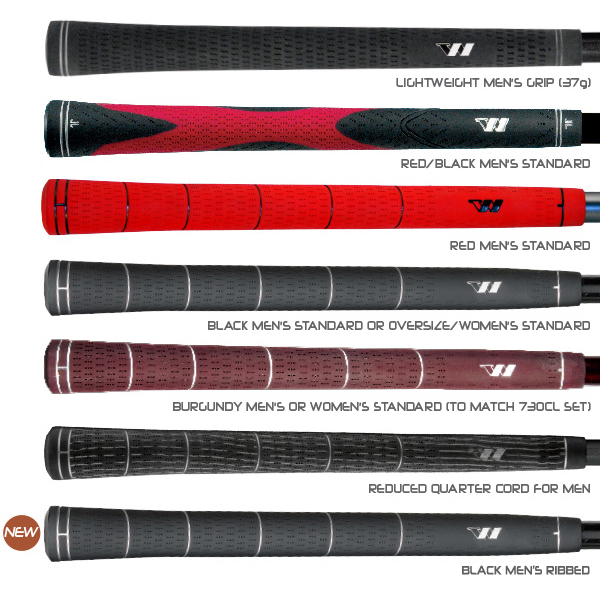 V-Series Composition Rubber Grips
Setting a new standard…
Features:
All rubber V-Series are Wishon Golf's most popular grips, molded from a new rubber compound for the right combination of tactile feel and durability.
V-Series 37 gram lightweight grip is used to achieve a higher swingweight when a much lighter shaft or shorter length is used in the custom assembly of clubs and you cannot add more weight to the head.
V-Series Burgundy rubber grips provide a great cosmetic match to the assembly of the model 730CL clubs and sets.
V-Series Cord grips are a proprietary Wishon Golf design with less cord, more rubber to offer a better secure feel while allowing the Cord material to absorb moisture.